Are you looking to enhance your audio experience? In this article, we'll explore why investing in Anker Soundcore is a decision that will indeed pay off. These speakers offer an exceptional audio upgrade that's worth every penny. Let's check our Anker Speaker review!
What Do You Know About The Anker Brand?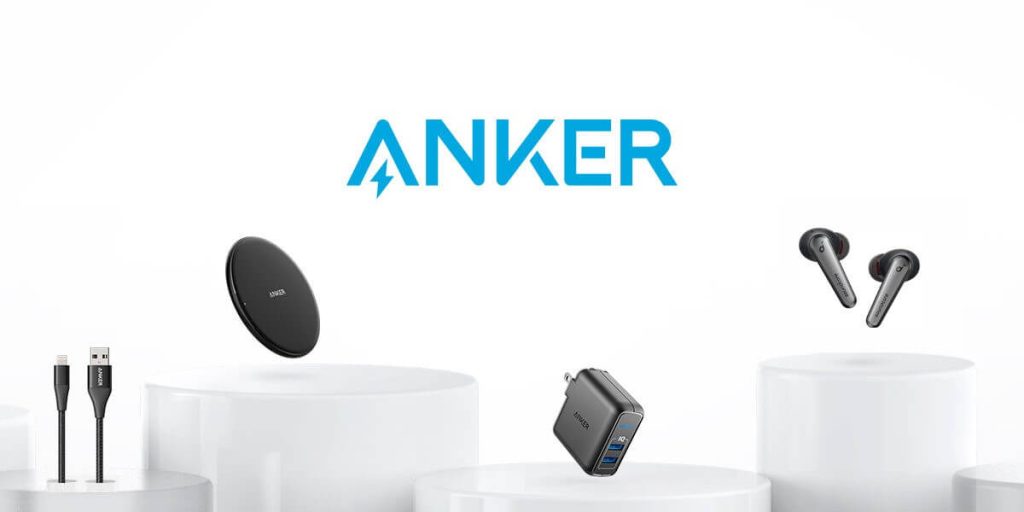 With Soundcore speakers, Anker believes good sound should be part of everyone's life and strives to create moments where people can "Sounds Good" with their products. To reflect this idea, they recently unveiled a new logo which will be seen across all their products going forward.
Review Of Key Anker Speaker Series
Anker speakers have many different lines and many unique features, read below:
Portable Bluetooth Speakers
Anker's Portable Bluetooth Speakers are the perfect choice for upgrading their audio experience. They offer superior sound quality, long-lasting battery life, and a rugged design that makes them suitable for any situation.
The Motion Series of speakers offer an IPX7 waterproof rating, allowing them to be used in and around pools or on the beach. They also come with a large built-in battery that can play for up to 12 hours on a single charge and are compact enough to be taken anywhere.
The SoundCore series of speakers offers Bluetooth technology that allows them to easily connect to your smartphone or other compatible devices and remote control capabilities through the Soundcore app. Both series provide outstanding sound quality with clear sound that can quickly fill any room.
Party Speakers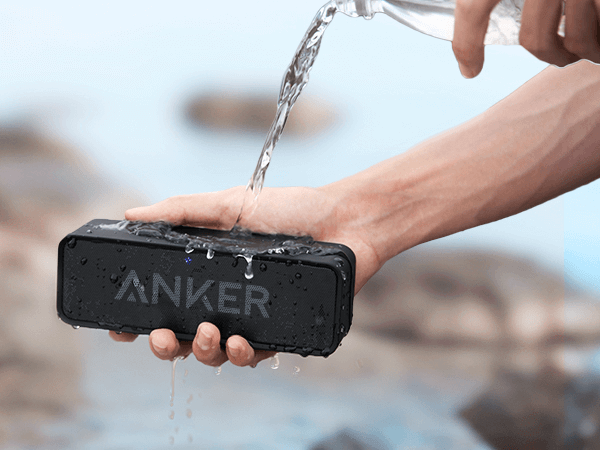 Anker's Party Speakers deliver 360° sound, making them an excellent choice for any party.
The Anker Trance Series is a perfect outdoor Bluetooth speaker for music enthusiasts. With its powerful BassUp technology and ability to sync up with over 100+ speakers, it can instantly fill a room with sound.
With its 24-hour battery life and entire waterproof casing, you can rock out in the rain or for a weekend without worrying about recharging. Its sound quality is also top-notch, with its custom EQ settings allowing for a tailored music experience that sets it apart from other Bluetooth speakers.
Read more: Muzen Speaker Review
What Are The Critical Features Of Anker Speakers?
Read below to know the features of Anker speakers that you can't ignore:
Sound quality
The drivers in these speakers are designed to provide clear, crisp sound with plenty of basses and a wide soundstage. All models are also equipped with BassUp technology, which enhances the bass response, making it even more powerful and immersive. Additionally, some models boast custom EQ settings which allow you to tailor the sound of your speaker according to your preference.
Connectivity and compatibility
Anker speakers offer connectivity options for specific models, including Bluetooth, AUX, USB, and wireless charging. This gives you plenty of flexibility when connecting your devices to the speakers. All models are compatible with audio streaming and voice assistant services such as Apple Music, Google Play Music, and Amazon Alexa.
Design and Durability
Anker speakers have sleek designs and come in various colors, so you can find one that best suits your style. They are also made from durable materials that can withstand the elements. Some models are waterproof, allowing you to take them to the beach or pool without worrying about damaging them.
Pros and Cons
One of the main advantages of Anker Soundcore speakers is their affordability compared to other brands. Additionally, they offer excellent sound quality and a range of features, such as BassUp technology and custom EQ settings. However, some models lack features such as multi-room audio or direct streaming from a phone. Additionally, specific models can be bulky and may need to be more suitable for carrying around.
Performance
They can provide plenty of power and fill a room with sound without distortion or buzzing. Additionally, they can connect easily to various devices so you can quickly get your music playing.
Price Range
Anker Soundcore speakers come at various prices, from budget models for around $50 to higher-end models for over $200. This makes them suitable for a variety of budgets and needs. Additionally, they are often available at discounted prices through various online retailers.
What To Look For When Buying Anker Speakers?
When purchasing Anker speakers, there are several key features to consider. Sound quality is a priority as Anker speakers boast powerful audio with their bass-driven audio and BassUp technology.
Additionally, waterproof protection is essential as many of the Anker speakers are IPX7 rated for superior water resistance. Long battery life and multiple phone connections are also beneficial, enabling you to keep the party going for hours without interruption.
Read more: Rockville Speaker Review
Conclusion
Investing in an Anker speaker is a great way to upgrade your audio experience and get the most out of your music. This investment is worth it for a party or just casual use.
What is PartyCast technology?

PartyCast is a feature found in some Anker speakers that allows you to link up to 100 separate Flare speakers together. This makes it perfect for more significant events, as you can have a single source of sound that can fill any room.

How to pair Soundcore 3 Speaker via PartyCast?

First, you must download the Soundcore app onto your compatible device. Once the app is installed and opened, you will be prompted to connect your speaker via Bluetooth. Select the PartyCast option from the menu and follow the on-screen instructions. You should now be able to connect multiple Anker Soundcore 3 speakers for an incredible audio experience.

Can the EQ settings be controlled on Anker speakers?

Specific models of Anker speakers come with custom EQ settings that allow you to adjust the sound according to your preferences. This lets you get the most out of your audio experience.