Muzen speakers come in various models with classic appeal and excellent sound quality. The following is a detailed Muzen speaker review as well as the main features of this speaker line.
What Do You Know About Muzen Brand?
A company known for producing portable speakers, Muzen is renowned for its timeless elegance. Their speakers are made to deliver excellent sound and a fascinating retro appearance.

Those speakers feature a variety of audio inputs, including an auxiliary cable or FM radio, and they can connect wirelessly to devices using Bluetooth technology. The company is dedicated to creating recyclables made of sustainable materials and environmentally friendly goods.
Read more: Bose Speaker Review
Review Of Key Muzen Models
A thorough analysis of this company's speaker models is mentioned below.
Muzen Move
The Muzen Move is a portable Bluetooth speaker with a vintage-inspired design and excellent sound quality. The benefit of this speaker line is its portability and ability to play music for up to ten hours on a single charge.
Genuine leather and metal mesh is used in the speaker construction to give them a luxurious feel. It is offered in many hues, including black, charcoal gray, army green, burgundy, and denim blue.
The Move is a fantastic portable speaker with excellent music quality, several connecting choices, and a distinctive vintage-inspired design.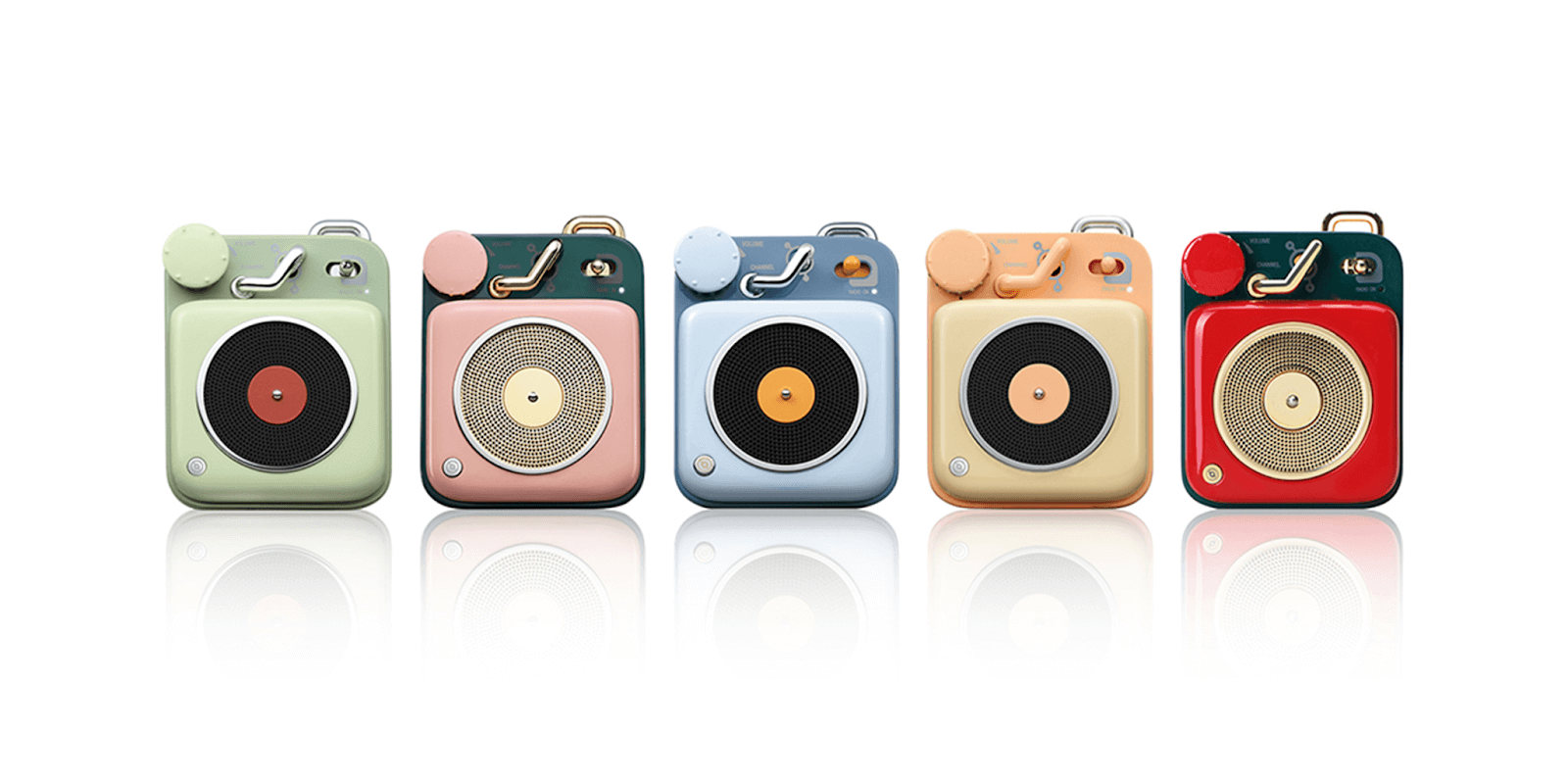 Muzen Black Brick
Portable Bluetooth speaker with a clean and simple design, the Muzen Black Brick. Black Brick has two 40mm full-range speakers to provide crisp highs and strong bass. It also has a passive radiator and an integrated amplifier, which improve the sound in general.
High-quality components were used in the construction of the Black Brick, including a metal grille, genuine bamboo wood, and a leather strap.
This distinguishes it from other portable speakers available on the market and gives it a quality appearance and feel.
Additionally, it is splash-resistant, so you don't have to be concerned about it becoming harmed if it rains or unintentionally gets splashed.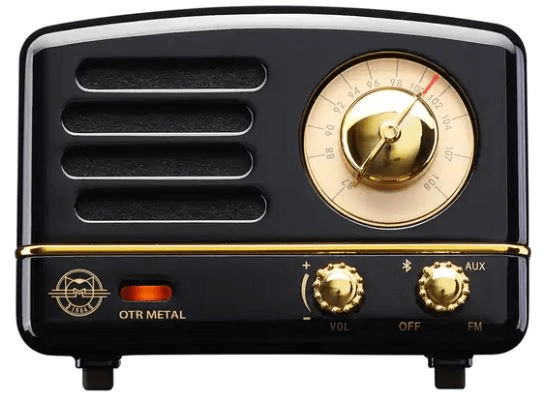 Muzen Kiln
The Muzen Kiln is a Bluetooth speaker with a retro aesthetic that is supposed to resemble an antique furnace. The Kiln's two 40mm drivers produce a clear and robust sound.
The Kiln's distinctive design sets it apart from other portable speakers. Its timeless appearance is challenging for other manufacturers to imitate thanks to the ceramic body and authentic bamboo finish. The power and volume buttons are on the speaker's side, making the controls easy to use.
Additionally, a "play/pause" button can also answer or end calls.
Read more: Rockville Speaker Review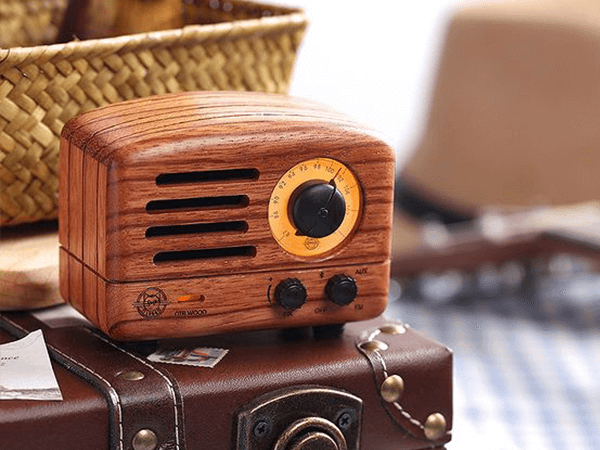 What Are The Key Features Of Muzen Speakers?
Here, we'll deeply examine this speaker line's main features.
Pros and cons
Pros:
Retro-inspired and distinctive design
Excellent sound quality, with powerful bass and clear treble
Bluetooth connectivity, with some models offering additional input options
Portable and convenient for on-the-go use
Cons:
Some customers say that their audio is distorted at high or complete volumes.
If you frequently listen to music at high volumes or use extra features like an FM radio, the battery life can be less than what is stated.
Sound quality
Despite its diminutive size, the Muzen Speaker has excellent sound quality. These speakers produce an impressively clear sound in the treble and strong bass.
Connectivity and compatibility
The Muzen speaker has many connectivity options, including Bluetooth, AUX input, and FM radio.
With Bluetooth built into every speaker of this brand, you can stream music wirelessly from your smartphone, tablet, or other Bluetooth-capable gadgets. This benefit enables you to play music from various devices and sources.
Design and durability
Muzen is renowned for its distinctive traditional beauty when it comes to design. The company's speakers have a retro aesthetic and feel and are made of high-quality materials like leather, porcelain, and bamboo.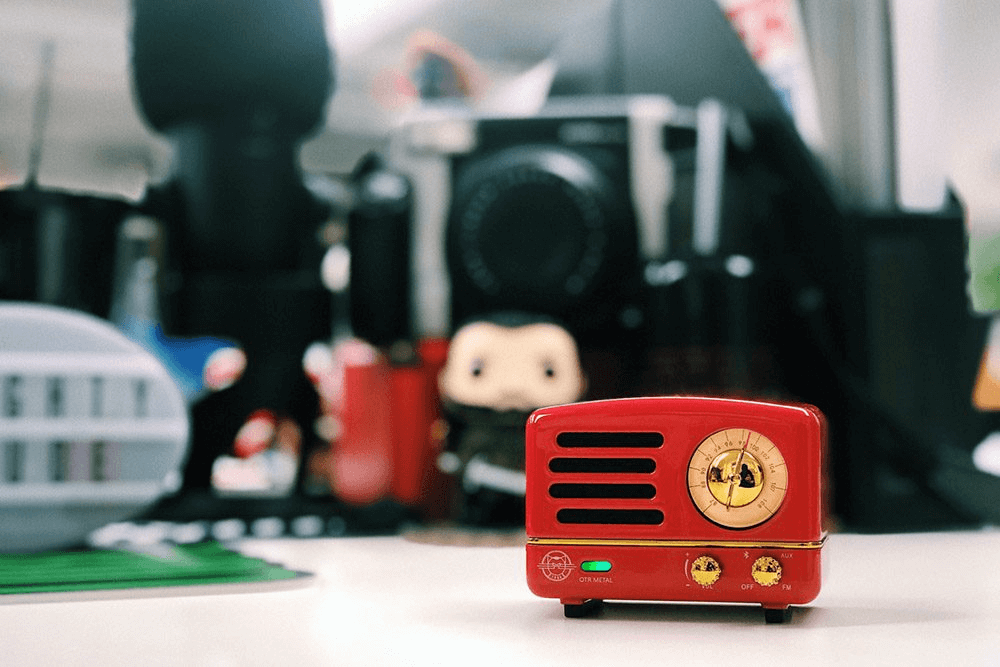 The durability and lifespan of this company's speakers are a priority. Each speaker is built to survive daily use by the company using high-quality parts and materials, including rigid shock-absorbing materials and water-resistant textiles.
Performance
The speakers perform admirably overall, making them an ideal choice for those seeking remarkable and durable sound. Thanks to the company's emphasis on premium materials and components, they deliver lovely audio quality with distinct treble and bass.
Additionally, most models offer between 6 and 10 hours of playback on a single charge, providing respectable battery life for prolonged enjoyment.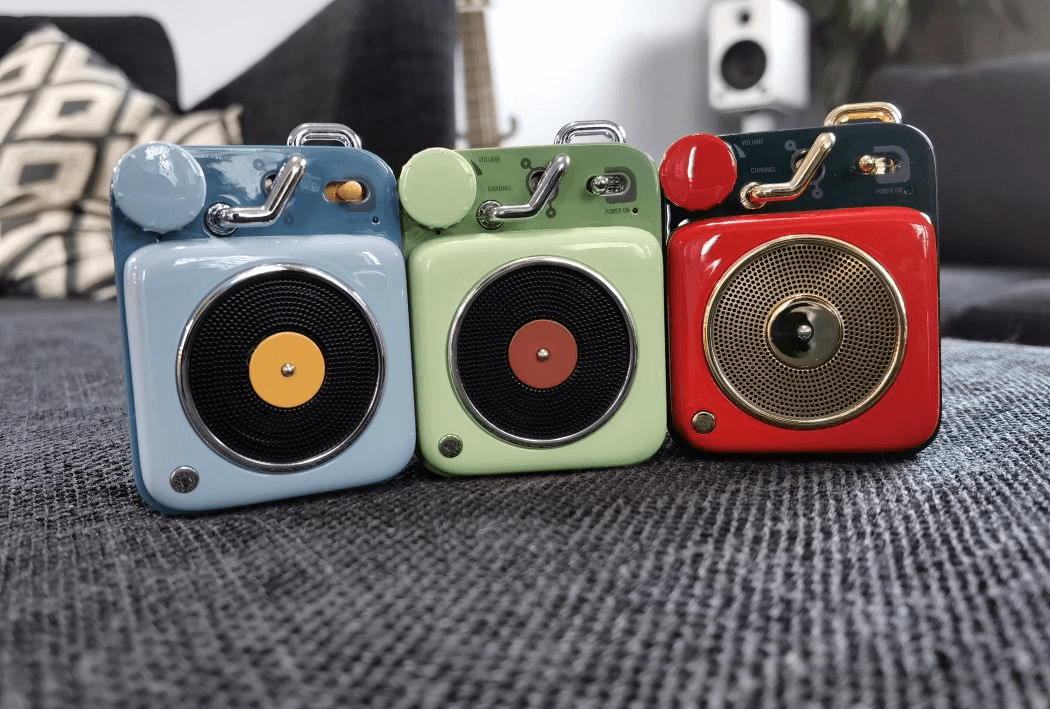 Price range and rating
Muzen speakers come in various price ranges depending on the model and features. The vendor and any specials during purchase may also affect the pricing. However, the price is fair considering the sound quality and appealing vintage appearance. Muzen's speakers typically cost between $50 and $200.
According to ratings, Muzen loudspeakers are praised for their excellent sound and distinctive retro style. Customers and tech enthusiasts alike have given them favorable ratings 4.5/5.
Conclusion
The Muzen speaker models and their key characteristics are described more extensively above. Hopefully, the information above will assist you in selecting the ideal Muzen speaker.
FAQs
How long do Muzen speakers last?

The speaker's lifespan is influenced by usage and care. Speakers of this company are famous for their durability and longevity, so they may last for many years if used and maintained correctly. 

Are Muzen speakers water-resistant?

Different Muzen speakers are available, some water-resistant like the OTR Metal Speaker models. They are not waterproof but are made to resist some exposure to moisture or water. 

What are the different ways to connect to a Muzen speaker?

There are various ways to link up with the speaker, including FM radio (for some models), AUX input, and Bluetooth. You can easily switch between these modes and freely play your favorite music.