One of JBL's best-selling speaker models is the JBL Flip 5 vs Flip 6. Even though both of those products are similar, they differ considerably. Read the article below for advice on which product is best for you if you need clarification.
General Overview: Introducing The JBL Flip 5 Vs Flip 6
There are some things to consider when deciding which of these two products to buy. This section examines these two well-liked models' differences in more detail.
The JBL Flip 5
Samsung Electronics, located in South Korea, owns JBL through its subsidiary Harman. In 2019, the JBL Flip 5 was made available, an enhanced version of the extremely successful before version. This speaker line's attributes include highly suitable size, weight, volume balance, and vivid and detailed sound.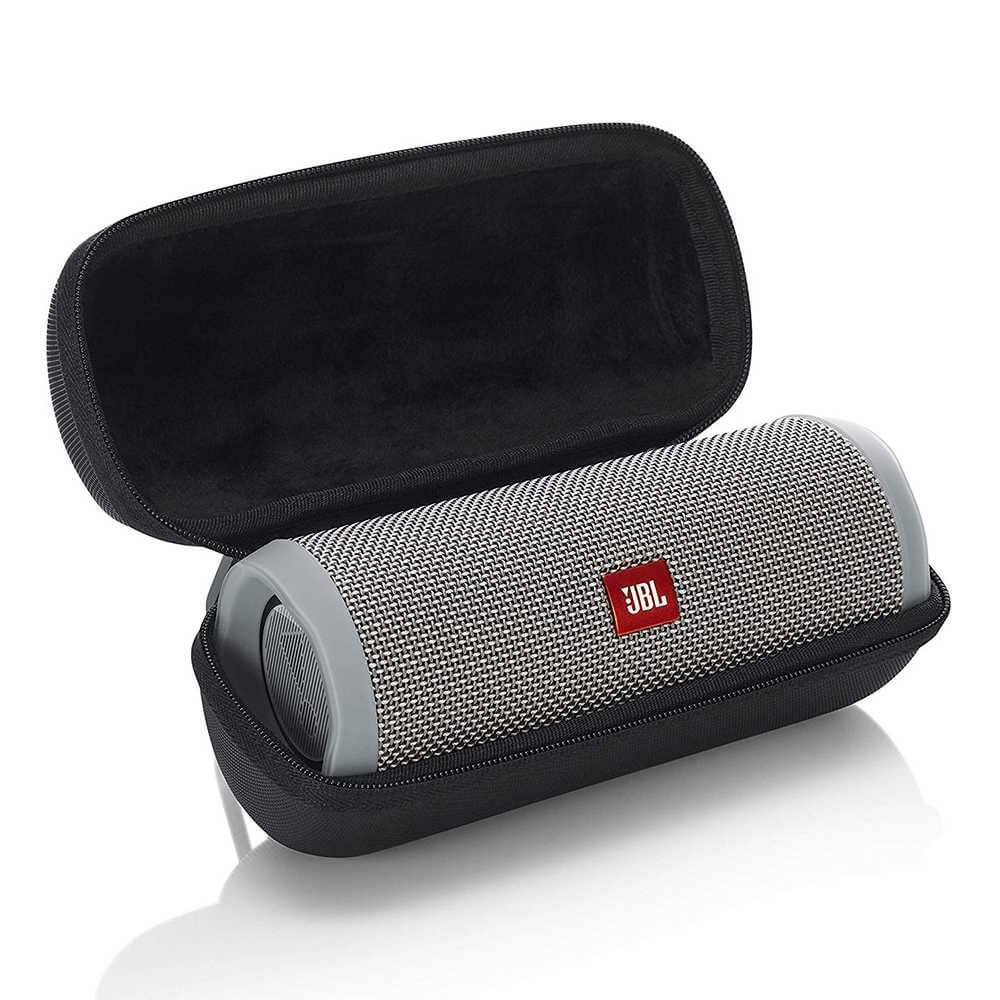 This model is a relatively small, tubular shape that allows consumers to keep it in their homes or carry it in a bag or backpack to work, school, travel, etc. The speaker also features a fabric-covered exterior. Rubber rim for more excellent impact resistance and waterproof.
The JBL Flip 6
This product was introduced in 2022 and impressed with modern physical attributes and excellent sound quality to always be at your service. The speaker has a rubber foot with a solid grip that keeps it stationary and prevents it from rocking back and forth on flat surfaces.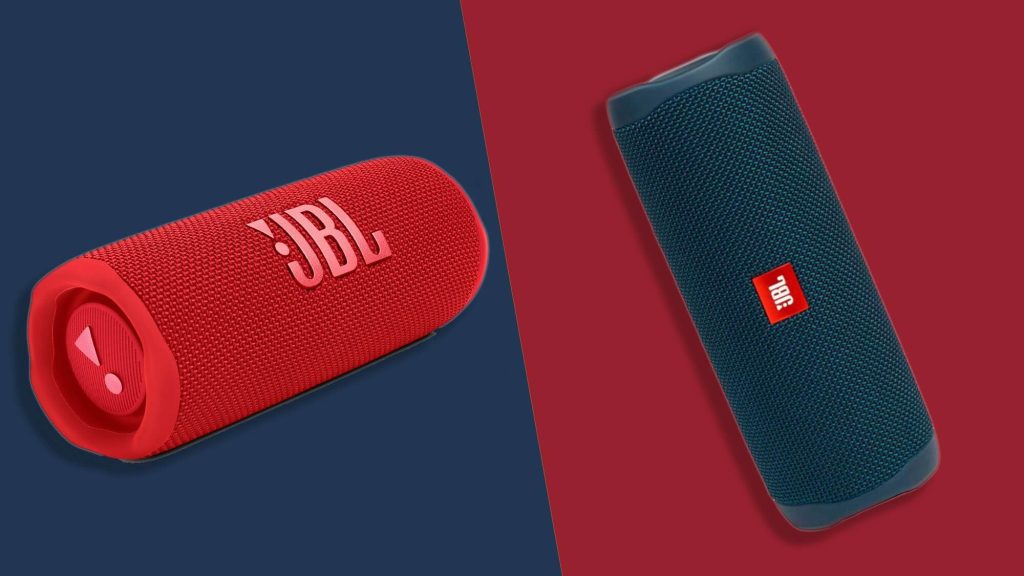 This type of product has recently received a slightly different design and appears more noticeable than Flip 5. This new version boasts an elegant appearance and a new color palette.
The speaker also has a two-way speaker setup that produces an incredibly loud and potent volume source. Circuit woofer design produces full mids, sharp highs, and powerful bass.
Table Of Comparison: Key Specifications
To compare the different features of these two speakers, let's look at the table below:
| | | |
| --- | --- | --- |
| Feature | JBL Flip 5 | JBL Flip 6 |
| Cost | ~ 90$ | ~ 100$ |
| Physical Size | 181 x 69 x 74 mm | 178 x 68 x 72 mm |
| Weight | 0.54kg | 0.95kg |
| Design | Cylindrical | Cylindrical |
| Color | 11 colors: Mustard Yellow, River Teal, Fiesta Red, Dusty Pink, Grey Stone, Desert Sand, Ocean Blue, Midnight Black, Squad, Steel White, and Forest Green. | 9 colors: Grey Stone, Dusty Pink, Fiesta Red, Midnight Black, Steel White, River Teal, Ocean Blue, Squad, Forest Green. |
| Connectivity | Bluetooth 4.2 | Bluetooth 5.1 |
| Sound Quality | 1 full-range driver combines the track with 2 passive basses, power 16W | 1 woofer, 1 tweeter with 2 passive basses for 30W RMS |
| Battery | 12 hours (full charge after 2.5 hours) | 12 hours (full charge after 2.5 hours) |
| Water resistance | IPX7 | IP67 |
Read more: JBL Clip 3 Vs Clip 4
Comparing The JBL Flip 5 Vs Flip 6: Key Differences
You also have a solid understanding of the primary differences between the two items according to the comparison table above. Learn more about the differences between these two items in this section.
Cost
Flip 5 product costs less than the new version, but the difference isn't too significant. The older version costs approximately 90 dollars, and the newly revised costs around 100 dollars.
Design
JBL Flip 6 still has the same design as the earlier iteration, including the recognizable tubular shape, but it is larger and heavier. It is 22 cm tall and weighs 0.95 kg, whereas the fifth edition is only 18 cm tall and weighs 0.54 kg.
It also has a thin rubber bar behind it that aids in keeping the speaker stable on slick surfaces, whereas the preceding version does not.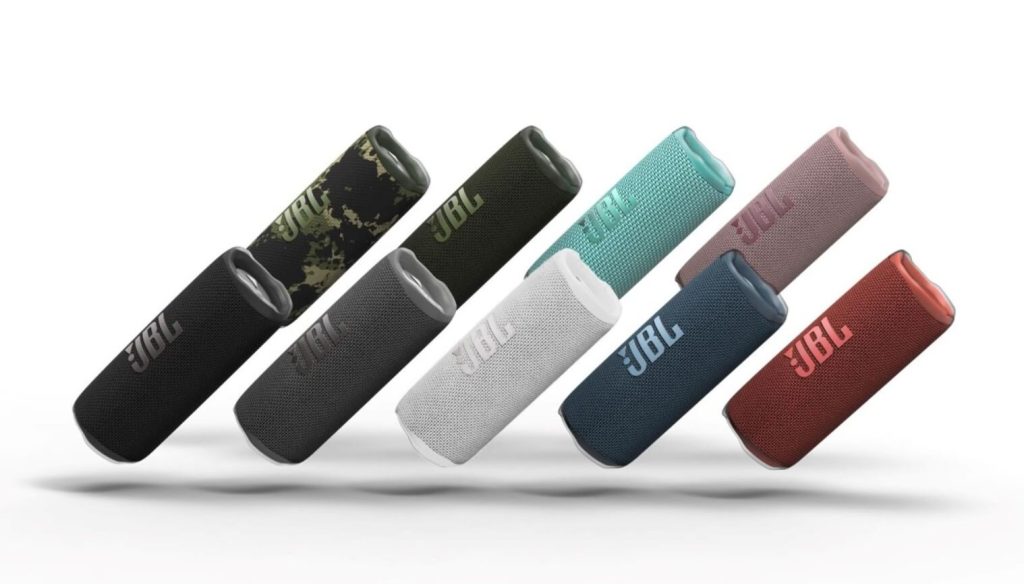 Recent updates enormous JBL logo is printed on the large ceiling above the stretchy side of the speaker, and the color of the logo changes depending on the color of the speaker, while the dated version logo is placed on a small square board. The stretch has an orange print in the center.
Connectivity
With an improvement from Bluetooth V4.2 (of the old version) to the most recent Bluetooth V 5.1 with a radius of up to 10 meters, the JBL Flip 6 speaker outperformed the older one.
Sound quality
The previous version portable speaker had two passive bass drivers on either side and one full-range driver with rounded corners and a racetrack form for a detailed, high-quality sound. Powerful, diffuse bass.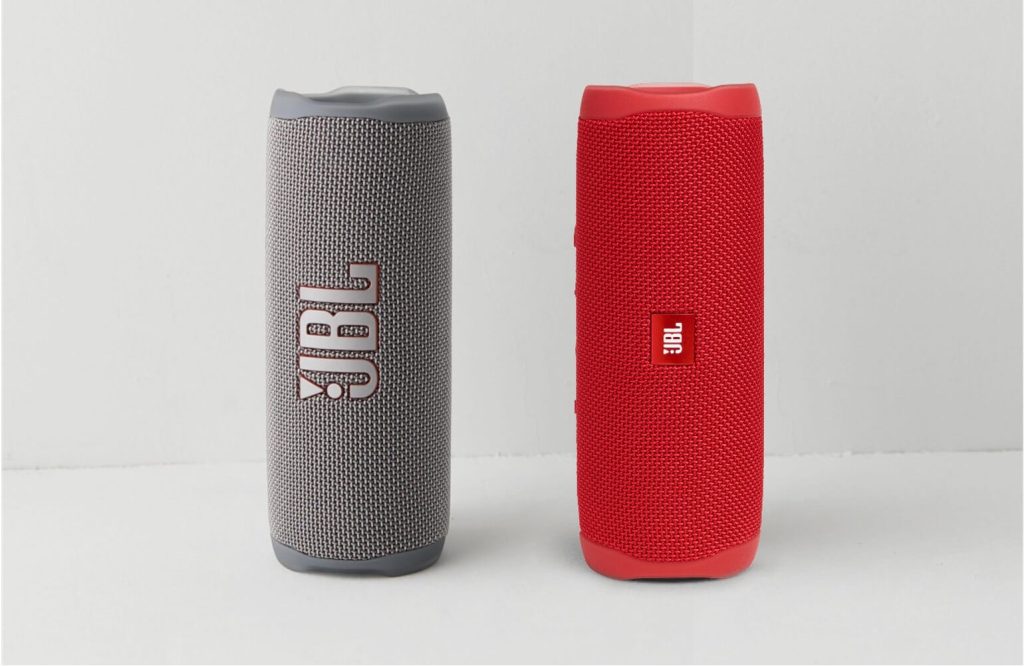 With twin passive radiators, a robust racetrack woofer, and a separate tweeter, the newly modified boasts an entirely new sound arrangement that promises to produce sound with every nuance.
Especially while still preserving the strength of young music genres, dance, remix, and even better, this song is amazing from bass to high.
Battery life
With a battery life of up to 12 hours and a charging time of just 2.5 hours, the two speakers both feature quick and reliable charging technology via USB-C ports. Let you have fun without being concerned about the battery running out.
Water resistance
The previous edition is IPX7 water resistant, it may be submerged in water for up to one minute at a depth of 30 meters without losing any functionality.
The IP67 of the new version standard allows for complete dust resistance, and you can feel confident taking the speaker to the pool or on a boat without worrying about water damage thanks to outstanding water and dust resistance.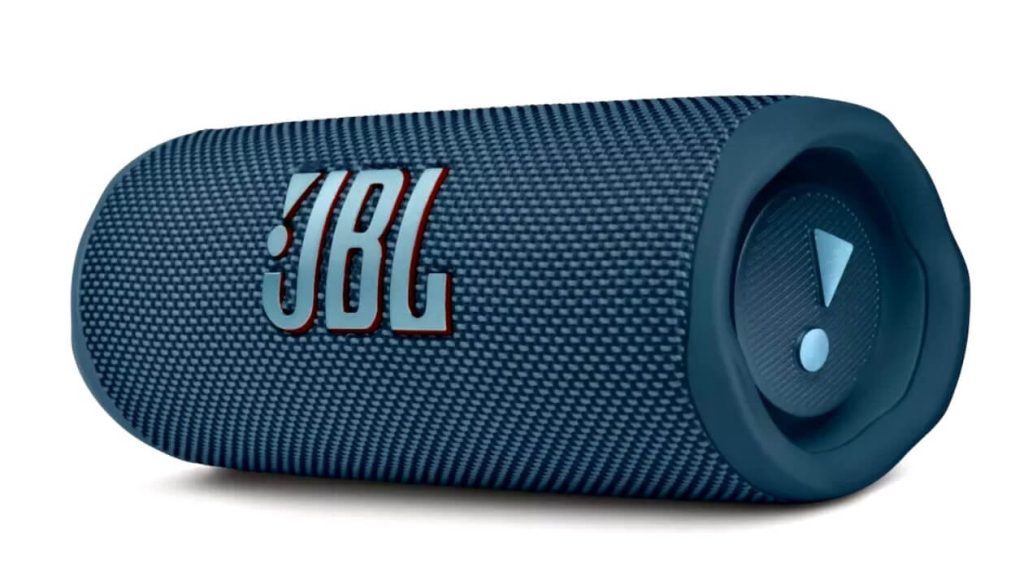 Which Is Better: JBL Flip 5 Vs Flip 6?
Keeping both models in mind, it is clear from the comparison above that Flip 6 is superior in many ways, from exterior design to internal configuration.
The new version is more visually appealing and has a better logo than the earlier iteration, which draws onlookers in immediately.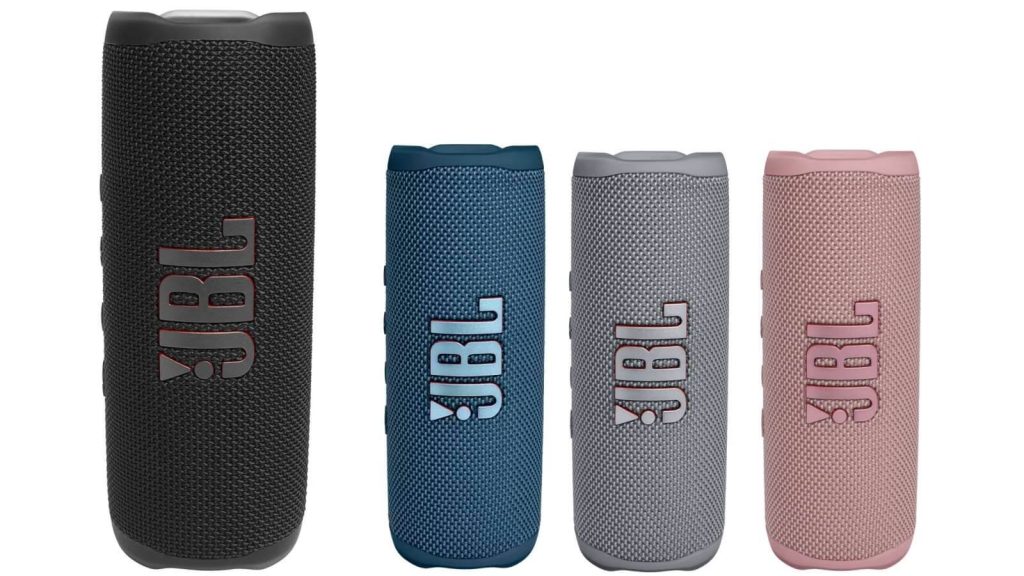 The IP67 standard makes the Flip 6 an ideal choice, offering total dust resistance and peace of mind at the beach or pool. It also includes perfect dust and water resistance.
Additionally, the updated version enhanced audio quality for smoother, more vivid music. In addition, it has Bluetooth 5.1 technology will improve the wireless signal quality to improve over the previous model.
Read more: Sonos Vs Bose
Conclusion
Thanks to the aforementioned article, You are already familiar with the distinctions between these two items, as well as their benefits and drawbacks. I hope that this information will be helpful to you as you decide between these models.
FAQs
How do the charging times of JBL Flip 5 and Flip 6 speakers compare?

These two products take the same amount of time to charge their batteries. You can use it constantly for 12 hours with just a 2.5-hour charge.

Are there any differences in the security features of JBL for Flip 5 and Flip 6 speakers?

The same security features were considered in the design of both speakers. It entails having the capacity to establish a reliable and safe Bluetooth connection with the associated device.

How do the water resistance levels of JBL Flip 5 and Flip 6 speakers compare?

Due to its IP67 water resistance, which protects it fully from water and dust, the new version speaker will have improved water resistance. Only Flip 5 has IPX7 water resistance.