Users are impressed by the high-quality sound and impressive power of JBL's speakers. Typical candidates consist of the JBL Charge 4 vs Charge 5.
To distinguish between them, let's go through the article below.
General Overview: Introducing The JBL Charge 4 Vs Charge 5
When determining which of those two items to purchase, there are a few factors to consider. The distinctions between these two appreciated models will be in greater detail discussed in this section.
The JBL Charge 4
Through a division called Harman, Samsung Electronics of South Korea owns JBL. JBL released a device called JBL Charge 4 at the end of 2018.
The Charge series' fourth-generation portable speaker is packed with features that allow it to provide delightful sound for outdoor BBQ gatherings, by the pool, or by the beach.
This generation of charge speakers has numerous fresh improvements over previous generations. The sound quality highly appeals to well-known mobile and tablet speakers, from the exterior casing to the inside technology.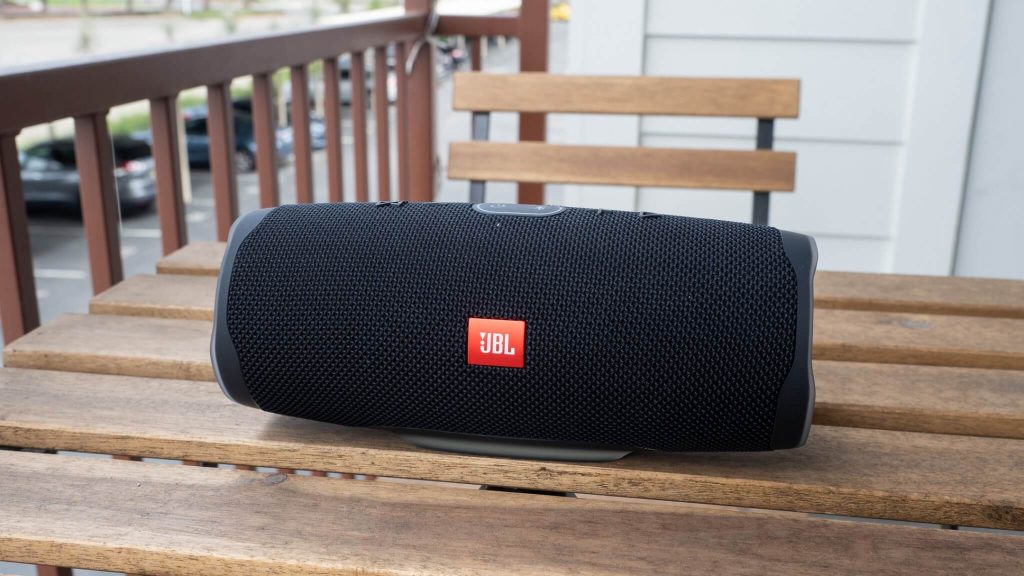 The JBL Charge 5
This is a more advanced model of the JBL Charge 4 that was introduced in 2021 and has various design upgrades. The speaker has multiple features to satisfy all user needs, including powerful sound, a vast capacity, dustproof, and waterproofness.
When a person first sees this product, they are immediately impressed by its extra-polished appearance. Additionally, you may combine two or more types of speakers featuring JBL's exclusive PartyBoost Technology for increased output, making your party even more thrilling.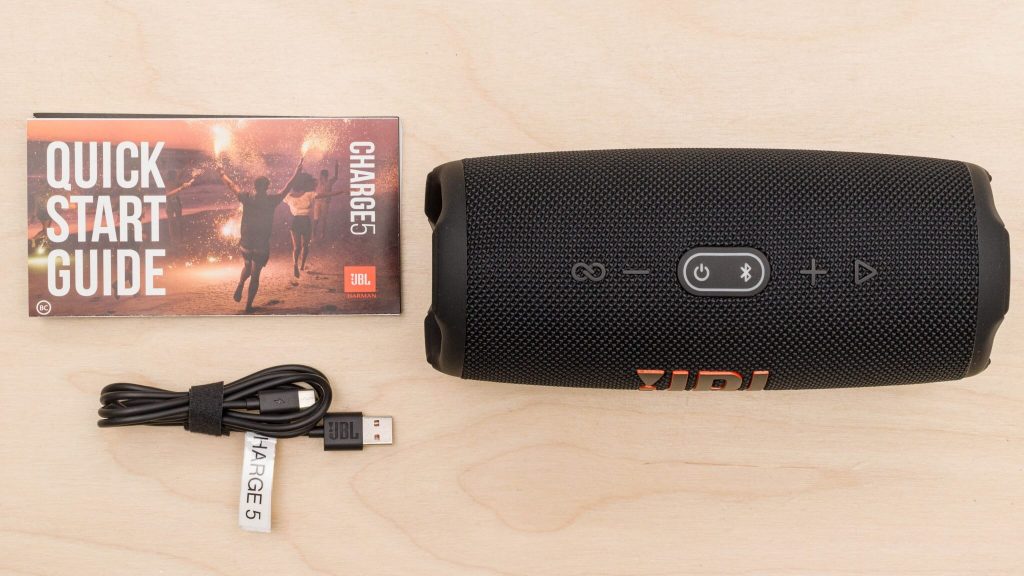 Table Of Comparison: Key Specifications
An extensive comparison table of the characteristics of these two speakers can be seen below. Make sure to check it for extra information.
| | | |
| --- | --- | --- |
| Feature | JBL Charge 4 | JBL Charge 5 |
| Cost | $110 – $140 | $150 – $180 |
| Physical Size | 221 x 94 x 94 mm | 220 x 96 x 93 mm |
| Weight | 960g | 965g |
| Design | Cylindrical | Cylindrical |
| Color | 10 colors: Mustard Yellow, Teal, Red, Blue, White, Pink, Forest Green, Grey Black, Sand, Camo. | 5 colors: Red, Forest Green, Pink, Blue, and Teal. |
| Connectivity | Bluetooth 4.2 | Bluetooth 5.1 |
| Wattage | 30W | 40W |
| Sound Quality | Two bass radiators + a driver | Dual bass resonance systems, a bass driver + a mid-high driver |
| Battery Life | 20 hours (full charge after 4 hours) | 20 hours (full amount after 4 hours) |
| Water resistance | IPX7 | IP67 |
| Technology | JBL Connect+ | JBL PartyBoost |
| Durability | High | High |
Read more: Sonos Vs Bose
Comparing The JBL Charge 4 Vs Charge 5: Key Differences
The JBL Charge 4 Vs Charge 5 are then ultimately compared to see whether or not the updated version is worth buying.
Cost
Depending on the buyer's financial status, the products are priced differently. About $40 more will be spent on the fifth generation than on the previous one.
Design
The two items have very similar designs. However, the fresh model has a large logo printed directly on the mesh, looking more opulent and modern than the old version, which has a small JBL logo on the brand's distinctive orange background.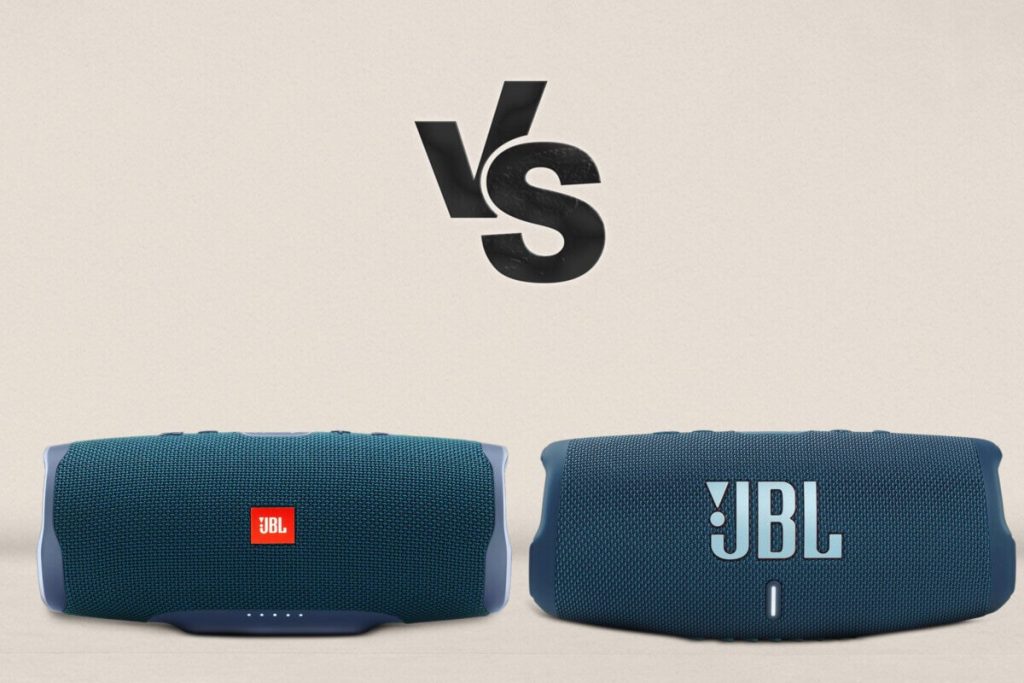 The old version has a block and flat rubber foundation. However, the new version impresses with a stand built from diagonal rubber bands to help it stand rather than on multiple format addresses. The bases of the two lines are also different.
Color
Because there are nine colors available in the prior version, it exceeds the fifth version in terms of color options. Furthermore, a variant uses only five colors.
Sound quality
The updated model is more potent than the old one, which had a power output of 30W. However, both provide true sound that can guarantee sound across a wide frequency range.
Charge 5 has a new tweeter that pairs a racetrack bass with two passive basses, unlike the previous model's one racetrack full-range driver and two passive basses.
Connectivity
In comparison to the previous model, an improved version still enables the 3.5mm input for wired connection options. Only a speaker charging port with USB-C and USB-A connectors is provided on the 2021 model. The revised version has Bluetooth 5.1 while the earlier product still uses Bluetooth 4.2 for wireless connectivity.
Read more: Beats Vs Bose
Battery life
When both devices have a 7500 mAh battery that can play music for up to 20 hours, the battery capacity keeps being impacted. The battery charging time for both items is estimated to be 4 hours under typical conditions.
Water resistance
The previous version is IPX7 water resistant; it may be submerged in water for up to one minute at a depth of 30 meters without affecting any operation.
You may take the speaker to the pool or on a boat with confidence because of the speaker's excellent water and dust resistance, which the IP67 of the new version standard enables.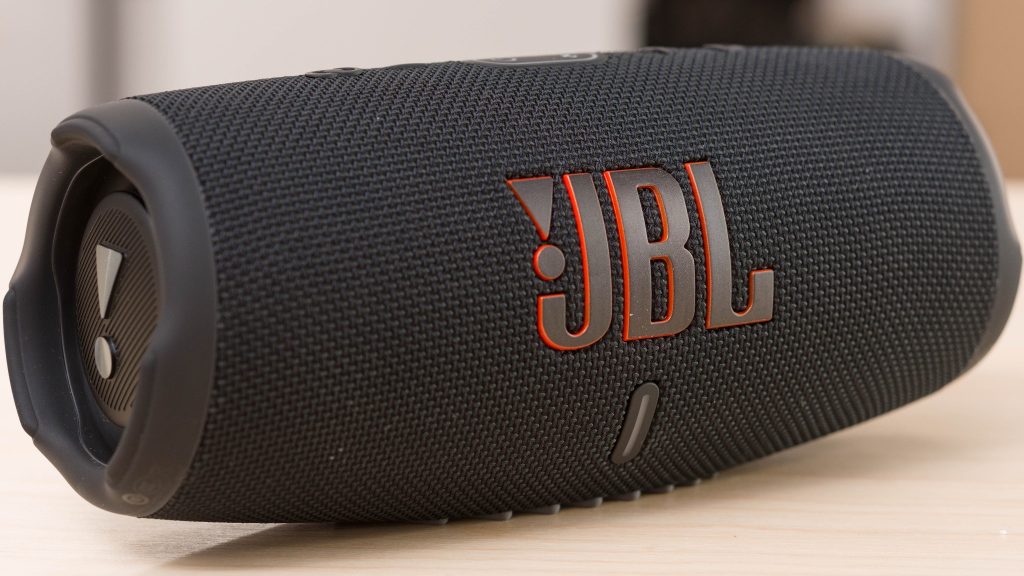 Which Is Better: JBL Charge 4 Vs Charge 5?
Both items are similar regarding usage time, charging time, and physical size. However, the new version exceeds the old one in terms of both internal and external settings.
The updated version also has 3D technology in 2 asymmetric passive bass drivers for fuller sound, warmer mids, and strong, deep bass and to increase the capacity of the 4 Drivers inside considerably more so than earlier iterations. Additionally, the power was increased from 30W to 40W.
The updated version has complete dust resistance thanks to the IP67 rating, giving users rest of mind when using the speaker near water or at the beach. Additionally, it has exceptional moisture and dust resistance.
Although the updated item is more expensive than the previous generation, it is worth it. The predecessor is still a decent option even though it is more inexpensive if your speaker needs to seem reasonable, have an appropriate volume level, and be water resistant.
Read more: JBL Clip 3 Vs Clip 4
Conclusion
Thanks to the mentioned previous post, you already have an understanding of the differences between these two things as well as the benefits and drawbacks they have. The information provided may help you choose between these models.
FAQs
Are both JBL Charge 4 vs Charge 5 affordable?

These two models cost over mid-range portable speakers because they're more expensive. However, income and personal tastes determine whether these are affordable.

Which JBL Charge is better for indoor and outdoor use?

For durability and excellent sound quality, both of these items are excellent choices for both indoor and outdoor use. However, JBL Charge 5 will be the best option for a better outdoor product. 

Are there any differences in the social responsibility initiatives of JBL for Charge 4 and Charge 5?

Both products' initiatives for social responsibility are similar to one another. Both versions are a part of JBL's dedication to environmentally friendly production.