With our expert experience, our focus in this review is to provide a detailed and fair comparison of Sonos and Bose, looking at various factors such as sound quality, design, ease of use, and smart functionality. Sonos is widely acclaimed for its multi-room audio systems that offer seamless integration across different spaces, while Bose is celebrated for its precision in sound clarity and advanced noise-cancellation capabilities.
Through our comprehensive review, we aim to offer valuable insights into the strengths and specialties of each brand, assisting you in making an informed decision based on your personal audio preferences and the specific needs of your listening environment.
2 speaker can bring music to life and please even the pickiest listeners. However, deciding which to choose can be as challenging when it comes to the battle between Sonos vs Bose. Don't worry, though! We are here to help you.
General Overview: Introducing The Sonos Vs Bose
Here we introduce to you the basic information of two brands. We also mention their specialty.
The Sonos
Sonos, an American company founded in 2002, specializes in wireless speakers and audio systems. With a rich history of innovation, the brand has become synonymous with high-quality home audio experiences.
Some of the unique technologies of the S brand include trueplay, multi-room audio, and voice control.
The Bose
Bose, an American company established in 1964, has a long-standing reputation for audio excellence. Renowned for its dedication to sound engineering, the firm offers a diverse range of audio products, including speakers and headphones. Some unique technologies of the B brand include active noise cancellation and spatial Audio.
Sonos vs Bose: Key Specifications
| | | |
| --- | --- | --- |
| Specification | Sonos | Bose |
| Origin | US | US |
| Years in industry | 2002 | 1964 |
| Best for | Listening to music throughout the home | Listening to music in a loud environment |
| Brand reputation | Well-regarded for wireless audio solutions and user experience | Noise cancellation technology |
| Wireless | Yes | Yes |
| Speaker options | Wide range of options, including compact speakers, soundbars, and subwoofers | Diverse product lineups, including portable Bluetooth speakers and home theater systems |
| Sound quality | High-quality sound for immersive audio experiences | Exceptional sound quality with attention to detail in sound engineering |
| Streaming services | Seamless integration with popular streaming services like Spotify and Apple Music | Compatibility with various streaming platforms |
| Multi-room audio | Capable to create a multi-room audio setup | Allowing users to create a multi-room audio environment |
| Design | Sleek design and user-friendly interface | Focus on craftsmanship and aesthetic appeal |
| Easy to set up & control | Yes | Yes |
| Battery life | Varies by speaker | Varies by speaker |
| Price | $15 – $2471 | $70 – $3000 |
Comparing The Sonos Vs Bose: Key Differences
In this part, we will review some key differences. You can see each firm's unique points in cost, design, build quality, connectivity, sound quality, battery life, portability, and durability.
Cost
The Sonos firm offers various products at various prices, ensuring options fit different budgets. They have entry-level products that provide excellent audio quality at a more affordable price and high-end models with advanced features. The price range for Sonos products typically starts from around $15 and can go up to $2471 for their top-of-the-line models.
The Bose firm products often incorporate cutting-edge technologies and. The firm can range from $70 to over $3000, depending on the specific model and features.
Design
The Sonos brand is lauded for its sleek and modern design aesthetic. They typically feature clean lines, smooth surfaces, and minimalist housing, making them visually appealing and well-suited for contemporary interiors. The manufacturer produces different speaker models with varying sizes and shapes to accommodate different room sizes and user preferences.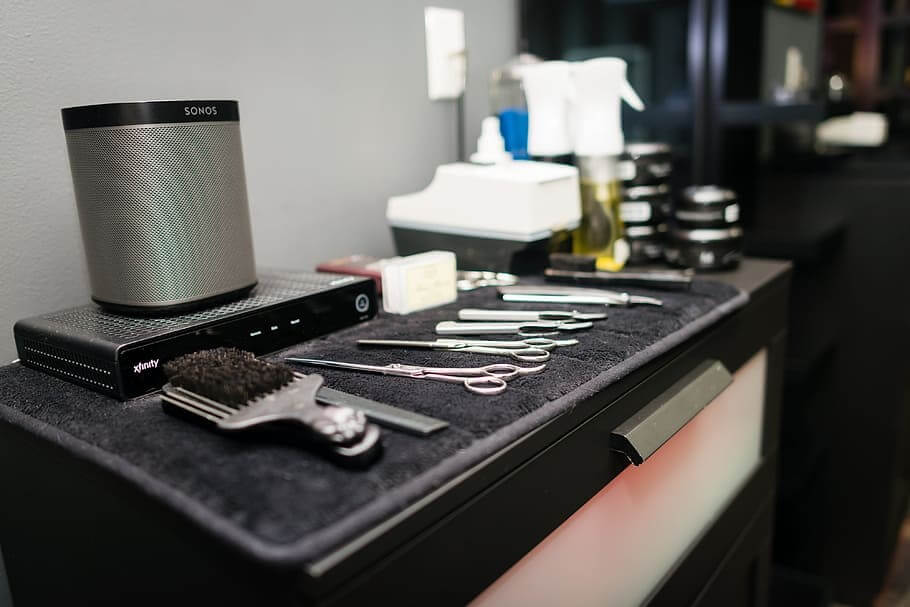 The Bose brand is renowned for its more traditional, boxy design, which extends to their exceptional range of speaker types. It places a strong emphasis on both form and function in their designs. The products are carefully crafted to balance aesthetics and audio performance. The brand's attention to detail also enhances the overall appearance.
Build quality
Products from the Sonos firm are constructed using high-quality materials, including durable plastics and metal components.
These materials are carefully selected to reinforce the overall durability and performance of the product while maintaining an aesthetically pleasing design.
From the packaging to the product itself, the Sonos manufacturer prioritizes recycling practices by utilizing environmentally-friendly materials and minimizing the use of plastic to reduce their environmental impact.
The Bose firm uses premium materials, including high-grade plastics, metals, and fabric covers. Its commitment to precision and craftsmanship is evident in the robust construction of its speakers, which helps ensure optimal performance and durability over time.
Connectivity
Sonos excels in offering seamless wireless connectivity. They utilize technologies such as Wi-Fi and Bluetooth to establish a robust wireless connection between the speakers and your devices. They can also connect to Bluetooth devices. Moreover, their speakers can be interconnected using SonosNet, creating a dedicated wireless network for your Sonos speakers.
The Bose manufacturer also provides a versatile range of connectivity options. They offer wireless and wired connectivity. It can be connected wirelessly through Bluetooth or Wi-Fi, facilitating pairing with compatible devices.
In some models, the manufacturer also provides wired connection options like auxiliary (3.5mm) input and HDMI ARC to connect your speakers directly to audio sources for a reliable and uninterrupted connection.
Read more: Beats Vs Bose
Sound Quality
The Sonos firm is highly regarded for its clear and balanced sound reproduction. They deliver accurate audio across the frequency spectrum, ensuring a well-rounded listening experience. The bass, mids, and highs are well-balanced, resulting in a cohesive and enjoyable sound profile.
The B firm is renowned for its rich and warm sound signature. They produce deep and powerful bass, adding depth to your music. The highs are smooth and detailed, contributing to a pleasant and engaging listening experience.
One notable feature of Bose speakers is their noise-cancellation technology. This innovative feature helps block background noise. You can focus on the music and enjoy it without distractions.
Battery life
Sonos speakers are primarily powered by AC adapters, offering continuous power without battery limitations. Bose, meanwhile, serves portable Bluetooth speakers with built-in rechargeable batteries, providing convenient wireless audio on the go.
Portability
While the Sonos products are not explicitly designed for portability, some smaller models are more easily transportable. Bose products enter the market as portable speakers for on-the-go use.
Durability
Sonos speakers have a reputation for their robust build quality, ensuring they can withstand daily use and provide long-term durability. They are designed to be reliable and resilient, capable of withstanding regular handling and usage without compromising performance.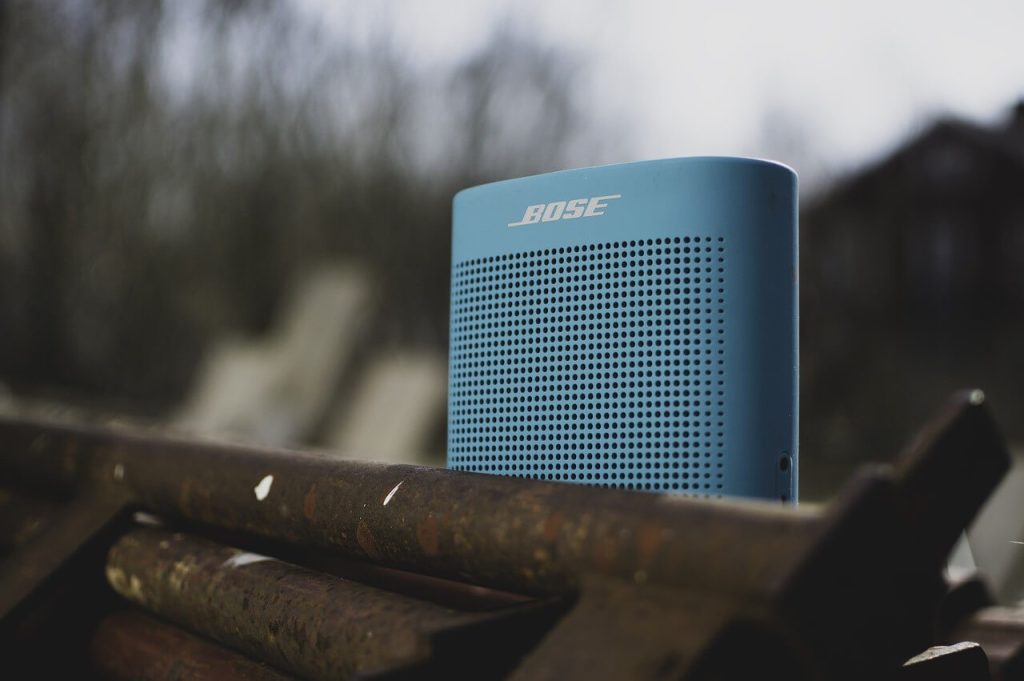 Bose strongly emphasizes durability, particularly in its products intended for outdoor or rugged environments. They understand that these speakers may be exposed to harsh conditions, so they prioritize solid construction and employ materials resistant to impact, water, and dust that can endure challenging situations.
Which Is Better: Sonos Or bose?
No definite answer as to which brand is better, as both Sonos and Bose are great. It all depends on what you're looking for. Both brands offer different features, so it's essential to consider your budget and carefully compare the specifications of each model to find the one that suits you best.
Read more: Bose Soundbar 700 Vs 900
Conclusion
As we wrap up our review comparing Sonos and Bose, we've used our sound expertise to look closely at what each brand offers. We paid attention to how good they sound, how easy they are to use, their design, and their smart features. Sonos is great for its amazing whole-home audio system. It's really easy to use and connects well in different rooms, which is perfect for people who want their music to flow nicely throughout their home. On the other hand, Bose is known for making sounds that are very clear and detailed, and it's great at blocking out background noise.
This is a good choice for those who care about top-quality sound in each device they use. Choosing between Sonos and Bose depends on what you need. If you want a system that links your whole house with great sound, Sonos might be best. But if you're looking for excellent sound in each speaker or headphone you use, Bose could be the way to go. We hope our review helps you pick the brand that suits your sound needs the best, making sure you enjoy your music to the fullest.
That is all the deets about the Sonos vs Bose comparison. It ultimately boils down to the specific model and the features you prioritize to determine which brand stands out more. The Sonos brand is the way to go if you're on a medium budget. Otherwise, a Bose brand will suit you best. 
FAQs
Which brand Sonos or Bose offers a broader range of product options?

Bose provides a lot of options to choose from, but Sonos also has its unique selection. The Sonos firm is excellent for home cinema and has many speaker sets, while the Bose firm has a wide range of Bluetooth speakers. So, they both have something special to deliver!

Sonos vs Bose: which brand is better for portability?

Both of them. The Sonos manufacturer has more minor, lighter speakers, making them great for taking. The Bose manufacturer also has portable speakers that are easy to move around. 

Which brand is better for home theater, Bose or Sonos?

It's subjective and varies from person to person because they are both excellent. Bose has a lot of options for home theaters, and Sonos also has excellent speaker sets that create a surround sound experience.