Welcome, audiophiles and sound enthusiasts! We're diving into an electrifying comparison: Marshall Vs Bose Speakers. As your dedicated team of audio experts, we're here to dissect the nuances of these iconic brands and what they bring to the table in the realm of sound.
For their high-quality products, Marshall vs Bose are two well-known and reputable names in the audio market. The following article will examine how these two speaker lines differ in more detail.
General Overview: Introducing The Marshall Vs Bose
Bose Vs Marshall stand as pillars in the audio industry, each boasting a legacy of sound innovation and quality. In our in-depth analysis, we'll explore the unique sound signatures, design elements, and technological advancements that define these audio giants. Whether you're a home listener, a professional musician, or a portable audio fanatic, understanding the contrasts between Marshall and Bose is crucial.
The Marshall
A British firm specializing in creating audio gear like speakers, headphones, amplifiers, etc. Marshall is renowned for the legendary guitar amplifiers that famous rock musicians like Jimi Hendrix, Eric Clapton, and Jimmy Page have utilized.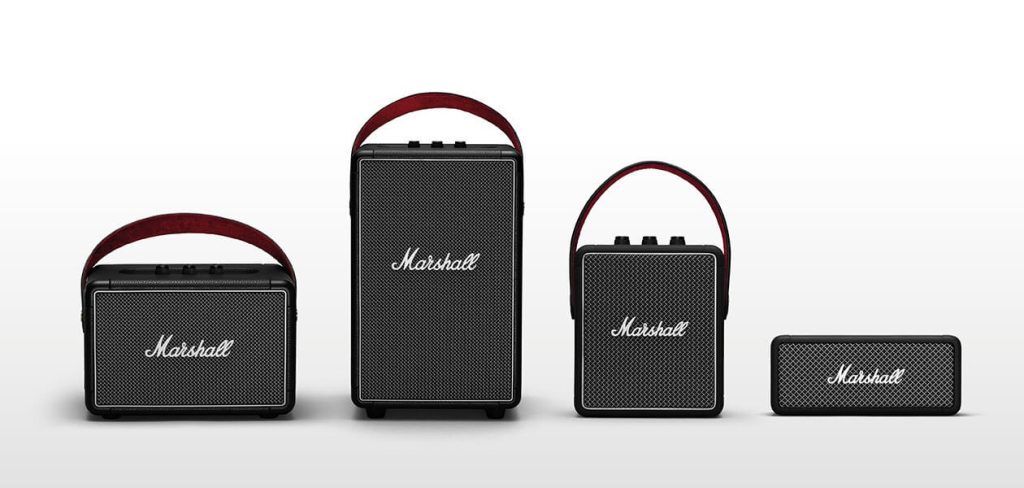 The company's speakers deliver high-quality sound with various capabilities to meet diverse needs, and they are created with a retro-inspired aesthetic reminiscent of vintage amps.
Customizable EQ, multi-host functionality, and Bluetooth connectivity are some of their speakers' standout features. Marshall's speakers are a fantastic option for individuals who want their music or movies to have a vintage feel and excellent sound.
The Bose
Bose is one of the most well-known audio industry brands. Their speakers are renowned for having excellent sound quality and stylish, contemporary designs. The company provides a large selection of speakers to meet various demands and preferences.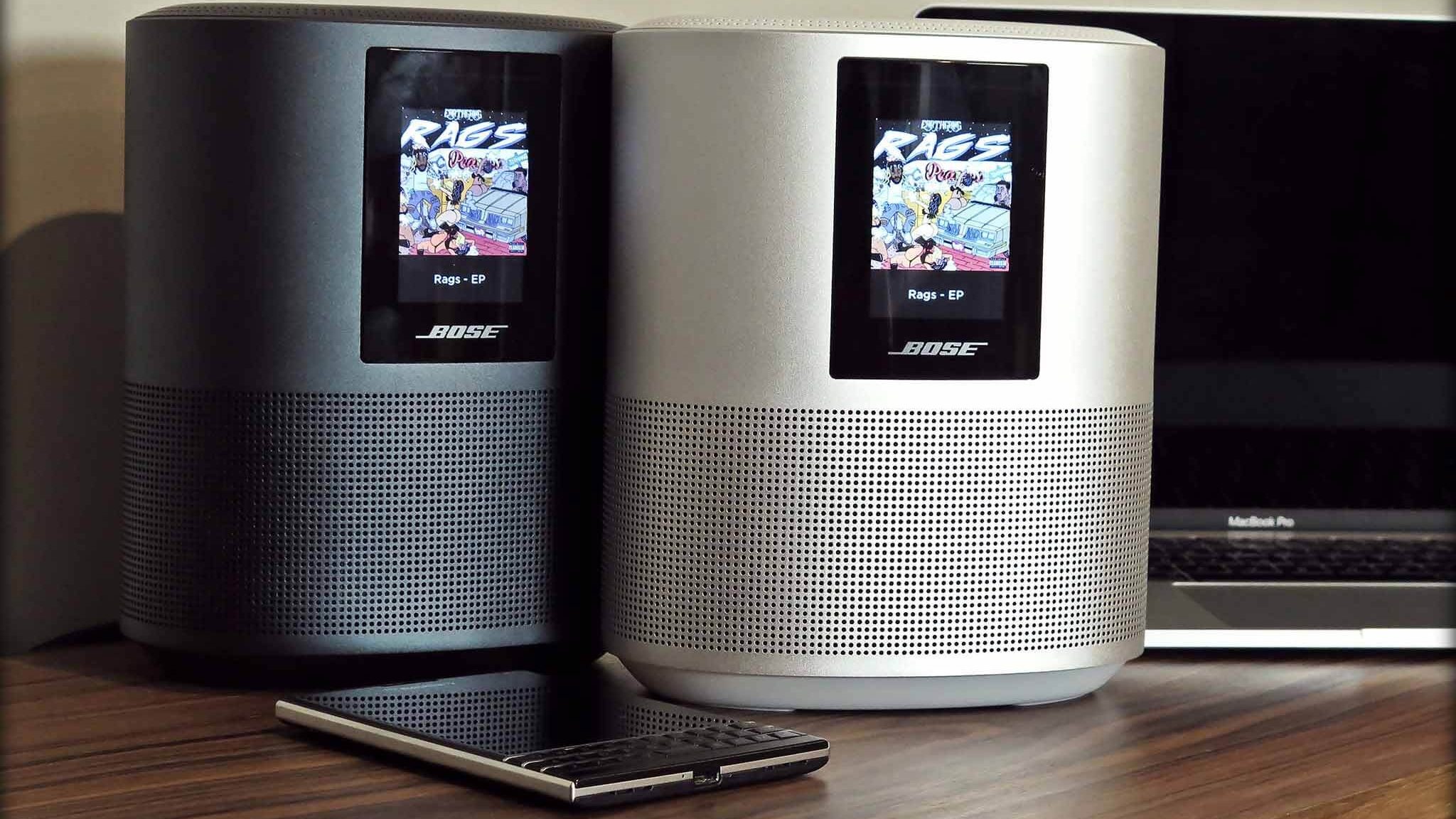 The speakers made by the company are designed using cutting-edge technology that enhances sound quality and gets rid of distortion. Their speakers also include simple controls, a long battery life, and durability.
Table Of Comparison Marshall speakers vs ose: Key Specifications
The comparison table summarizes the differences between these two brands.
| | | |
| --- | --- | --- |
| Features | Bose  | Marshall |
| Sound quality | Full-range balanced sound | Better bass and highs |
| Battery life | Average (up to 16 hours) | Good (up to 20 hours) |
| Voice Controls | Yes | Some models are not supported |
| Waterproofing | Excellent (IP7) | Some models are not available |
| Extra Features | Hands-free voice control, speakerphone function | Multi-host functionality, customizable EQ |
| Price | More expensive | Affordable |
Of course, there are a lot of other things to take into account while deciding between these speakers or any other speakers, such as design, portability, and overall user experience.
Comparing The Marshall Vs Bose speakers: Key Differences
Now, we will go into a more in-depth analysis of the differences in each aspect between these Marshall speakers vs Bose.
Cost
Both brands sell high-end audio equipment at premium prices, but Marshall is more affordable. You should consider which brand provides the best overall value for your unique demands and budget because they offer a wide choice of models at various price ranges.
Design
Typically, Marshall's speakers have a retro-inspired design with a classic, timeless appearance. To give the speaker a striking vintage feel, the business pays close attention to details like the brass control knob and leather strap.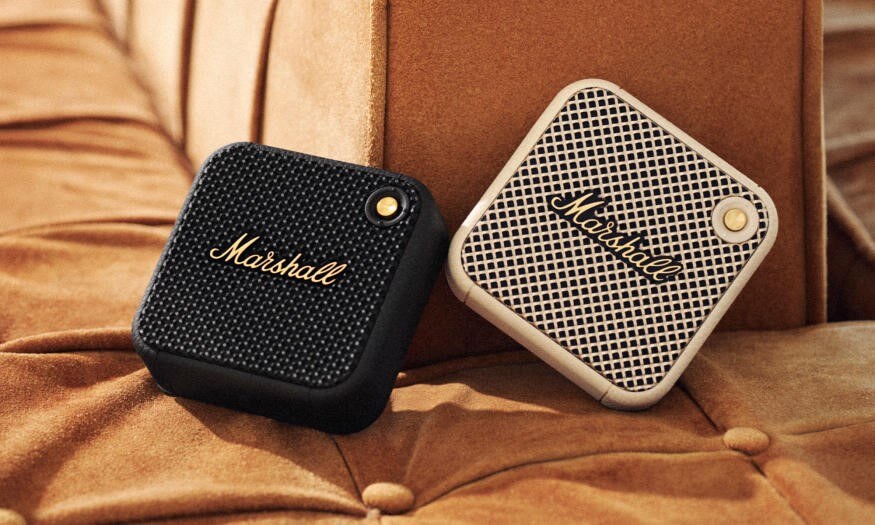 On the other hand, Bose is renowned for its futuristic and minimalist designs. Their speakers often feature a straightforward, modern appearance with sharp edges and no frills.
Build quality
Both companies are well-known for their build quality. The build quality of Marshall's speakers is above average, and they are made of enduring materials like leather, copper, fabric grilles, etc.
Meanwhile, Bose uses high-quality components, such as aluminum, tempered glass, and premium synthetic fabrics for their speakers.
Connectivity
To satisfy customer needs, both companies provide a range of connectivity choices, including Bluetooth, WiFi, and AUX input. However, the AirPlay 2 technology is also compatible with Bose's speakers, making it simple to stream from Apple devices.
Sound quality
The Marshall speakers feature a distinctive sound influenced by classic rock and strongly emphasize mid-range frequencies, creating a warm, rich sound. As a result, they are excellent for listening to rock, traditional blues, and other musical styles that primarily feature guitar and vocals.
Meanwhile, Bose's speakers are renowned for accuracy and detail, emphasizing precision and clarity across the frequency spectrum.
Battery life
Both have pretty good battery life, with the Marshall outperforming. Some models of this speaker line have up to 20 hours of battery life, while some Bose models can only operate for up to 16 hours.
Portability
Bose succeeds when it comes to portability. This brand's speakers are lightweight and portable, can be put in a pocket or backpack, and are suitable for travel. Meanwhile, some of Marshall's speakers are pretty large and heavy.
Water resistance
Both two brands sell water-resistant speakers. However, Bose may offer a little higher level of protection. The company also offers a 3-year warranty to cover some water damage, while Marshall doesn't.
Durability
Marshall's speakers are made to last. They are robust and durable and have leather upholstery and metal hardware. Bose's speakers are made with high-quality materials and workmanship, and they are designed to last. The company uses quality materials and manufacturing techniques to ensure that its speakers withstand the test of time and use.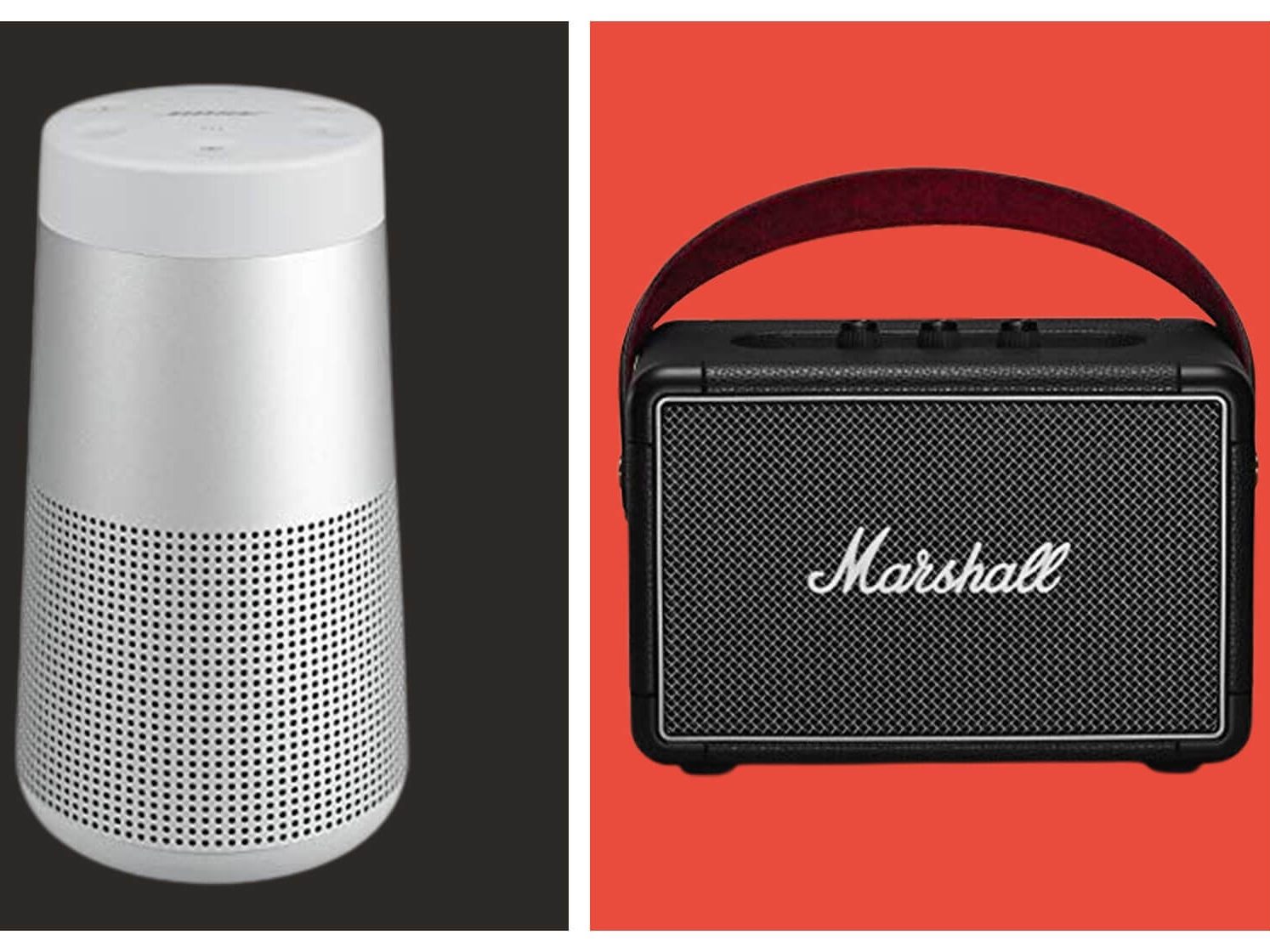 Pros and cons
| | | |
| --- | --- | --- |
| | Bose | Marshall |
| Pros | High-quality sound compact, portable speakers stylish design and various features | Value for money intage-inspired speaks with powerful sound and customizable EQ settings a great range of speakers |
| Cons | More expensive compared to other brandsLimited product range | Few functions like smart home integration or voice controlSome users may find their vintage design less appealing |
Which Is Better: Marshall Vs Bose?
When selecting the ideal speaker for yr requirements, preferences, and budget, you should consider crucial elements like sound quality, design, features, price, and portability when selecting the ideal speaker for your requirements, preferences, and budget.
With my expert experience, Marshall's speaker might be better if you appreciate vintage aesthetic elements and a sound profile centered on the rock. On the other hand, Bose speakers tend to be more streamlined, more contemporary, and provide a balanced sound ideal for a more extensive variety of musical genres.
Bose might be better if you value modern design and features like voice control and compatibility with other smart devices.
Conclusion
As we wrap up our look at Marshall and Bose speakers, we've used our sound expertise to really understand what makes each brand special. We've found that both have their own strengths, depending on what you like. Marshall is known for its cool, classic look and strong sound, which is great for those who love a bit of a rock feel. Bose, on the other hand, is all about clear, precise sound and using the latest technology, perfect for those who want the very best listening experience.
Choosing between Marshall and Bose comes down to what kind of sound and style you prefer. Whether you're into the vintage look and feel of Marshall or the modern, high-quality sound of Bose, we hope our review helps you pick the right speakers for your music and your life
At Audiosk, we've dissected their features, sound quality, and design aesthetics, providing you with a comprehensive analysis to guide your choice. The information above will help you save time and effort when buying speakers.
FAQs
Are there any differences in the compatibility of Marshall and Bose speakers with other devices?

No. Both brands offer connectivity options such as Bluetooth, Wifi, or wired connection. However, compatibility depends on the device or operating system, and certain models support only a specific connection version. 

What are some additional features that are unique to either Marshall or Bose speakers?

Both brands have distinctive features, including a distinctive appearance, multi-host functionality, a customizable EQ, noise-canceling technology, and innovative audio technologies. 

How do the warranty policies of Marshall and Bose compare?

Both brands offer a limited warranty (about one year) on their speakers to cover material and manufacturing defects. Additionally, they provide technical help and customer service by website, phone, or email.