Are you in the market for a new speaker? Look no further than Sony's latest offering. This compact yet powerful speaker provides excellent sound quality and is perfect for upgrading their audio experience.
In this Sony speaker review, we'll look in-depth at what makes Sony speakers stand out from the rest and why you should consider it as your next purchase.
What Do You Know About Sony Brand?
Sony is a Japanese multinational conglomerate corporation that designs, manufactures, and sells electronics, gaming, entertainment, and financial services.
Founded in 1946, Sony has become a household name across the globe, with their products ranging from home appliances to high-tech consumer electronics like televisions, cameras, and audio equipment.
Their top-rated speakers provide excellent sound quality with various features and designs to suit every taste. From compact Bluetooth speakers to powerful surround good systems, Sony has something for everyone.
Review Of Key Sony Speaker Models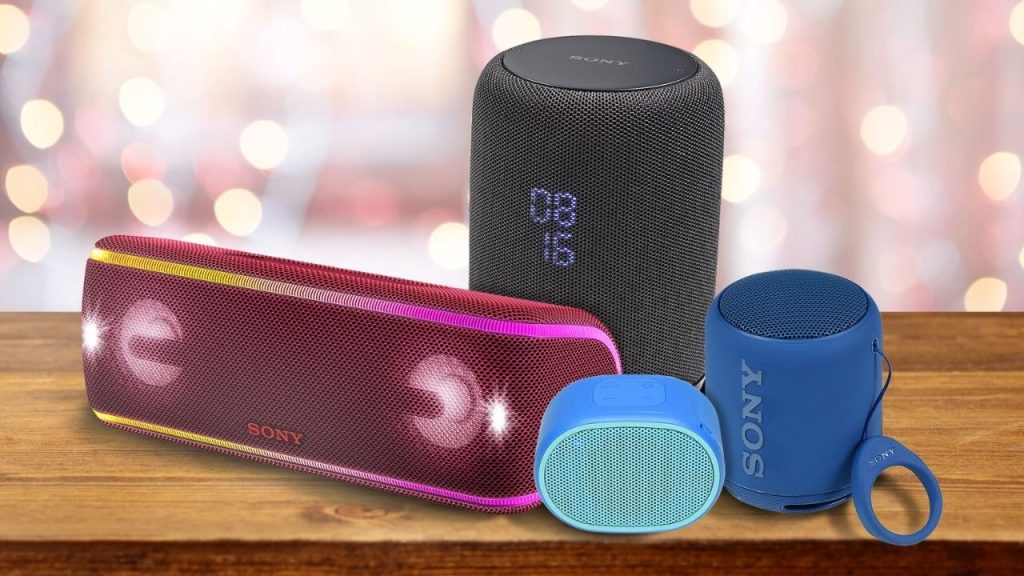 Sony has many speaker models catering to different needs and preferences. Here are some popular Sony speaker models:
Sony SRS-XB Series
The SRS-XB series is known for its Extra Bass feature, delivering powerful and punchy low-end frequencies. These speakers are designed for on-the-go use, making them portable and easy to carry. They often come with Bluetooth connectivity, water resistance (IPX5 or higher), long battery life, and durable designs suitable for outdoor use. The XB series offers various models with different sizes and power outputs, catering to different needs and budgets.
Sony SRS-XG Series
The SRS-XG series is designed for outdoor and rugged use. These wireless speakers come with IP67 water and dust resistance, making them suitable for use near water or in dusty environments.
They often feature powerful sound output, long battery life, and Bluetooth connectivity. The XG series is excellent for outdoor parties, camping, or any situation requiring a robust and durable speaker.
Sony SRS-X9 Series
The SRS-X9 series is focused on providing premium audio quality. These speakers can play High-Resolution Audio, which has better quality and more detail. These speakers have great sound, many speaker drivers, and a stylish design for modern homes. The X9 series gives music lovers a better and more enjoyable way to listen.
Read more: Best Bluetooth Speaker For Garage
Sony SRS-RA Series
The SRS-RA series is all about creating an immersive, room-filling sound experience. These speakers can connect to Sony multi-room audio systems, so you can control and sync them throughout your home using Wi-Fi. The RA series often has built-in 360 Reality Audio, which aims to create 3D audio. These speakers are perfect if you want uninterrupted music in your living spaces.
What Are The Key Features Of Sony Speakers?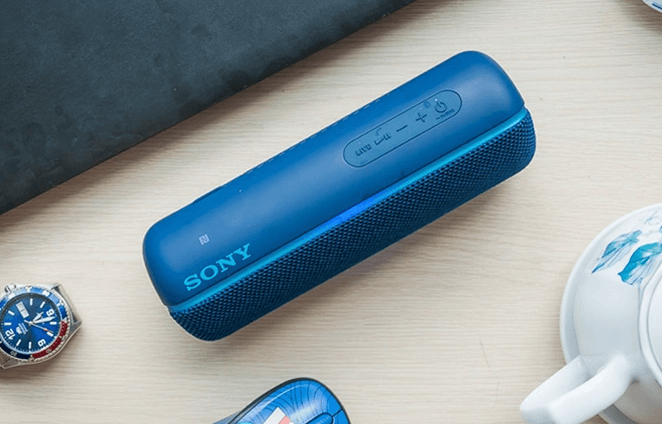 Sony speakers have various key features catering to different needs and preferences. Here are some standard critical features found in Sony speakers:
Sound quality
Sony speakers are well-known for their excellent sound quality. They have powerful bass and clear treble, creating an immersive listening experience. Advanced audio technology, like Digital Signal Processing (DSP), guarantees clear music at any volume.
Connectivity and compatibility
Most new Sony speakers have wireless options. You can play music from your phone without using cables.
Most models have Bluetooth and NFC technology, so you can easily connect with smartphones or tablets. In addition, Sony's Music Center app lets you control your speakers from anywhere using Wi-Fi.
Design and durability
Sony speakers are designed to be sleek and stylish, featuring minimalist designs that blend with any home décor. Sony models come with a strong coating and reinforced corners, staying stylish for a long time.
Read more: Muzen Speaker Review
Pros and cons
Sony speakers provide an immersive listening experience with excellent sound quality. However, they are more expensive than other brands. Some advanced features, like connecting multiple rooms, may need extra components or apps, which can increase the cost.
Performance
Sony speakers always have excellent performance. They use advanced audio technology to make every track sound clear. Using multiple drivers ensures a balanced soundstage, making each instrument clear in any music.
Price Range
Sony offers a wide range of speakers for every budget, from affordable portable Bluetooth options to high-end home theater systems. However, those looking for the best in audio performance may find themselves paying more than other brands.
What To Look For When Buying Sony Speakers?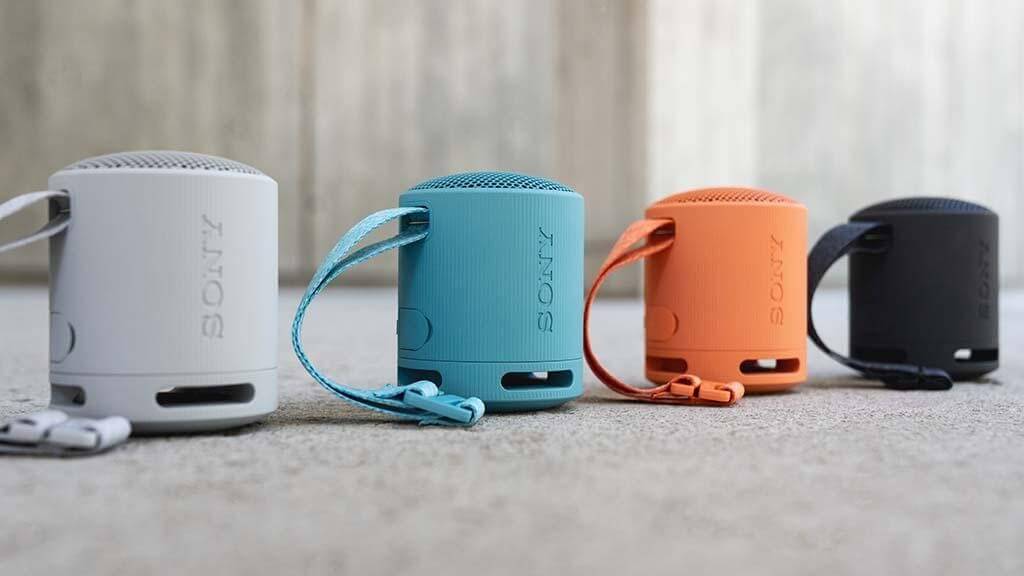 When shopping for Sony speakers, you must consider your desired sound quality. Sony speakers offer various audio solutions, from full-range stereo to multi-speaker surround systems.
Many Sony speakers have DSP technology that adjusts the sound based on the audio played. Digital amplifiers, wireless connectivity, and built-in streaming can improve your listening experience.
Read more: Logitech Speaker Review
Conclusion
Sony speakers are famous for their excellent sound quality and deserve a good reputation. Sony has a lineup for everyone. They have different styles for any budget or audio needs. These speakers provide an incredible listening experience, whether you prefer deep bass or clear highs.
What is the best size for a home theater system with Sony speakers?

It depends on the size of your room and other audio equipment you have. A 2.1-channel speaker set-up is suitable for small spaces, while larger areas need 5.1 or 7.1 channels for immersive sound.

Do any of the portable or mini-speaker models have rechargeable batteries?

Many of the Sony portable and mini speakers are rechargeable with built-in batteries. Some also feature USB charging, so you can easily keep your speakers charged while on the go. Some models can even be powered via a battery pack or power bank for convenience while traveling.

Can I connect my TV to a set of Sony wireless speakers?

Sony home audio products can connect to Bluetooth on TVs and other devices for audio streaming. Some products have Wi-Fi and multi-room audio for better control of your sounds.