Today's audio market has many famous brands with different sound quality and prices. Buying speakers can be daunting, especially with so many other options on the market. But don't worry. This guide will walk you through choosing the right speakers for your needs.
In this comprehensive buyer's guide, we'll go through everything worth considering before you make any decisions about a speaker. We'll also provide methods to get the best sound quality for your budget. See this article below.
What Key Features Should You Consider When Buying Speaker?
When buying speakers, it is essential to consider the key features of the speaker, such as type, price, and sound quality. Therefore, we provide detailed information below to help you find the perfect pair of speakers for your needs.
Here are some of the most popular types of speakers:
Tower speakers: These are larger floor-standing speakers. They are a fantastic alternative for medium- to large-sized rooms and provide superior bass response than bookshelf speakers.
Soundbars: These are long, slim speakers that fit beneath televisions. They are an excellent alternative for folks who wish to enhance the sound on their TV without purchasing a full speaker setup.
Subwoofers: These speakers were created to reproduce low-frequency sounds, including bass. They are frequently used with other speakers to enhance the overall sound quality.
Stereo speakers: The loudspeaker is the most popular speaker type for home stereo systems. Stereo speakers come in two versions, 2-way and 3-way, to deliver high-quality sound. When used with two or more speaker units, these are used.
Here are some specialized types you should know:
Bluetooth Speakers: Portable speakers that connect wirelessly to devices.
Wi-Fi Speakers: Like Bluetooth speakers they often offer higher quality and are intended for in-home use as part of a network.
Computer Speakers: Specifically designed for computers, often smaller and less potent than other types.
Car Speakers: Designed for the acoustic environment of a car, usually installed in the doors or rear deck.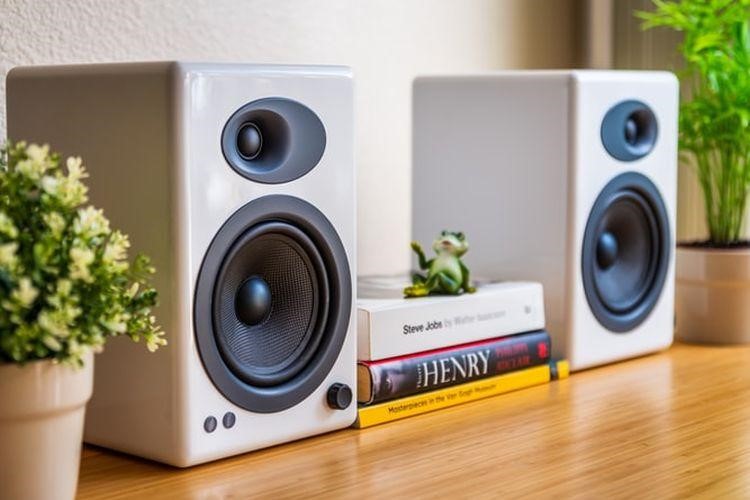 Home speaker sizes: There are many types of home speakers to choose from, so you can pick one that's the right size for you. Bookshelf speakers typically range from about 6 to 12 inches. Floorstanding speakers are much taller, reaching up to 4 feet, and are perfect for bigger rooms.
They provide a rich sound across all frequencies. Flush mount in-wall and in-ceiling speakers are usually 6 to 10 inches in diameter, giving a tidy appearance and saving space. Center channel speakers for home theaters are typically 18 to 36 inches wide. Subwoofers can vary significantly, ranging from compact models under a foot wide to large units several feet across.
Car speaker sizes are diverse and specifically designed to fit various locations within a vehicle. The most common sizes range from 3.5-inch speakers to more prominent 6×9-inch speakers. Other popular sizes include 4-inch, 5-inch, and 6.5-inch speakers, which are versatile and can be installed in both doors and rear decks. Some car audio enthusiasts có thể custom installations with even larger sizes like 8-inch or 10-inch speakers.
Price
When choosing to buy speakers, you will continue to consider the price. It is usually affected by material, brand, quality, and marketing strategies. Famous big brands, such as JBL, Sony, etc., have higher costs.
Here we provide you with a detailed table of prices for some famous brands to help you make a better decision.
| | | |
| --- | --- | --- |
| Type of Speaker | Price Range | Use |
| Traditional loudspeakers | $100 – $10,000 | Home audio, home theater, professional audio |
| In-wall/ceiling speakers | $50 – $500 | Home audio, home theater |
| Soundbars | $100 – $1,000 | Home theater, TV audio |
| Subwoofers | $100 – $1,000 | Home theater, bass enhancement |
| Portable Bluetooth speakers | $20 – $500 | Personal listening, travel, parties |
| Smart speakers | $50 – $300 | Voice control, music streaming, smart home control |
Check sound quality
To find and buy suitable speakers, paying attention to sound quality should be the top priority. Sound must be clear and detailed, without harshness or distortion. Besides, the sound must have good depth, with a clear separation between different instruments and vocals. Additionally, you should look at reviews of speakers whose sound should have an excellent tonal range, from deep bass to clear highs. The sound must be balanced, with no frequency range dominating the others. This depends on many of the following specifications:
This is an important parameter when buying speakers to upgrade sound quality. The resistance of a speaker's voice coil is known as its impedance. It is typically between 4 and 8 ohms when measured in ohms. The speaker's impedance is crucial because it affects how well the amplifier can be driven and how much power the speaker can handle.
You should be aware that the amplifier and speaker impedances must be compatible. The amplifier may overheat or suffer other harm if the speaker impedance is too low. The speaker might not deliver the desired sound volume if its impedance is too high.
The ability of a speaker to reproduce sound at various frequencies is measured by its frequency response. It is commonly displayed as a graph with the frequency on the x-axis and the sound pressure level (SPL) on the y-axis. It is measured in hertz (Hz).
The sound quality of a speaker can be impacted by its frequency response. Poor frequency response in a speaker can result in harshness. Clear and balanced sound can be heard from a speaker with a decent frequency response.
A speaker with a flat frequency response will accurately reproduce all sound frequencies. However, the frequency response of the majority of speakers is not flat. This is due to imperfectly constructed speaker parts such as the woofer, tweeter, and crossover.
relates to how loud a speaker can produce audio per watt of power and is expressed in decibels/watt. The higher the sensitivity, the speaker requires less ability to provide a high volume.
Connectivity
When buying a speaker, it is essential to consider the connectivity options that are suitable for you.
Bluetooth: Bluetooth is a wireless connection connecting your speaker to your phone, computer, or other Bluetooth-enabled device. This is the most common connectivity option for speakers, as it is convenient and easy to use.
Wi-Fi: Wi-Fi is another wireless connection option that allows you to connect your speaker to your home network.
3.5mm AUX input: A 3.5mm AUX input is a wired connection that allows you to connect your speaker to your phone, computer, or other devices with a 3.5mm audio jack.
Speaker lifespan when purchasing a speaker may vary depending on speaker quality, usage, and speaker care. In general, speakers can last for many years if properly cared for. In addition, you should choose a speaker with good waterproof technology and a long-lasting battery to be able to use it for a long time and not be damaged over time.
Special Features
In addition to the essential factors that cannot be ignored when buying speakers as above, you can consider adding the following new features that use more modern audio technologies:
The Bass Boost option records a speaker's low-frequency tones. This feature allows you to enhance the low-frequency sounds in your audio, making the bass more prominent. Listening to music with a lot of bass, like hip-hop or electronic music, can be helpful.
While the bass is powerful, it can sometimes overshadow the mids and highs if cranked up too much. You should adjust accordingly is the best. If you are a bass lover, you should pay attention to this function when buying speakers. However, the price will be higher than a speaker with less function.
You can use the speaker to make phone calls and manage smart home devices. This can be a practical method to use your speaker without connecting it to another device.
You can use speakers with this feature to make conference calls, give simple voice commands, or communicate with voice assistants like Alexa or Google Assistant. The built-in microphone is clear and receives voice instructions up to 10 feet away.
However, in noisy environments, the microphone's performance begins to suffer. Usually, high-end speakers with great sound quality and higher prices will have this feature. If you are looking for a speaker with a microphone feature, it will be very convenient for you to use.
The display is a feature that allows you to see the speaker's status, such as the volume level, the current song playing, or the time. This can be useful for monitoring your speaker settings and controlling the speaker without using physical buttons when adjusting volume or other speaker function options. This function is commonly found in smart speakers, and this feature may consume additional power of the speaker.
If you like to use the screen to adjust the music, this is an indispensable function when buying speakers.
How to choose the right speakers?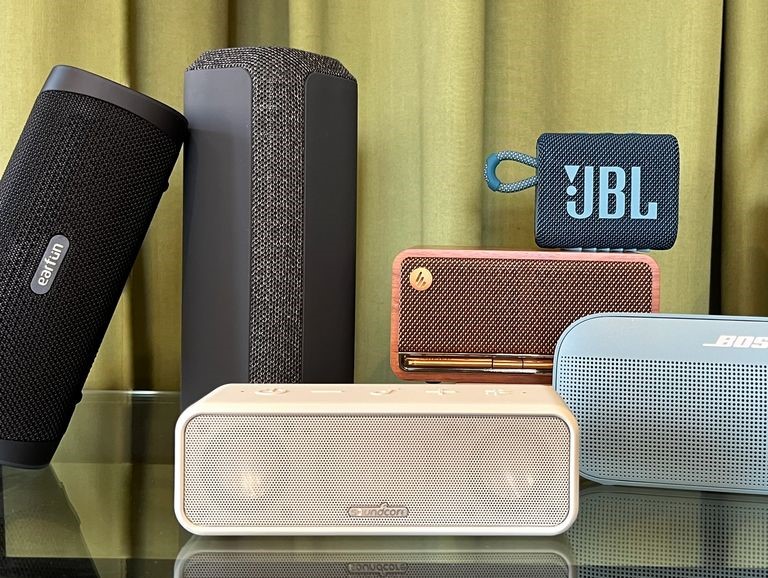 The following will show you detailed instructions on how to choose the most suitable Bluetooth and car speaker
Most important when buying new Bluetooth speakers:
One of the essential things you need to consider when buying a Bluetooth speaker is the version of. Bluetooth technogoly the speaker uses. The latest product lines feature the latest technology to help you take advantage of all the features and easily connect at long distances.
Types of Bluetooth speakers: A portable speaker is a good option if you are looking for a speaker you can easily carry around. There are many types of Bluetooth speakers, such as Portable speakers, wireless speakers, wifi speakers, for you to choose from
Whether buying a Bluetooth speaker or any type of speaker, sound quality is the first thing you should care about. Depending on your preferences and needs, you can choose the type of speaker that fits your budget. A good speaker will have a good balance of bass and treble so that the sound is not shrill or too harsh. Also, good speakers will have good stereo separation, allowing you to hear different instruments and vocals from other places.
Car speaker buying guide
Most important when buying new car speakers:
You should pay attention to the type of car speakers. There are three options for upgrading your car's sound system: Micro amplifiers, components, full-range (coaxial) speakers.
When choosing car speakers, it is essential to consider the size of the car, the type of speaker, and the budget. Besides, choosing the right size is very important for your car. You should select speakers based on the size of your car. I mentioned many speaker sizes, such as 4-inch, 5-inch, and 6.5-inch or 6×9-inch speakers.
Sound quality: To consider the sound quality of a speaker, you need to look at the speaker's parameters, such as the range of frequencies that the speaker can reproduce. A good speaker will have a frequency response covering the audible range from 20 Hz to 20 kHz. These are the low and high frequencies of the sound spectrum. A good speaker will have a good balance of bass and treble. Besides, sensitivity is a measure of how loud the speaker can get. A higher sensitivity means that the speaker can get louder with less power. Delivers a great audio experience.
You should choose famous brands to get high-quality speakers with a good warranty when buying speakers. Below are some typical famous brands in the audio world, along with their key features, ratings, and price ranges:
| | | | |
| --- | --- | --- | --- |
| Brand | Key Features | Rating | Price Range |
| Bose | High-quality sound and portable wireless connectivity | 4.5 | $100 – $800 |
| Sonos | Multi-room audio, voice assistant support, Wi-Fi connectivity | 4.7 | $180 – $1000 |
| Sony | Good bass, long battery life, portable | 4.3 | $30 – $500 |
| Anker | Budget-friendly, decent sound quality, portable | 4.2 | $30 – $150 |
| JBL | Durability, waterproof, good battery life | 4.4 | $50 – $500 |
| Marshall | Vintage design, powerful sound, multi-room capabilities | 4.6 | $100 – $800 |
Compare the basic differences for types of speakers
There will be differences between different types of speakers and their advantages and disadvantages. To be able to decide which type of speaker is right for you, you can compare the basic differences between the types of speakers below:
Soundbars and speakers are different based on price, sound quality, convenience and space needs, compatibility with various devices,.. The price of these two speakers depends on the model you choose. Usually, soundbars will have a lower price segment than when you invest in a traditional audio speaker system. The soundbar is also easier, especially for carrying or moving the speaker from one location to another. Traditional speakers will have better surround sound and bass in terms of sound quality. However, some expensive soundbars come with cutting-edge technologies like Dolby Atmos and may mimic surround sound to improve the audio quality.
Regarding other criteria, such as Bluetooth connectivity or speaker durability, the individual sound technology of each speaker depends on which model you choose.
A soundbar's price may vary significantly based on its features and capabilities. If you are looking for a speaker system that delivers top-notch sound quality and has a wide range, like a theater, .. the traditional speaker option is the best. And if you are prioritizing speakers that use many new technologies, such as voice support,.. for just enough space for the family or connecting to TV, the soundbar is a great choice.
Subwoofers and speakers are essential parts of an audio system but serve different purposes. Subwoofers are designed to reproduce low-frequency sounds, also known as bass, while speakers are designed to reproduce a broader range of frequencies, including mids and highs.
Subwoofer size and output power may vary. A built-in amplifier is a feature that specific subwoofers have while others do not. These two types can be classified as passive or active subwoofers. The great thing about active subwoofers is that the load on the main amplifier is greatly reduced because the sub has its power source. Subwoofers typically take up more space than subwoofers, so keep that in mind if you only have a little room for your system.
About choosing which type to use. It depends on your needs and preferences. If you want to experience deep, powerful bass, a subwoofer is a must. However, a single speaker may be enough if you don't care about bass and want a clear, balanced sound.
What are tips for speaker maintenance?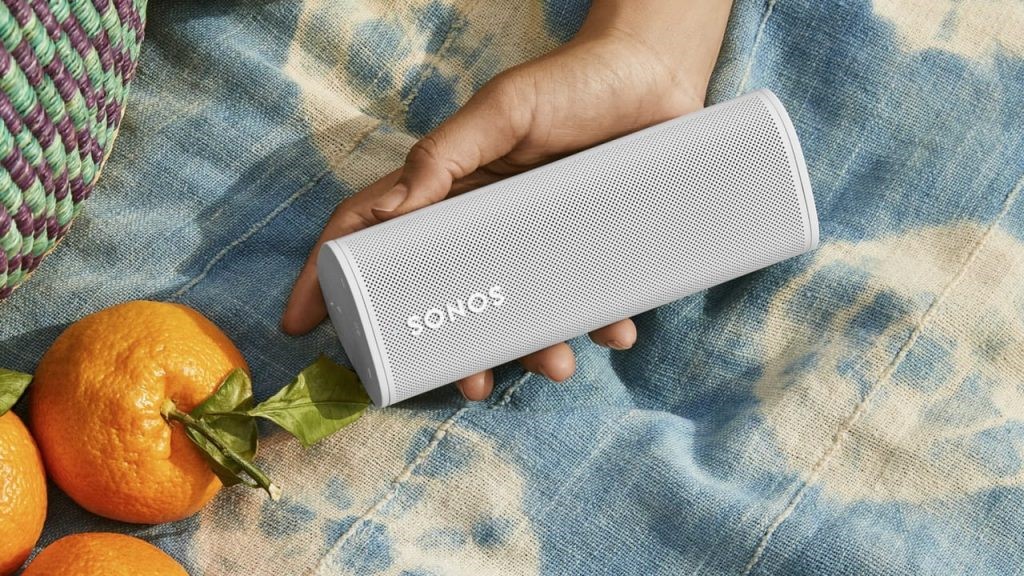 Maintaining your speakers is important so they can last a long time while maintaining good audio performance. You should first read the user manual to know the maintenance tools you purchase. It is essential that the location where you place the speaker should not be a place that is susceptible to moisture, be protected from sunlight, and not be susceptible to impact. This helps you last longer.
Besides, you should keep them dust-free. Dust can accumulate on cones and cones, reducing sound quality and causing damage. To clean the speaker, use a soft, dry cloth to wipe off dust.
Where should you buy speaker?
There are many options for you to choose new speakers. Below are some of our tips when you shop offline or online to choose the most suitable product.
Offline
Consider the size of the room where you'll be using the speakers. If you have a small room, you don't need large speakers. Smaller speakers will be less overpowering and will still provide good sound quality.
Think about the type of music you'll be listening to. If you hear a lot of bass-heavy music, you'll need speakers that can reproduce those frequencies well.
Consider your budget. Speakers can range in price from a few hundred dollars to several thousand dollars. Set a budget before you start shopping so that you spend your money wisely.
One advantage is that when buying speakers at the store, you can experience the sound directly and choose your favorite product.
Online
Buying online is more risky than buying offline. You should refer to the following factors before purchasing to choose a suitable product:
Product information: You need to carefully learn information about the product, including technical specifications, features, price,… You can refer to information from the manufacturer's website, articles reviews, customer reviews,…
The store's reputation: You should buy from reputable, branded stores. You should also check customer reviews and feedback before making a purchase.
Warranty and return policy: You need to carefully read the store's warranty and return policy before purchasing. This will help you feel more secure when shopping online.
Payment method: You should choose a payment method that is safe and convenient for you. Some popular payment methods when purchasing online are payment on delivery, payment via credit card, payment via e-wallet,…
Check prices from reputable sales platforms like Amazon to buy at the most reasonable price.
Conclusion
When buying speakers you should consider your finances and preferences. When choosing speakers, you should consider the size of your space, the type of music you listen to, and the features you want. The above article on speaker buying guide will be useful to you if you want to buy a speaker. To choose the most suitable speaker, you should carefully consider the above factors before deciding to buy.