Speakers are an essential part of any home entertainment system. They provide the sound that brings your movies, music, and games to life. But with so many different brands and models on the market, it can take time to figure out where to start.
So, in this article, we'll look at the top 12 speaker brands and discuss what makes them unique.
1. Bose
Bose is one of the top speaker brands that was founded in 1964. Over the years, The company has established its position in the field of audio technology as well as the consumer.
Bose speakers are designed modernly, providing a superior, vibrant sound experience. They also feature outstanding modern features such as a virtual assistant, Bluetooth connection, and Wi-Fi. So, whether you are cooking or cleaning, you can ask for support from a virtual assistant or connect to wifi, and you will not worry about data loss anymore. It brings convenience to your music experience. However, it also has a high range of prices compared to other brands. 
Some of Bose's most popular product lines include Bose SoundLink Revolve+ II, Bose Portable Smart Speaker, Bose Home Speaker 500, and more.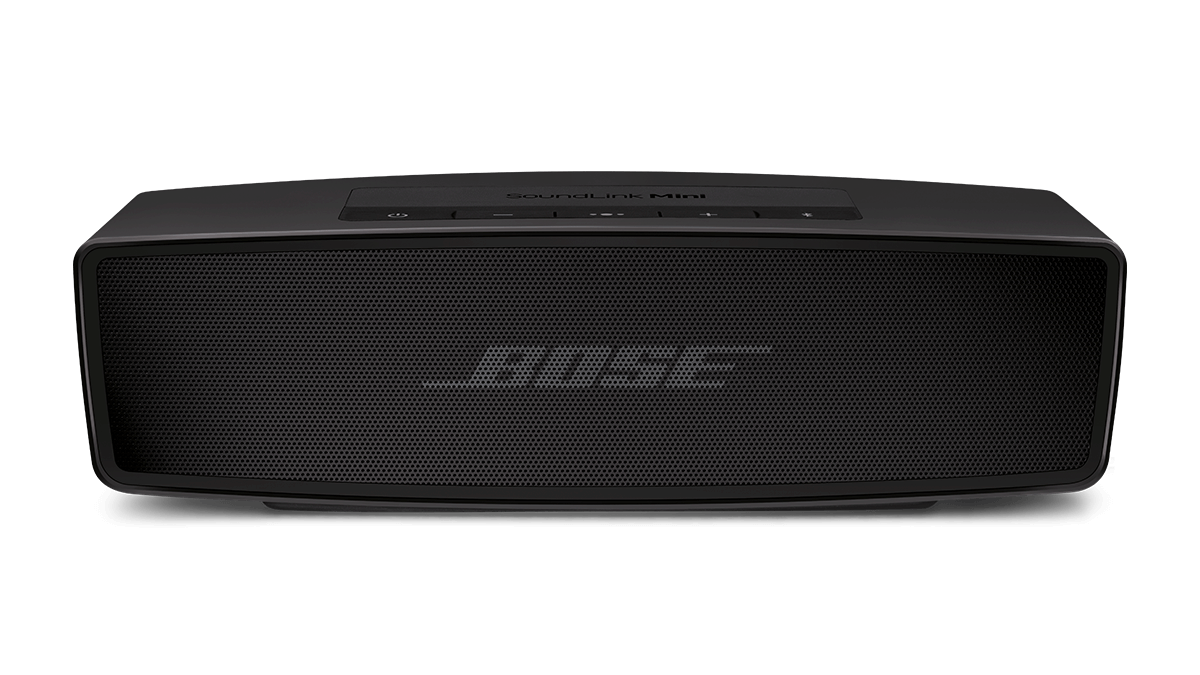 2. JBL
JBL is a brand founded in 1946, providing innovative speakers, giving users the perfect audio experience.
When it comes to the JBL speakers, people will be impressed by its performance. Besides, despite the powerful performance, JBL's battery can last longer than other brands, so you won't need to worry about running out of battery while playing music.
Another outstanding feature, suitable for those who enjoy music at the pool or beach, is its waterproof ability, thanks to its design. Some notable product lines of JBL include JBL Flip 5, JBL Charge 4, and JBL Charge 5.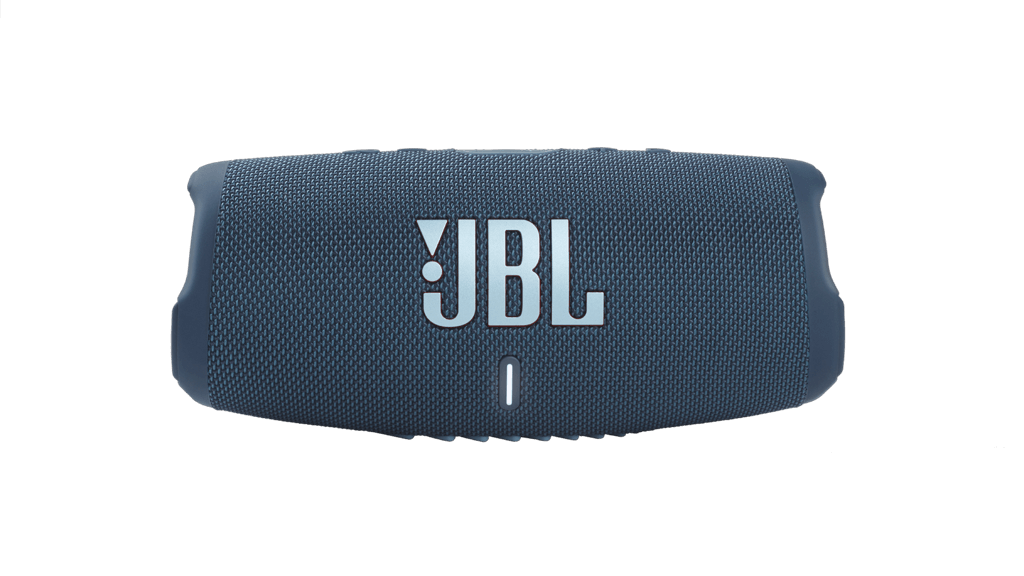 3. Bowers & Wilkins
Bowers & Wilkins is a famous company in the UK that has been around for 50 years. They often offer high-end products that use high-quality materials. As a result, their prices are higher than other brands.
The highlight of this brand is its speaker lines, which create high-quality bass and midrange sounds with less vibration. This brings fidelity to the sound when listening. Therefore, car manufacturers such as BMW, Maserati, and McLaren have partnered with them to bring consumers great sound-quality cars.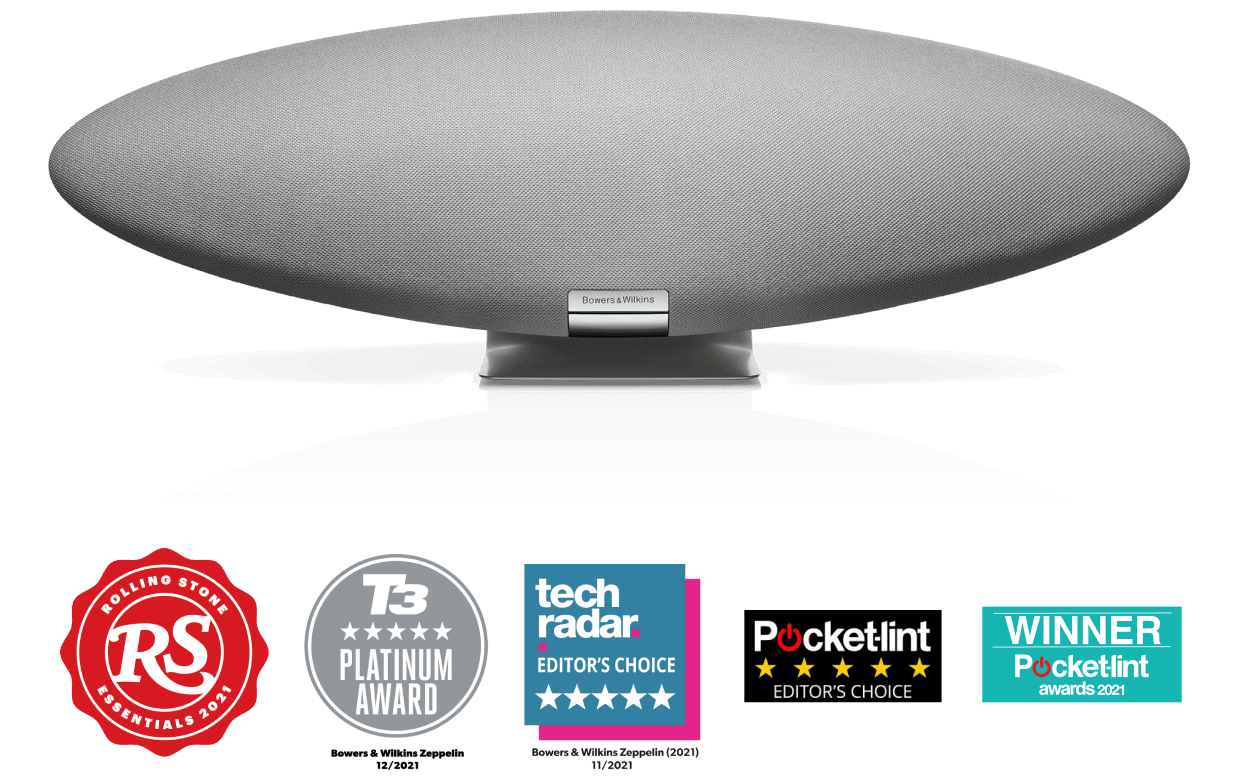 4. Anker
Anker is a young brand that offers products at affordable prices with good sound quality.
The highlight of this brand is that it provides quality products without being too expensive compared to other high-end brands like Bose or JBL. As a result, these products may have few advanced features.
One of Anker's most outstanding product lines is the Soundcore Motion X600. It is dust and water-resistant, offering a pretty good audio experience for a reasonable price.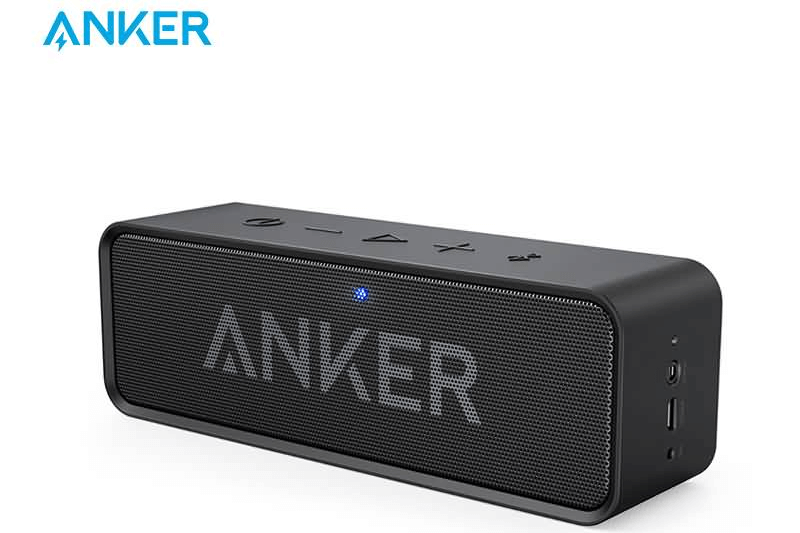 Read more: Sonos Speaker Review
5. Pioneer
Pioneer, a Japanese company established in 1919, has consistently aimed to produce sound quality that differentiates it from the competition.
The product lines will have unique features that distinguish them from others, such as Dolby digital audio. However, if you want variety in style when buying a speaker, you may need something other than Pioneer.
The Pioneer DJ DM-40 is a popular choice among the company's product lines due to its excellent sound quality and reasonable price.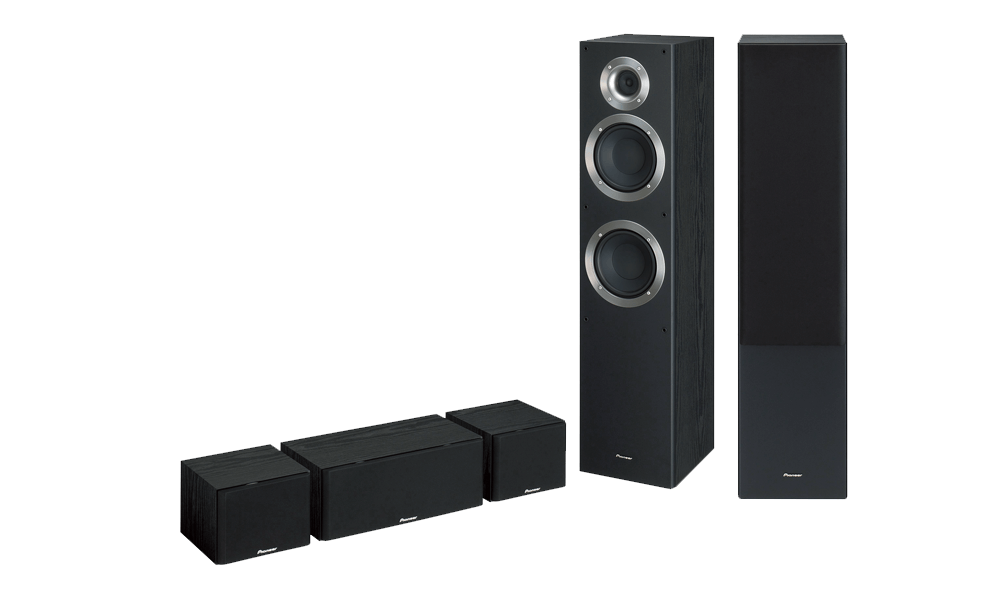 6. Klipsch
Klipsch is a famous American brand founded in 1946. Over the years, they have consistently produced quality products that meet customers' needs. In upgrading, they have continuously improved four attributes: high efficiency, maximum dynamic range, flat frequency response, and dispersion control.
The bronze color of their drivers gives Klipsch an eye-catching, classic exterior design that other brands easily understand. In terms of sound playability, this brand is second to none with bass reproduction, high-frequency operation, and less distortion, providing an immersive audio experience.
Some outstanding product lines you can refer to include the R-34C, R-50M, and more.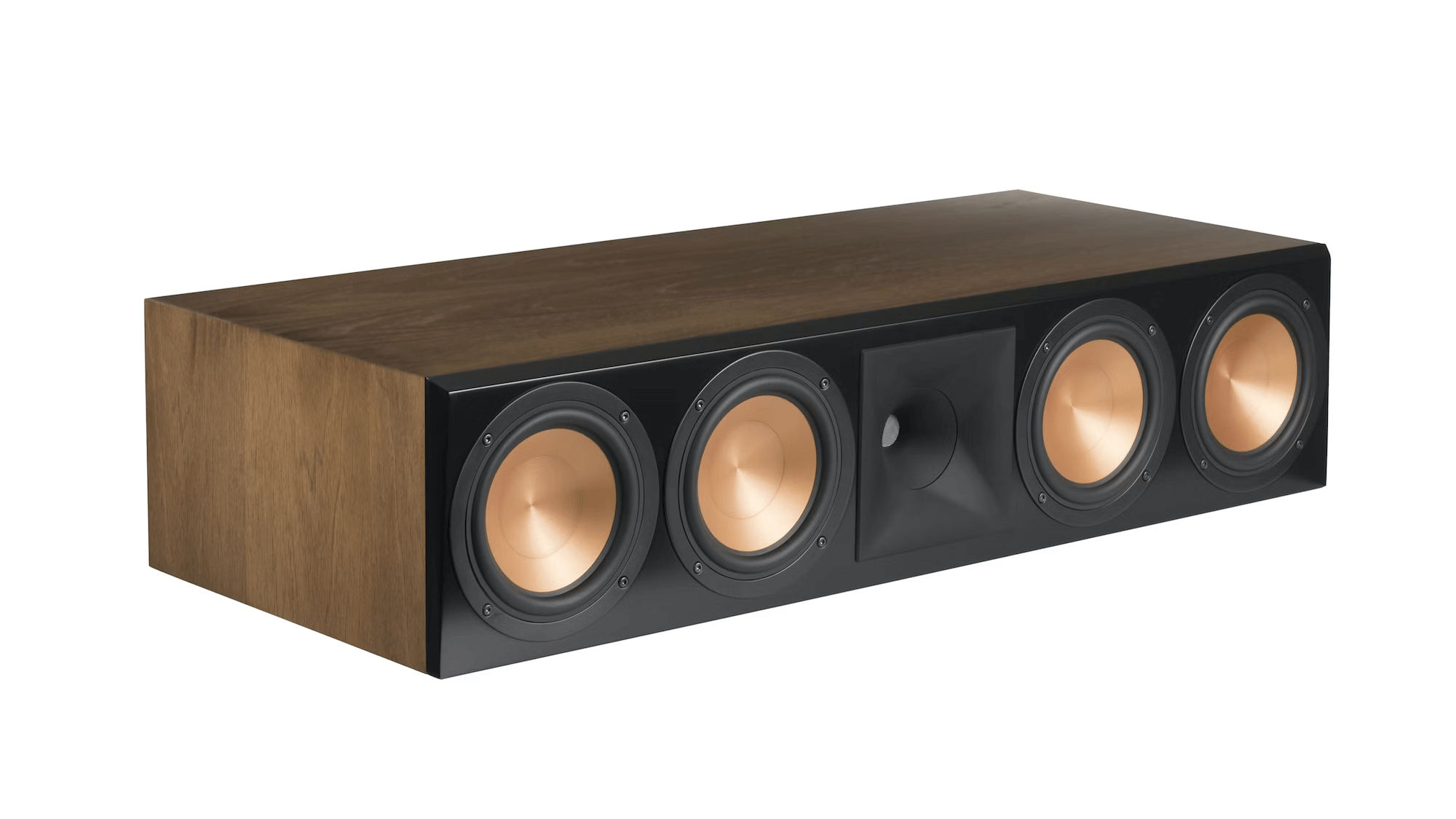 7. Sennheiser
Sennheiser is a longstanding brand of audio equipment in Germany. The products of this brand are used mainly by musicians, sound engineers, and other professionals.
Additionally, this brand uses high-quality materials and components in its speaker products, which results in a clear, detailed, and immersive sound experience. This is why many people use Sennheiser products to play and listen to music.
They also offer a wide range of products to choose from, so not only can professional musicians use them, but you can also use them.
You can refer to outstanding product lines, such as Sennheiser AMBEO Soundbar or Sennheiser Intelligent Speaker.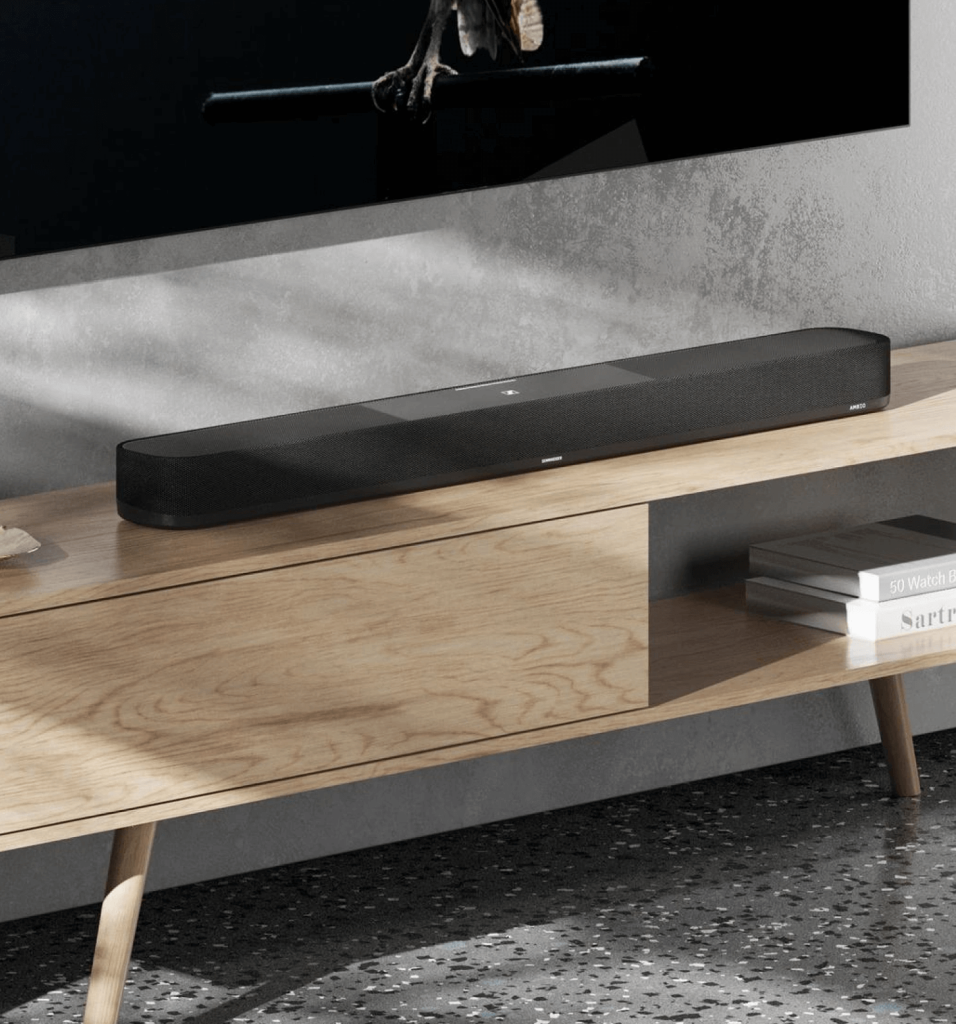 8. Rockville
Rockville speakers stand out with beautiful designs from the US. They offer a wide range of speakers at affordable prices.
One of the highlights that many people love about this brand is power handling. Typically, Rockville speaker lines operate with peak power from 600 to 2000 watts. If you are a party organizer who likes an excellent sound experience, this option is to buy. You can refer to its outstanding product lines, such as Rockville BPA15 15", Rockville RPG8BT V2 8″, Rockville RPG122K, and more.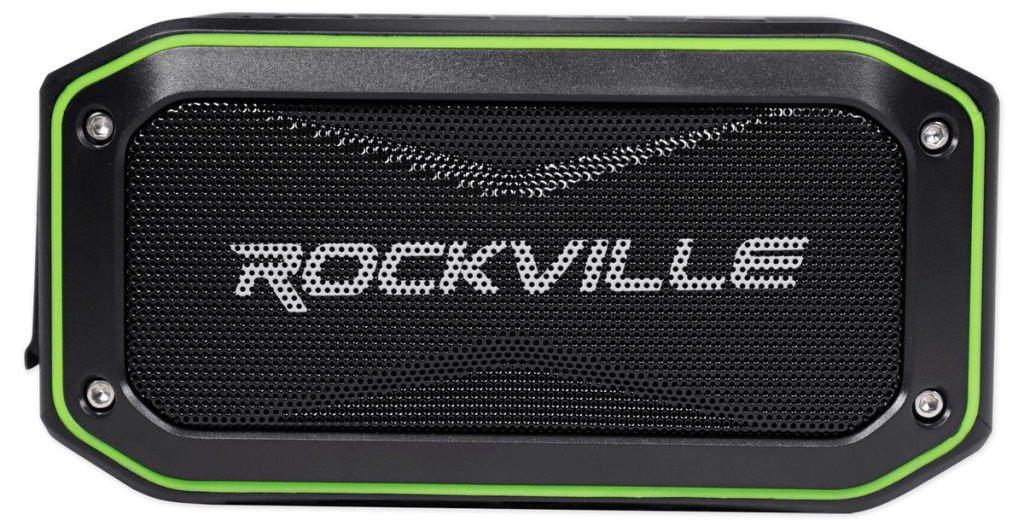 9. Pyle
Pyle is an American brand that was founded in 1960. Many people choose them because of their high-quality products at affordable prices.
Pyle's speakers usually are durable because the company uses high-quality materials such as stainless steel or wood veneer to produce quality products. This durability is enough to withstand harsh weather, so you can use them outdoors without worrying about damage.
Some outstanding product lines of Pyle include the Pyle Wireless Portable Bluetooth Boombox Speaker and the Pyle PPHP844B Portable Bluetooth Speaker.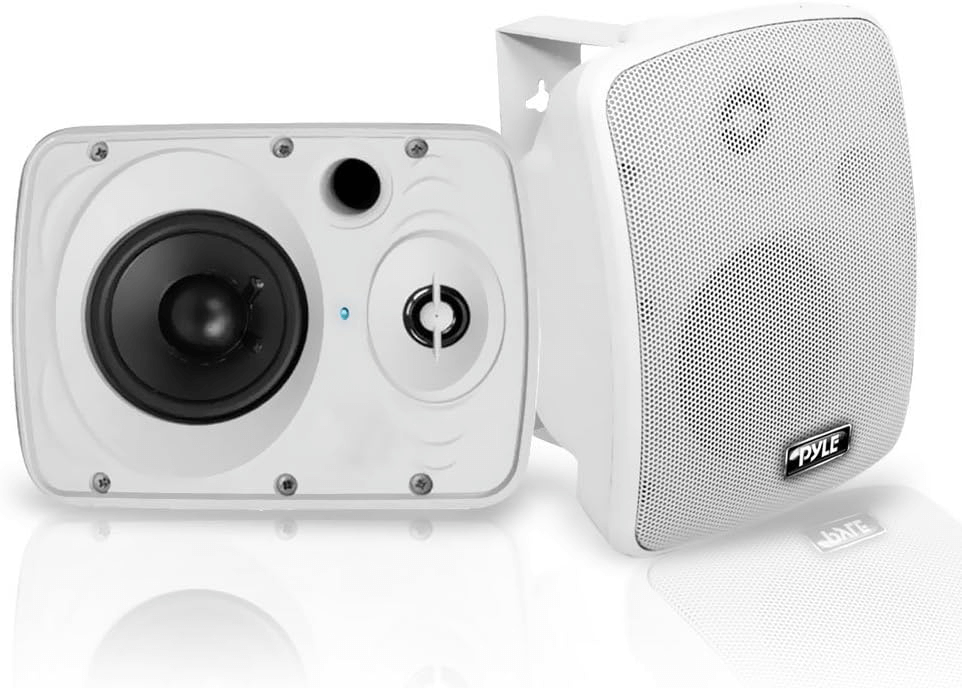 Read more: Muzen Speaker Review
10. Sony
Sony is one of the top speaker brands in the world, and it comes from a Japanese electronics company. The company has been around for over 100 years, and they have a long history of producing high-quality speaker products.
One of the highlights of Sony speakers is their long battery life. Some models can last for hours on a single charge. This means you can comfortably enjoy the party without worrying about running out of battery.
In addition, Sony speakers are known for their excellent sound quality. They produce clear, crisp sounds with deep bass and clear treble. This makes them perfect for listening to all types of music, from pop to classical. Outstanding product lines such as SRS-XB43, SRS-RA3000, or HT-A7000 can be mentioned.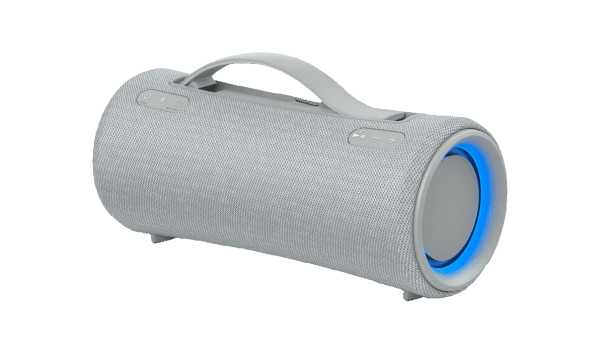 11. Marshall
Another well-known company that produces high-quality speakers you can consider is Marshall. This is a British company that has been around for over 50 years.
The first impression of the speaker lines of this company is the eye-catching classic design which can be used to decorate your home further. In addition, they also update more features to support your listening experience, such as designing additional inputs. You can easily connect them to other devices like CD players or turntables. Some product lines you can refer to are Marshall Stanmore II, Woburn II, and Acton III.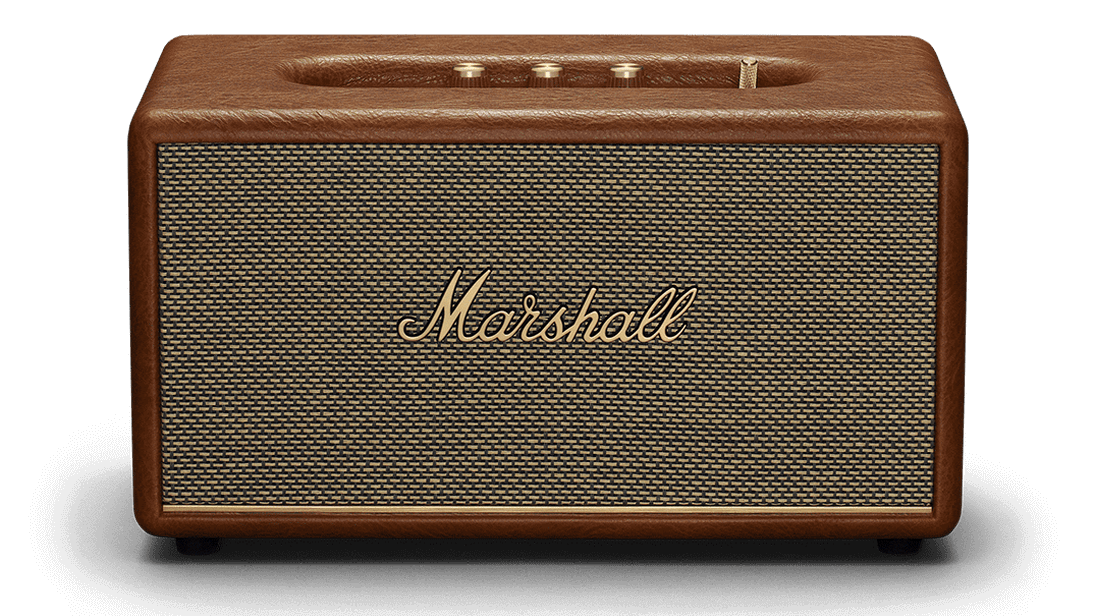 12. Harman Kardon
Harman Kardon is an excellent option if you are looking for a high-quality speaker with great sound and a luxurious design. This is an American company with over 60 years in the audio industry.
Harman Kardon speakers are known for their excellent sound quality, with clear, crisp sound. They also produce deep bass and clear treble, perfect for listening to all types of music. Additionally, many people love their luxurious finishes. They can choose from various finishes, including wood, metal, and leather. This makes them a great addition to any home or office.
The brand's famous products include the Harman Kardon Citation 300, the Harman Kardon Aura Studio 3, and the SoundSticks 4.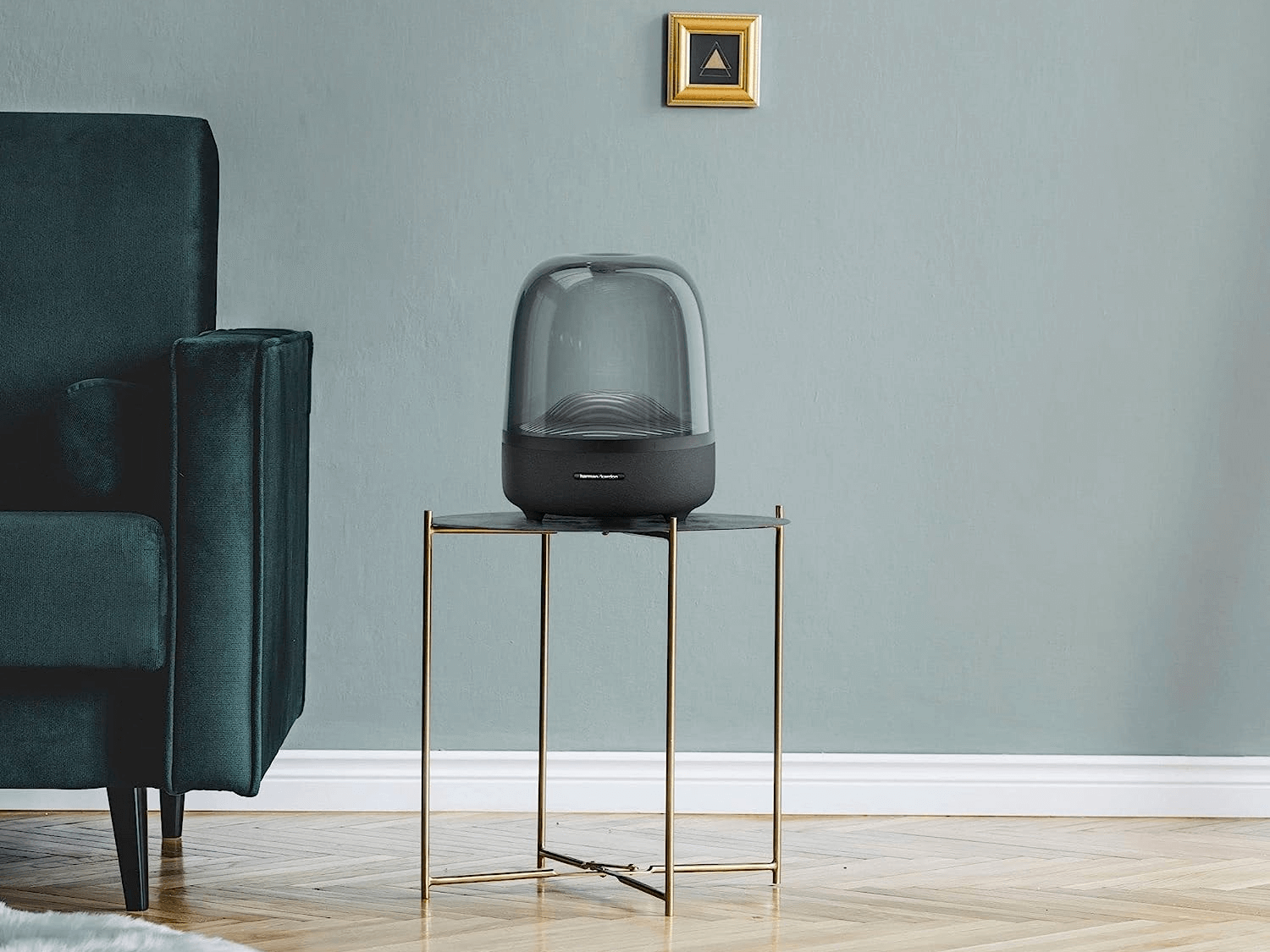 Read more: Types Of Speakers
What To Consider When Choosing A Speaker Brand?
When choosing a speaker brand, there are a few key factors to consider. Sound quality, brand reputation, and design are all essential factors that can help you narrow your choices.
Sound quality
Sound quality is the most crucial factor to consider when choosing a speaker brand. After all, the point of buying speakers is to enjoy your favorite music and movies with great sound.
There are a few things to look for when evaluating sound quality. First, consider the frequency response of the speakers. This is the range of full. You'll want to consider the speakers' sound signature. Some speaker frequencies that the speakers can reproduce. A broader frequency response means the speakers can reproduce a more comprehensive range of sounds, from deep bass to high-pitched treble.
Another factor to consider is the speaker's sensitivity. A higher sensitivity means the speakers will be louder when you set lower volumes. Finally, some have a warm, mellow sound, while others have a bright, crisp sound.
Brand Reputation
Another essential factor to consider when choosing a speaker brand is brand reputation. A good brand reputation means the brand will likely make high-quality speakers.
You can follow the customer's review on the internet or e-commerce platform to make a better decision. Moreover, the brand will likely offer good customer service if you need help with your speakers.
Design
You'll want to consider the speakers' design. This is a matter of personal preference, but some factors to consider are the speakers' size, shape, and color.
For example, if you plan to use the speakers in a small space, you should choose compact speakers. If you want to enjoy outdoor activities, the prominent speakers suit you.
Read more: What Size Speakers Are In My Car?
Conclusion
So, what's the best speaker brand? It depends on your individual needs and preferences. But if you're looking for a high-quality speaker with a good reputation, any brands we've mentioned would be a great choice.
What is the highest quality sound for music?

WAV and AIFF files represent the highest quality possible in the audio world. They are the files for any mixing or mastering engineer looking to retain the highest quality possible.

How much does a good-quality speaker cost?

There is no universal answer. If you are in an average-sized room listening to music for entertainment, your best price will be in the $300-$1,200 range.

Which speaker gives more sound?

Generally, larger speakers tend to have louder sounds than smaller ones since they can move more air due to their larger size. Higher wattage ratings will also increase sound pressure levels (SPL).