Are you looking for a straightforward solution on how to connect Bose speaker to iPhone? This article will provide a step-by-step guide, ensuring an easy experience. Enhancing your audio experience in no time and enjoying your favorite tunes. Let's get started!
How To Connect Bose Speaker To Iphone?
Several methods are available to establish the connection between a Bose speaker and an Iphone. You can use a Bluetooth connection, a NFC connection, or some dedicated apps. You learn how to use these methods quickly.
Method 1: Connect Bose speaker to Iphone with bluetooth
One popular method is through Bluetooth connectivity. To create a connection via Bluetooth, follow these five simple steps:
Step 1: Activate the speaker.
First, ensure your Bose product is powered on and ready to connect. This may involve pressing the power button or flipping a switch, depending on the model of your product. Once activated, it will be ready to pair with an iPhone.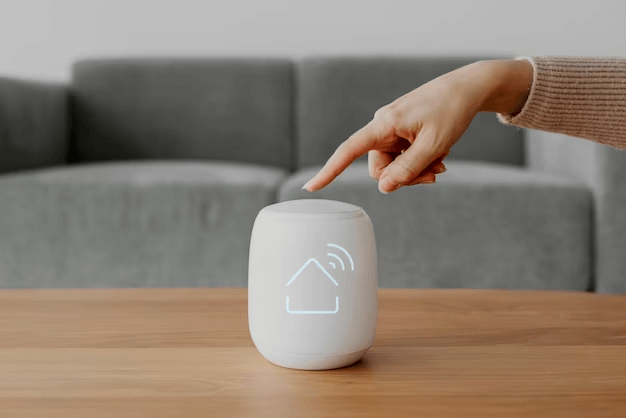 Step 2: Turn on Bluetooth on the speaker.
Locate the Bluetooth button or switch on your product. This button is usually identified with the Bluetooth symbol. You can activate its Bluetooth functionality by pressing it or flipping the switch. This allows it to be discoverable by other devices.
Step 3: Turn on iPhone's Bluetooth.
Unlock your iPhone and access the Settings menu. Look for the Bluetooth option and tap on it to enter the Bluetooth settings. Toggle the Bluetooth switch to the "On" position, enabling your iPhone's Bluetooth functionality.
Step 4: Search for the speaker.
With Bluetooth enabled on your iPhone, it's time to search for your product. A list of available devices will be displayed within your iPhone's Bluetooth settings. Look for the name or model number that corresponds to your product.
It may appear as "Bose Speaker" or include the specific model name. If you don't see it in the list, ensure it's within range and Bluetooth is turned on.
Step 5: Connect your iPhone to the speaker.
Once you've located your speaker in the list of available devices, tap on it to initiate the connection. Your iPhone will attempt to establish a Bluetooth connection with it.
A pairing code may be displayed on your iPhone's screen during this process. You may need to enter or confirm the code on the speaker. Once the connection is established, you should see a confirmation message on your iPhone's screen indicating that it is connected to the speaker.
Following these five straightforward steps, you can connect your product to your iPhone.
Method 2: Connect Bose speaker to Iphone with NFC
Using NFC to connect your speaker and iPhone provides a hassle-free wireless connection. However, you need to find out what NFC is first.
What is NFC?
NFC (Near Field Communication) is a technology that allows two devices to establish a connection by bringing them close together. It enables seamless communication and data transfer between compatible devices.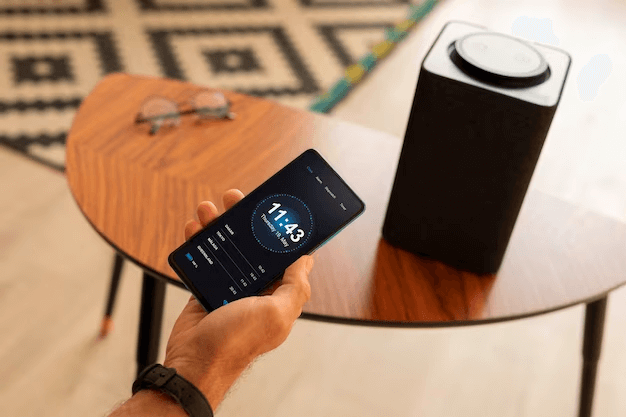 When it comes to how to connect a Bose speaker to iPhone using NFC, follow these three steps:
Step 1: Turn on the speaker
Start by ensuring your Bose product is powered on and ready to establish an NFC connection. Depending on your specific model, this involves pressing the power button or flipping a switch. Once turned on, it will be prepared to pair with your iPhone using NFC.
Step 2: Open the NFC reader on iPhone
The method to activate the NFC reader may vary depending on your iPhone model. Swipe down from the top right corner for iPhones with Face ID to access the Control Center.
Swipe up from the bottom of the screen for iPhones with a home button. Look for the NFC reader icon, represented by a group of circles. Tap on the icon to open the NFC reader on your phone.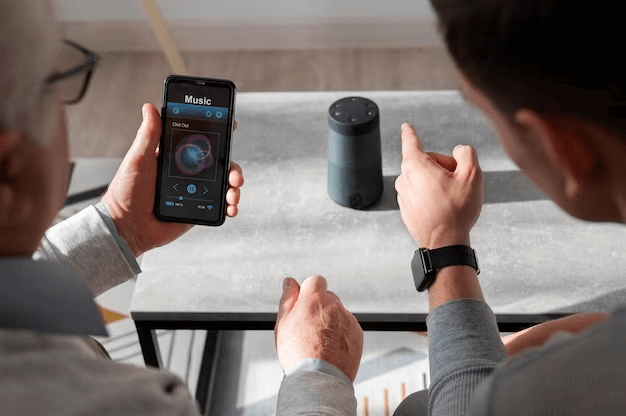 Step 3: Place iPhone on the brand logo
With the NFC reader open, you can put your phone on the brand logo or the designated NFC area of the speaker. You need to ensure that the back of your iPhone is close to the NFC area. The NFC technology will establish the connection between the devices automatically.
You can enjoy high-quality audio through your Bose product with just a tap. NFC technology simplifies the pairing process, eliminating the need for complex configurations. Elevate your audio experience with this convenient and user-friendly connection option.
Read more: How To Connect Bose Speaker To Tv
Method 3: Connect Bose speaker to Iphone by using app
Connecting your speaker to an iPhone through dedicated apps offers enhanced control and functionality. Here are the steps to connect your Bose product to an iPhone using apps.
Step 1: Install the app
You can begin by installing the official Bose app from the App Store on your iPhone. This app is designed to work with Bose products and provides additional features and customization options. Then, open the Bose app on your Iphone. You may need to sign in or create an account if prompted.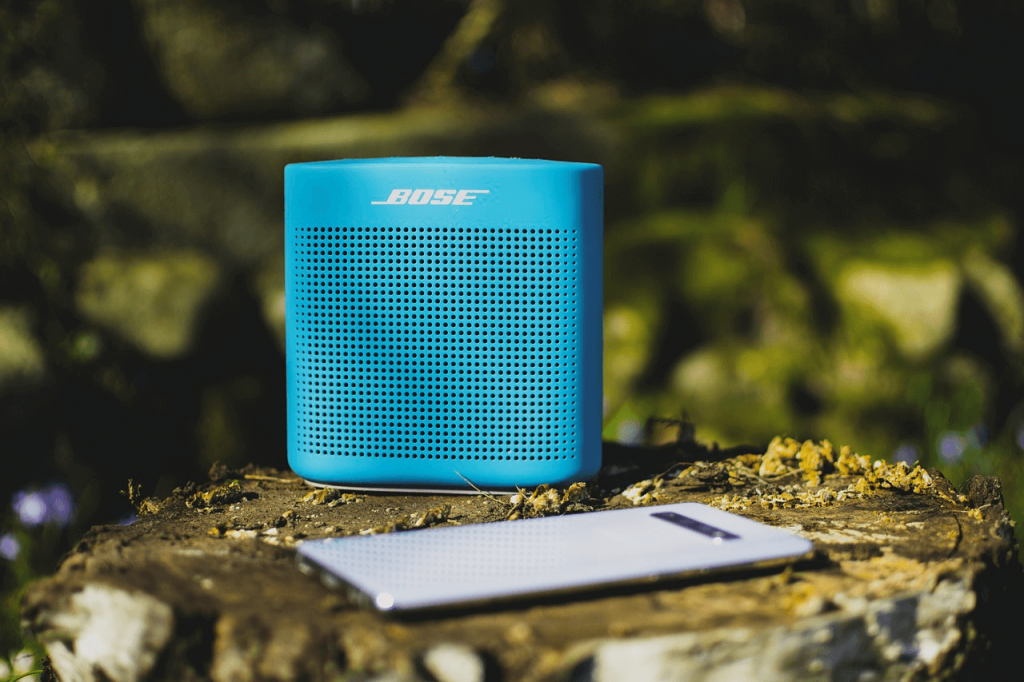 Step 2: Turn on the speaker
Make sure that your device is powered on and ready to connect. You should follow the manufacturer's instructions to turn on the product and put it in pairing mode if necessary.
Step 3: Enable Bluetooth and location permission
Grant the necessary permissions for the Bose app to access your iPhone's Bluetooth and location services. These permissions allow the app to detect and connect to your Bose product.
Step 4: Connect to the speaker
Within the Bose app, navigate to the settings or device section. You can look for the option to connect a new speaker or add a device. Follow the on-screen instructions to search for and connect to your speaker.
The app will guide you through the pairing process, and once connected, you can start enjoying the features and controls offered by the app.
With the app, you can adjust settings, manage playlists, and even control multiple speakers all at once. Moreover, some other apps may offer features like voice commands, personalized presets, and access to streaming services.
Read more: How To Connect Sony Speaker To Iphone?
How To Fix Connection Problems For Bose Speakers?
Encountering connection problems with your Bose product can be frustrating, but there are steps you can take to resolve the issue. First, ensure that Bluetooth is enabled on your device and that both the speaker and your device are within range. If it doesn't work, you can restart the speaker or perform a reset on both devices.
If you're using an app, try clearing or reinstalling the cache. You should check for interference from nearby devices that may disrupt the Bluetooth signal. If all else fails, contact Bose support for further assistance or arrange a repair.
Conclusions
Connecting a Bose speaker to an iPhone opens up a world of audio possibilities. Following the simple steps outlined in this guide establishes a seamless audio connection and enhances your listening experience. Now you know how to connect Bose speaker to Iphone!
To learn more about Bose speakers, you can see this video:
Why is my Bose speaker not connecting to my Iphone?

There could be several reasons why Bose speaker is not connecting to your iPhone, such as Bluetooth issues, outdated firmware, or interference. You can try some troubleshooting steps to pinpoint the exact cause.

How do I fix Bose Bluetooth?

To fix Bose Bluetooth issues, try turning off/on Bluetooth, restarting the device, or resetting the speaker. You can refer to the instructions or contact Bose support for assistance.

How do I reset my Bose speaker?

To reset your Bose speaker, you should consult the specific instructions for your model. It often involves pressing and holding a combination of buttons on the speaker for a particular duration.