You shouldn't feel anxious if you still don't know how to connect Sonos speaker to iPhone. The following post will show you the best ways to link speakers to your phone in three different methods and steps to fix connection problems.
How To Connect Sonos Speaker To iPhone?
Sonos speaker systems can be easily paired with iPhone by Bluetooth, airplay, or the app. To connect, adhere to the instructions step-by-step.
Method 1: By using Airplay
Connect your iPhone to Sonos speaker by following these instructions on how to use AirPlay.
Step 1: Connect the iPhone to a verifiable Wi-Fi network.
Step 2: Play a piece of music by using Spotify or another audio streaming app on your iPhone.
Step 3: Swipe down to show the Control Center in the top right corner of the screen.
Step 4: To connect your speaker device, tap "Audio Card" then on the top right side, tap the AirPlay icon.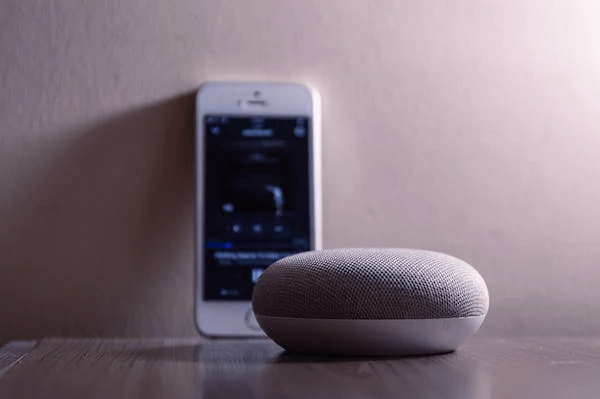 Method 2: By using Sonos App
Another way of connecting the speaker to your phone is by using the Sonos app. View the comprehensive guide below:
Step 1: Open the App Store on your phone to find the Sonos app compatible with your iPhone.
Step 2: Plugging in your Sonos soundbar or speaker will connect them to your iPhone's Wi-Fi network.
Step 3: Start the app, then set it up according to the instructions on the screen.
Step 4: Once the application has been set up, tap the "Home" button at the bottom of your screen.
Step 5: Activate "Room List."
Step 6: Enjoy listening to whatever you like over the speakers after connecting your iPhone.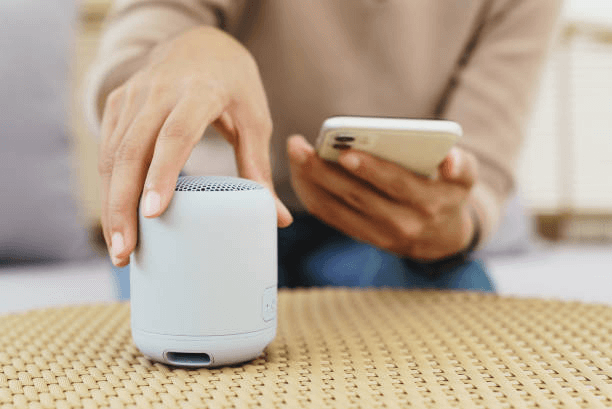 Read more: How To Connect Sonos Speaker To TV
Method 3: By using Bluetooth
Bluetooth is an alternative networking option. If your speaker is a Roam line, turn on Bluetooth by holding the power button for two seconds. The release of the gadget beeps, and the light is flashing.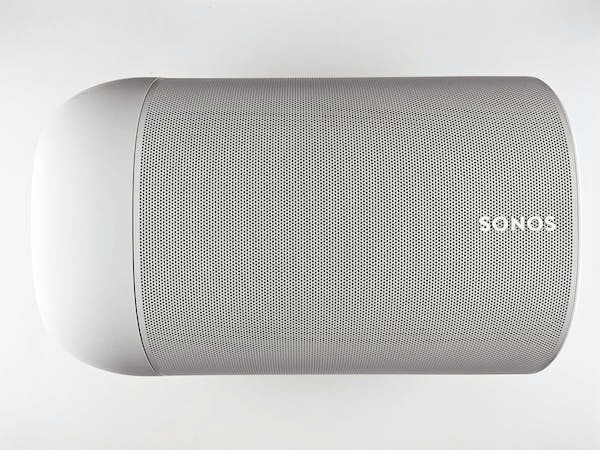 Step 1: Connect your Sonos system to your iPhone and the speaker's app.
Step 2: Push and hold the "Bluetooth" switch on the Sonos Move's back as it begins to ring, and the light changes to blue.
Step 3: On your iPhone, tap the Settings button and select "Bluetooth."
Step 4: Select the Sonos Move or Roam equipment from the list to start pairing.
Step 5: Once the speaker's LED indicator turns solid blue, the two devices are connected.
Read more: How To Connect Bose Speaker To Iphone?
What Should Be Noted When Connecting Sonos Speakers To iPhones?
Consider these points when attempting to connect your speaker's system and iPhone.
Compatibility
You can group any Sonos device into multi-room playback when an AirPlay-compliant device plays AirPlay audio.
For multi-room listening, you can also pair any other speaker of the same brand with an AirPlay 2-compliant speaker. Go to the Settings menu in the speaker app and touch System > AirPlay. Then enable Group Non-AirPlay products if you want your non-AirPlay compatible goods to stay grouped with other items when you start playing AirPlay music.
Password
If you're using an Apple or AirPlay-compatible TV that needs a password to function on your network, you could be asked for it while trying to transmit AirPlay music to Sonos. Ensure "Require Password" is off within the AirPlay settings on your Apple TV or other AirPlay-capable TV.
The iPhone is currently on a call.
The speaker connection may be interrupted if your device is on a call. When the call is finished, you will need to re-apply.
How To Fix Connection Problems?
If your connection is unsuccessful, you may try the following techniques to resolve the problem:
Examining the Connections: Check your phone's wifi signal, and confirm that the speaker is linked to the same wifi network.
Reset both devices: If the connection breaks, try rebooting and testing the relationship again. Restarting the system might improve the link.
Re-installing the app: Delete the app and try to install it again to fix the error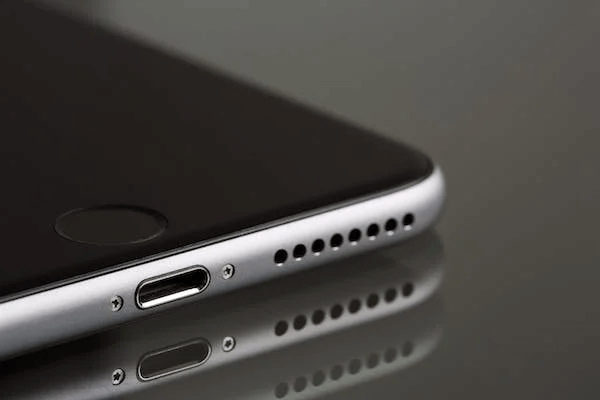 Read more: How To Connect JBL Speaker To iPhone?
Conclusion
The article provided how to connect Sonos speaker to iPhone in separate methods. In addition, if the connection is problematic, the blog post gives several solutions.
For more information about how to connect Sonos Move Bluetooth, you can refer to this video:
---
Can I connect to my Sonos speaker via Bluetooth?

Bluetooth allows you to connect your iPhone and Sonos speaker. Your speaker product must first be in Bluetooth discovery mode to pair with a Bluetooth device.

Can I use a Sonos without Wi-Fi?

For operation, Sonos speakers need to be connected to WiFi. The product and the app must be linked to the same WiFi router and have a web connection to work.

How do I connect my Sonos speaker without the app?

There are several ways to connect Sonos speakers without using the brand's app. You can use the speaker's physical buttons or an Ethernet connection.