You purchased a JBL loudspeaker so you may listen to vivid sounds. But the issue you are worried about is being unable to understand how to link your speaker to your phone. You won't need to worry because we discuss connecting the JBL speaker to iPhone in this article.
How To Connect The JBL Speaker To iPhone?
JBL speaker may be easily and quickly connected to an iPhone by Bluetooth or an AUX cable. Please follow the complete instructions beneath it. The Go, Charge, and Flip line devices from JBL brands can be used with these techniques.
Bluetooth method
Step 1: To turn on your speaker, press the power button. The power button will light up when depressed. But take note if the power button turns red. It means your speaker's battery is getting low and must be charged soon.
Step 2: Open Bluetooth on your speaker by pressing the button with the letter "B" on the speaker body. The speaker emits an alarm and has a blinking white light. This means your loudspeaker is looking for nearby connected devices.
Step 3: Open Bluetooth on your iPhone by tapping Settings > Bluetooth and turn it on when inactive. Select your loudspeaker on the list of available devices.
Step 4: Your iPhone and JBL have successfully paired. The loudspeaker will play a notification once the connection has been established. If pairing is unsuccessful, consider restarting one or both devices to resolve the problem.
Step 5: Try playing music on your phone; you should hear it on your speaker. Try turning up the phone and loudspeaker volume if the loudspeaker is quiet. If it fails, try unplugging the speaker and phone and repeat the previous steps.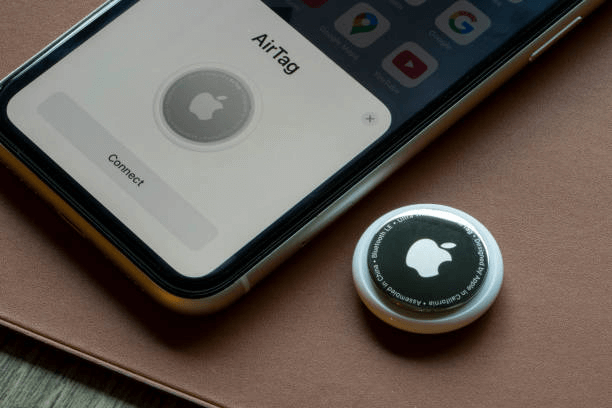 AUX Cable method
You can link these two devices with a wired connection if the JBL loudspeaker has a 3.5mm AUX cable port. Each of the steps listed is here.
Step 1: Locate the AUX cable port on your JBL speaker.
Step 2: Put the AUX cable's one end into this port.
Step 3: Connect the AUX cables in contrast to the port on your iPhone.
Step 4: Turn on your speaker once the connection has been made.
Step 5: Use your iPhone to play music to check the connection.
Step 6: Once connected, start listening to the sound.
Read more: How To Connect Sony Speaker To Iphone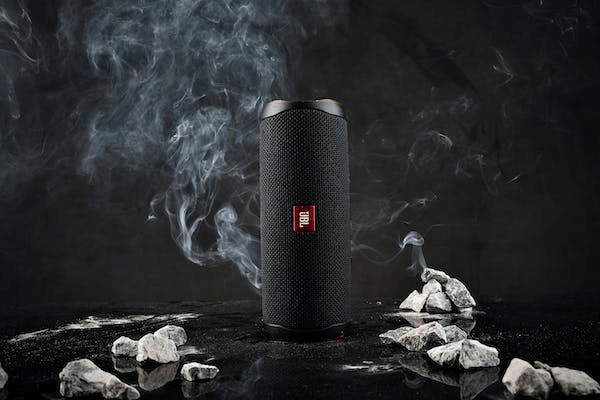 Why Can't JBL Speakers Connect To iPhone?
Bluetooth connections between JBL speakers and iPhones are typically straightforward. However, there are occasions when pairing or connecting JBL speakers to your iPhone may need to be clarified.
Pairing mode is not enabled on either device or both devices.
The Bluetooth range between your speaker and iPhone needs to be closer.
Bluetooth signal is interfered with by wifi or other devices broadcasting Bluetooth.
Unupdated software on your JBL and phone may cause connection errors.
AUX cable malfunction or damage.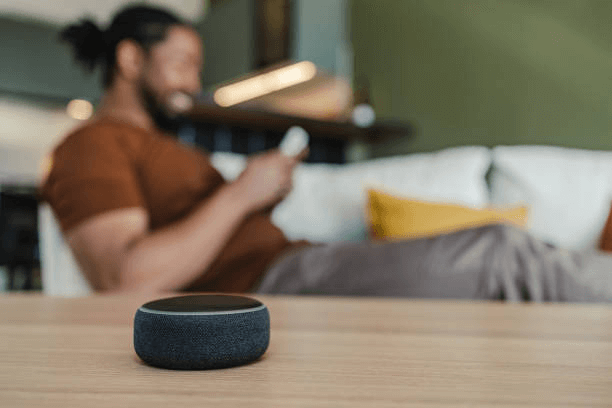 What To Do If Your JBL Speaker Won't Connect?
When the connection between two devices is not silky, you can try the following ways to resolve the situation.
Make that your iOS device and the remaining devices are near one another.
Turn Bluetooth off and on once more on both your devices.
Ensure your Bluetooth item is powered on, fully charged, and plugged into a power source. Check to determine whether the batteries in your accessories need to be replaced.
On your phone, navigate to Settings > Privacy & Security > Bluetooth and make sure Bluetooth is enabled for any apps you use with Bluetooth accessories.
Verify whether the aux cable is loose or faulty. At this point, try to connect using another method or replace the current AUX cable.
Read more: How To Connect Bose Speaker To Iphone?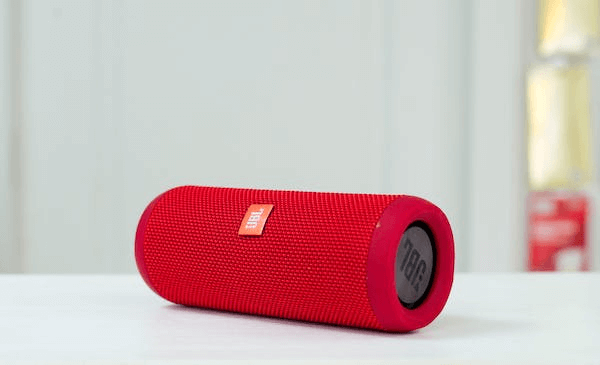 Conclusion
You now have an in-depth comprehension of how to connect JBL speaker to an iPhone and what to do to solve any connection issues. With your JBL and iPhone, let's enjoy the exciting sound party.
Click the video below for further details on how to connect your JBL speaker to your phone:
How do I play FM through my Bluetooth speaker?

The Bluetooth speaker can switch between the  Bluetooth, AUX, and FM tuner modes by pressing the Function button. The Volume up and down buttons can be used to navigate the radio stations.

Why can't I use my iPhone to connect my JBL speaker?

If you're having difficulties using Bluetooth to connect your iPhone to the JBL speaker, check for any obstructions or interference. To solve the issue, reboot and open Bluetooth on both devices.

Can I use JBL for phone calls?

Yes, a built-in microphone enables you to make phone calls with them. You can answer and make phone calls through your speaker when it is Bluetooth-connected to your phone.