Connecting JBL speakers might seem daunting at first. Don't worry if you need to learn how to connect JBL speakers. Whether you're setting up a Bluetooth connection for a portable JBL speaker at your chic party or configuring a surround sound system for your home theater, we are here to walk you through each step.
JBL is a Bluetooth speaker with excellent sound quality when play music and various device connections. We've got a simple step-by-step tutorial below. 
Step 1: Activate your JBL speakers.
Step 2: Go to the Bluetooth settings on your device and look for your speakers.
Step 3: Play Audio From The Source or Device
Step 4: Using the "Connect" button on your JBL speaker, press it.
Step 5: Press The JBL Speakers' "Connect" button on the remaining ones.
The guide below will help you connect JBL loudspeakers to different devices and connect portable speakers to these kinds of loudspeakers. 
How To Connect JBL Speakers To A Source Device? 
Here are the steps to how to sync JBL speakers with devices in different operating systems:
Connecting to iOS Devices
With my expert experience, connecting only requires a few simple steps. How to link this kind of speaker to an iPhone is as follows:
Step 1:Turning on the speaker, activate the speaker's pairing mode for Bluetooth connection.
Step 2: Accessing iPhone Settings, open the settings app and turn on luetooth. Tap the Bluetooth toggle to enable it, if not already on. Your iPhone will start searching for nearby Bluetooth devices.
Step 3: Look for your JBL speaker's name in the list of available devices. Tap on the speaker's name to establish a connection.
How to connect JBL speaker to android devices?
I have connected the speaker to Android device regularly, I will show you the fastest way to connect:
The speaker must first be turned on and prepared for connection. Then open Bluetooth in the Settings on your phone. Select "Pair a new device" from the Bluetooth menu section. After that, specify the speaker's name and link.
Connecting to macOS Devices
You need to using a Mac or a MacBook to listen to music? I'll show you how to connect in just 2 quick steps:
Step 1: First, the loudspeaker must be turned on before it can connect. You need to open "System Preferences" by clicking the "Apple" icon in the top left corner of the screen.
Step 2: Next, you select Bluetooth Open, and look for the loudspeaker display name, and connect to JBL speakers.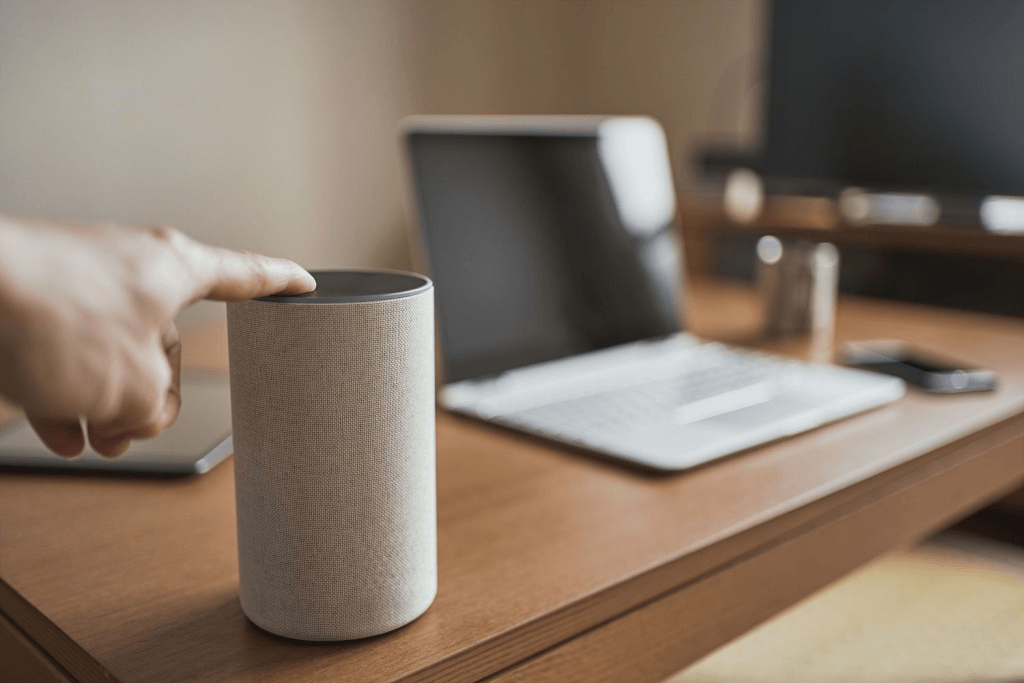 How to pair JBL speakers to Windows Devices? 
Besides, how to connect JBL speaker to TV, You can connect the speaker to windows devices quickly right here:
Locate and access the "Settings" menu under the "Start" menu. Click "add Bluetooth or other devices" after selecting "Bluetooth & other devices". Click connect after looking up this product display name. 
Our advice: Both PCs and laptops use the same procedure for this. You might also need to buy a Bluetooth transmitter if you're using an outdated laptop or PC. 
How To Connect With Multiple JBL Speakers? 
So, how to connect two JBL speakers together? You can link up to 100 speakers with the "Connect+" or "PartyBoost" connection aspects.  However, you need to ensure the speaker models are suitable for connecting with each other. 
JBL PartyBoost
JBL Connect+
Model
JBL Boombox 2
JBL Charge 5
JBL Flip 5
JBL Flip 6
JBL Pulse 4
JBL Xtreme 3
JBL Boombox
JBL Charge 3
JBL Charge 4
JBL Flip 4
JBL Pulse 3
JBL Xtreme 2
Maximum number of speakers
100
100
Listening modes
Stereo
Party
Stereo
Party
Compatability
Only compatible with PartyBoost speakers
Only compatible with Connect+ speakers
App
JBL Portable (Android/iOS)
JBL Portable (Android/iOS)
With many years of using JBL speakers, we will show you how to connect multiple speakers simply and easily:
Understanding JBL's Connect+ Feature
JBL's Connect+ technology is a game-changer in the world of portable audio. It allows you to link over 100 JBL speakers together! Imagine the sound possibilities for your next rooftop party or cozy indoor gathering.
What You Need:

Multiple JBL speakers with Connect+ capability
Your favorite music source (smartphone, tablet, etc.)
Step-by-Step Connection Guide
Power On: Start by turning on all your JBL speakers.
Activate Connect+: Press the Connect+ button on your primary speaker.
Sync Speakers: Repeat the process for each speaker you want to add.
Enjoy the Harmony: Play your music and immerse yourself in synchronized sound.
Our Insight: The ease of setting up multiple speakers is a testament to JBL's user-friendly design. It's a seamless integration for any fashion-forward audiophile.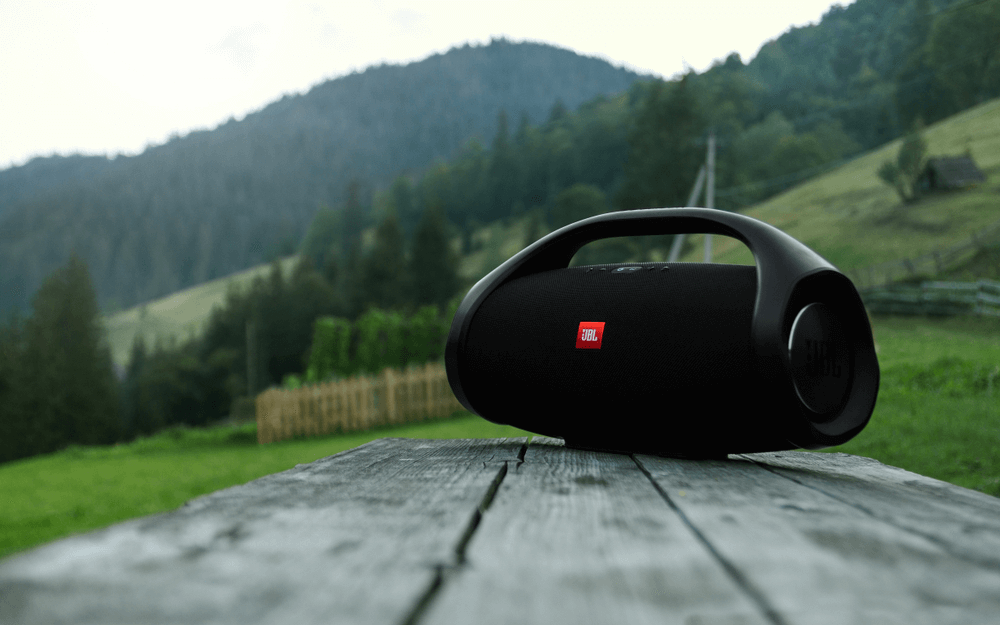 Connecting multiple JBL "PartyBoost" speakers together 
Whether it's for an impromptu balcony party or a stylish indoor gathering, mastering JBL PartyBoost is your ticket to an immersive sound experience.
Embracing JBL PartyBoost
PartyBoost is JBL's innovative feature that allows you to pair two or more compatible speakers, creating a stereo effect or just amplifying the party vibes.
Key Components:

JBL Speakers with PartyBoost functionality
A device to play music (like a smartphone or tablet)
Simple Steps to Sync Your JBL Speakers
Turn Them On: Ensure all your speakers are powered up.
Enable PartyBoost: On your primary speaker, press the PartyBoost button.
Pair Additional Speakers: For each additional speaker, press its PartyBoost button.
Get the Party Started: Play your music and enjoy a synced sound experience.
Our Insight: JBL's PartyBoost is incredibly user-friendly, making it a perfect choice for anyone who values both aesthetics and functionality in their tech.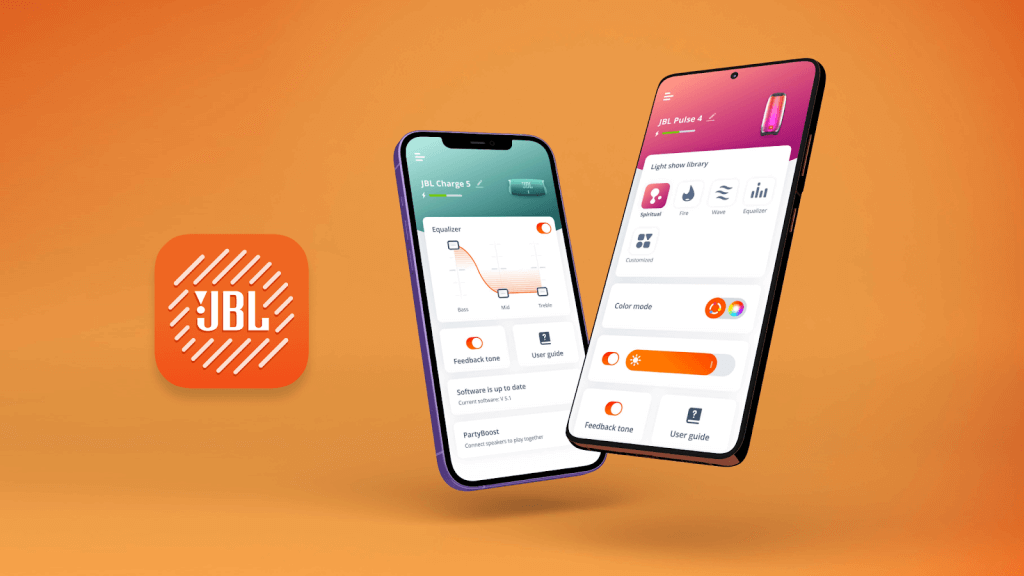 Besides, you can also use the JBL Portable app to connect Bluetooth speakers. With this app, you can control linked speakers from your smartphone directly and customize the pulse light display and the equalization. Various operating systems allow for the free download of this application.
What is the difference between JBL Connect and JBL Connect+?
we're delving into a common question that often buzzes in the world of portable audio: What's the difference between JBL Connect and JBL Connect+? As a team passionate about the latest tech trends, we're here to break it down for you.
JBL's speaker connectivity technology has evolved, bringing us two versions: JBL Connect and JBL Connect+. While they might sound similar, they have distinct features and compatibilities.
JBL Connect
Initial Version: JBL Connect was the first step into multi-speaker connectivity.
Compatibility: Works with earlier JBL models.
Limitation: Allows connection of up to 2 speakers only.
JBL Connect+
Upgraded Technology: JBL Connect+ is the advanced version.
Enhanced Connectivity: Connects over 100 JBL speakers together.
Exclusive to Newer Models: Only compatible with newer JBL speaker models.
Our experience: JBL Connect+ significantly ups the game in terms of creating a more immersive audio experience, especially for larger gatherings.
Imagine you're hosting a pool party. With JBL connect speakers, you could pair two speakers for a stereo effect. However, with JBL Connect+, the entire pool area can be engulfed in synchronized sound from multiple speakers.
Conclusion
So, how to link JBL speakers? Connecting JBL loudspeakers is very simple. You just need to follow each step as we guide. That's how simple it is. Play some music and make sure the speakers are set up correctly. 
For more information, refer to the following video:
FAQs
Can I connect JBL speakers to multiple devices at once?

No. These speakers can link to multiple speakers but can only be connected to one device simultaneously. 

How many JBL speakers can I connect?

With this product with Connect+ or PartyBoost connectivity, you can link up to 100 loudspeakers. As a result, you can enjoy more excellent stereo sound with family and friends. 

Can I connect JBL speakers of different models?

It is feasible, but you must ensure that all speakers use the same communication protocol. And you should remember some of the old speakers can only be connected to 1 other speaker.