Are you looking to enhance your TV viewing experience by associating with your JBL speaker. But you don't know how to connect JBL speaker to TV? This article will give you all the necessary details and specific examples to make the connection effortlessly.
This brand is known for its exceptional sound quality and versatility. By following a few simple steps to connect them to your device, you can elevate your entertainment setup to new heights.
Method 1: Connect The JBL Speaker With Bluetooth
Bluetooth technology has revolutionized how we connect devices, making it easier to establish wireless connections.
Step 1: Enable Bluetooth on your TV
First, you should bring the remote and find the settings menu. The specific location of the settings menu can differ based on the brand and model of your TV, making it unique to each device. Then, you need to look for a button on your remote labeled "Menu" or an icon resembling a gear or cogwheel. It is typically found under the "Audio" or "Sound" settings section.
Step 2: Put your JBL in pairing mode
You should power on your speaker by pressing the power button located on the top or side of the speaker. You can press and hold the Bluetooth pairing button until you see a flashing light or hear a sound indicating that the speaker is in pairing mode.
Step 3: Pair the speaker with your device
The last step is to choose your chosen speaker from the list to initiate the pairing process. Your TV will attempt to establish a connection with the speaker.
Method 2: Connect JBL Speaker With Aux Cable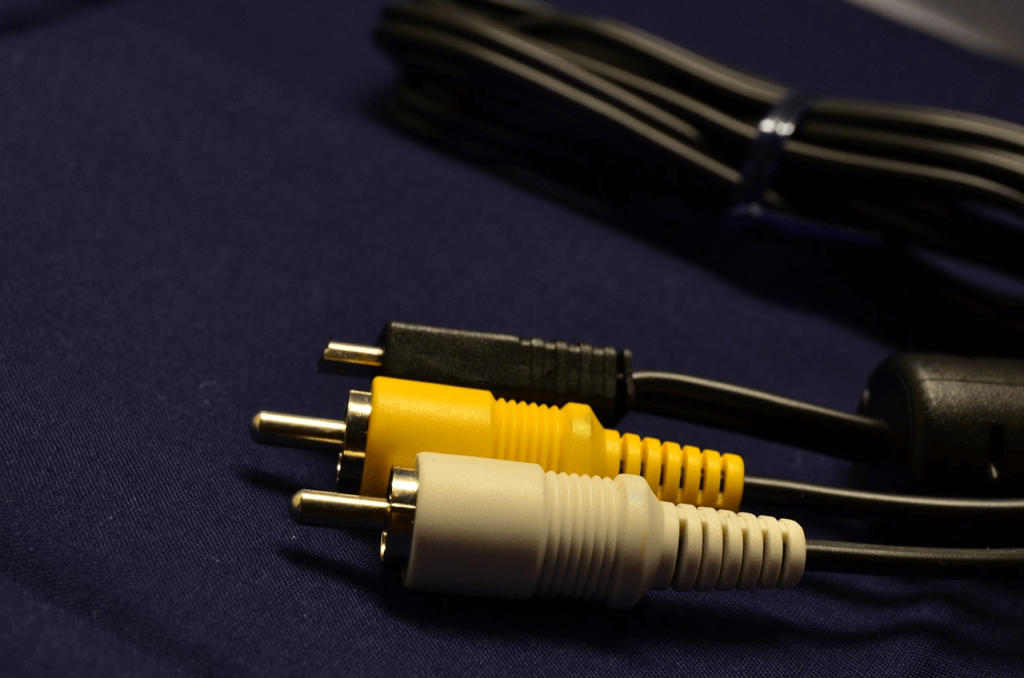 Using an AUX cable is a reliable and straightforward option. By following a few simple steps, you can enjoy enhanced audio quality.
Step 1: Examine the output ports on Your TV
You will start by identifying the audio output ports on your TV. Then, you should find a jack or other output ports (RCA).
Step 2: Prepare the necessary equipment
You must ensure your speaker has an available auxiliary input port (3.5mm or RCA) for the connection. After that, remember to get a compatible AUX cable with the appropriate connectors for your TV and speaker.
Step 3: Adjust audio settings and test the connection
The last step is to choose the settings menu on your TV using the remote control or on-screen navigation. But to ensure everything works correctly, you must play audio and listen for the sound.
Read more: How To Connect JBL Speaker To iPhone
Method 3: Access The Speaker On TV Without Bluetooth
If your device doesn't have built-in Bluetooth functionality, don't worry! You can still access your chosen speaker on the TV using this alternative method.
Step 1: Find the AUX port and choose the appropriate one
To access your speaker on your TV without Bluetooth, you'll need to find the AUX port on your TV. The port is typically a 3.5mm headphone jack or an RCA audio output port.
Step 2: Adjust it to your device
Next, you should plug one of the AUX cables into the AUX port on your device. If it's an RCA audio output port, connect the corresponding red and white plugs of the AUX-to-RCA cable into the respective ports.
Step 3: Test the sound and enjoy it
To ensure you succeed when connecting them, you can test the sound by adjusting the volume levels and enjoy it.
Read more: How To Connect Sonos Speaker To TV
Can You Access Multiple JBL Speakers On The Tv?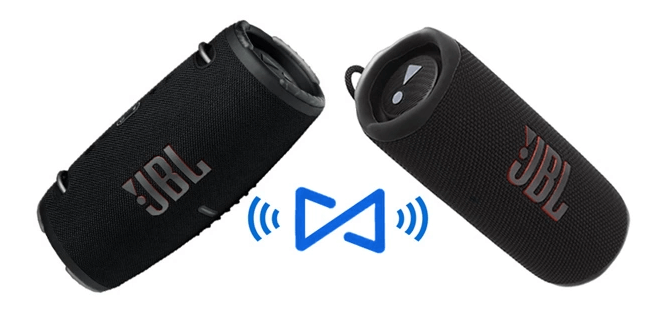 It is possible, but it will depend on your speakers' specific features and your device's capabilities. These products offer two main functions for connecting multiple devices: Connect+ and PartyBoost. For example, these functions are available at JBL Purse 4 and JBL Charge 5.
The Connect+ lets you wirelessly link multiple speakers to create a synchronized audio experience. This feature is available on select speakers and requires.
The PartyBoost is another feature the speakers offer that enables you to connect multiple speakers for a more immersive audio experience. But you should notice that your device has "multipoint pairing" when you want to use Bluetooth.
Read more: How To Connect Bose Speaker To Tv
Conclusion
Connecting your chosen speakers to your device lets you transform your home entertainment setup into a proper audio haven. Get ready to immerse yourself in the captivating world of sound. How to connect JBL speaker to TV? Now you have an answer!
Check the below video for more information:
Can I access JBL speakers on any TV?

You can access them on any TV if they support the necessary connectivity options.

Can I access many JBL speakers on the TV simultaneously?

The answer is yes. Features like Connect+ or PartyBoost allow you to link multiple compatible speakers together for synchronized audio playback.

Do I need additional cables or accessories to access JBL speakers on the TV?

It will depend on the connectivity options and ports available on your chosen speakers and TV.