When considering audio equipment, JBL vs Sony is two prominent brands that have gained a strong reputation in the market. This article will focus on JBL and Sony across various aspects to help you decide when selecting between these two renowned brands.
General Overview: Introducing The JBL Vs Sony
Let's discover the history and features of the two well-known brands below:
The Sony
In 1946, Masaru Ibuka and Akio Morita founded Tokyo Tsushin Kogyo, which would later become Sony. The company began with a humble start, operating out of a small office in Tokyo. The founders aimed to create innovative products to inspire and enrich people's lives.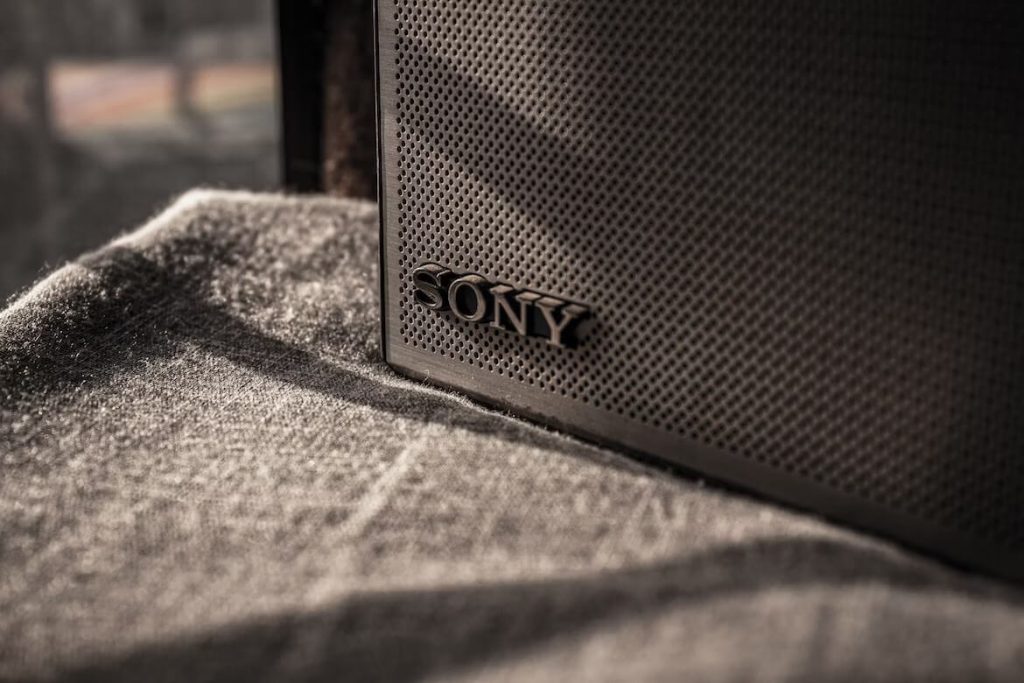 The brand has always been at the forefront of audio and visual technology. From high-fidelity audio systems and noise-canceling headphones to stunning best speakers for projectors and televisions, they consistently deliver immersive experiences that transport users into exceptional sound and visuals.
Sony WH-1000XM5 and WH-1000XM4 Wireless are well-known products with different functions and designs that you might have heard of before.
The JBL
James Bullough Lansing, a pioneering audio engineer, founded JBL in Los Angeles, California, in 1946. Lansing's passion for audio excellence led him to establish a company that would redefine the standards of sound reproduction.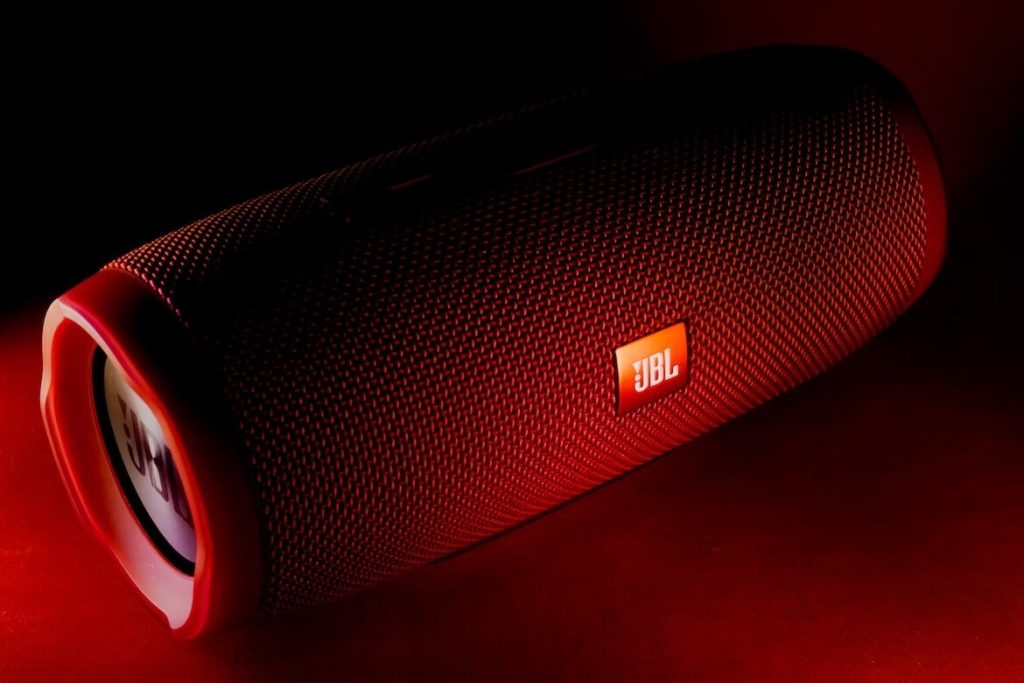 One of the cornerstones of its success is its unwavering commitment to quality. This commitment to quality has earned the brand the trust and loyalty of audio enthusiasts and professionals alike.
Over the years, the brand has produced many iconic products synonymous with high-quality sound reproduction. Some of the most famous products include JBL L100 Century, Flip Bluetooth Speakers, etc.
Table Of Comparison: Key Specifications
Here are some critical points between the two brands that you can consider:
| | | |
| --- | --- | --- |
| Specification | JBL | Sony |
| Cost | Mid-end to high-end | Mid-end to high-end |
| Design | Eye-catching colors | Classic and elegant colors |
| Build quality | Designed with durability for outdoor use and rugged environments | Precision engineering and meticulous craftsmanship |
| Connectivity | Bluetooth connectivity, wired connectivity, LDAC, and aptX HD | Bluetooth connectivity, wired connectivity, LDAC, and aptX HD |
| Sound quality | Powerful bass and clear vocals | A wide frequency range and provide a nuanced listening experience |
| Battery life | Up to 12 hours | Up to 24 hours |
| Portability | Compact and lightweight, portable designs | Lightweight and not always portable |
| Water resistance | A strong focus on ruggedness and water resistance | Waterproof in a short time |
| Durability | High durability | High durability |
Read more: JBL Vs Sonos
Comparing The JBL Vs Sony: Key Differences
This part will mention 9 aspects of the two brands for you to get an overview of speakers:
Cost
When it comes to cost, both offer products that span a wide price range, catering to different budget levels (from mid-end to high-end). However, Sony tends to position itself as a premium brand focusing on high-end audio experiences.
Design
Regarding the design aspects of JBL vs Sony, JBL products often feature bold, vibrant designs with eye-catching colors and patterns, such as the JBL Pulse 4 with LED lights. The other speaker brand often features clean lines, minimalist aesthetics, and a sense of understated elegance.
Build quality
JBL products are usually designed with durability for outdoor use and rugged environments. On the other hand, Sony focuses on precision engineering and meticulous craftsmanship.
Connectivity
JBL and Sony offer versatile solutions such as Bluetooth connectivity, wired connectivity, LDAC, and aptX HD for many devices for quick and easy connection with compatible devices.
Sound quality
JBL speakers are known for their energetic signature, emphasizing powerful bass and clear vocals. They are designed to create an immersive and dynamic listening experience, making them suitable for parties and outdoor gatherings.
The other brand is known for its ability to reproduce a wide frequency range and provide a nuanced listening experience.
Battery life
JBL has a good battery performance, offering extended playtime on a single charge for approximately 10 hours or more. Sony speakers also provide respectable battery life that can work up to 12 – 24 hours. Therefore, in terms of battery life, Sony wins over the competitor, although they may vary depending on the model.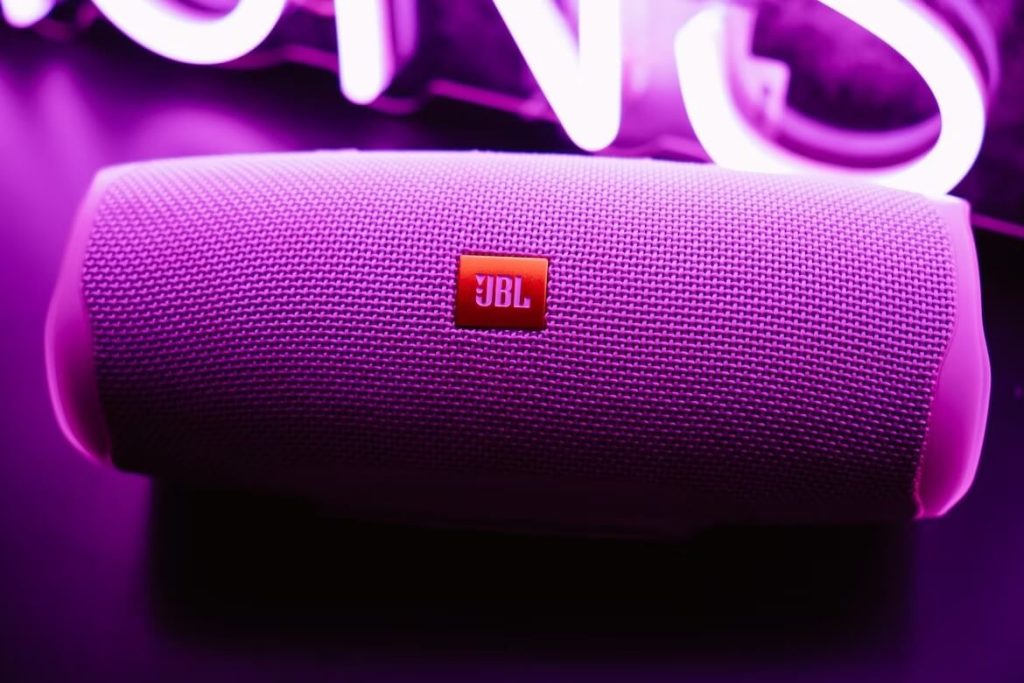 Read more: JBL Charge 4 Vs Charge 5
Portability
Both portable speakers are designed to be easily carried in a bag or backpack, making them ideal companions for outdoor adventures or travel. However, Sony may have a slightly more significant form factor due to additional features and components.
Water resistance
JBL strongly focuses on ruggedness and durability, and many of its speakers come with varying degrees of water resistance. Sony also offers water-resistant options but not as strong as JBL. For example, Sony SRS-XB33 is regarded as one of the waterproof speakers with an IP67 rating, but it only lasts for 30 minutes in the water.
Durability
The two brands are renowned for their ruggedness and ability to withstand rough handling. They are designed to withstand accidental drops, bumps, and exposure to various environmental conditions.
Pros and cons
JBL has compact and lightweight designs, high portability, rugged build quality, and water resistance options. However, the brand might have limited battery life compared to other competitors.
Sony has impressive battery life, good sound quality, advanced features, attention to detail in design, and durable construction.
Which Is Better: JBL Vs Sony?
Regarding sound quality, JBL speakers are known for their energetic sound signature, emphasizing powerful bass and dynamic performance. Sony, focuses on achieving a balanced and accurate sound reproduction. Their speakers offer exceptional clarity, detail, and a wide frequency range.
Regarding designs, JBL speakers often feature vibrant and eye-catching designs, appealing to a younger audience. Sony speakers, on the other hand, showcase a more sophisticated and minimalist design language.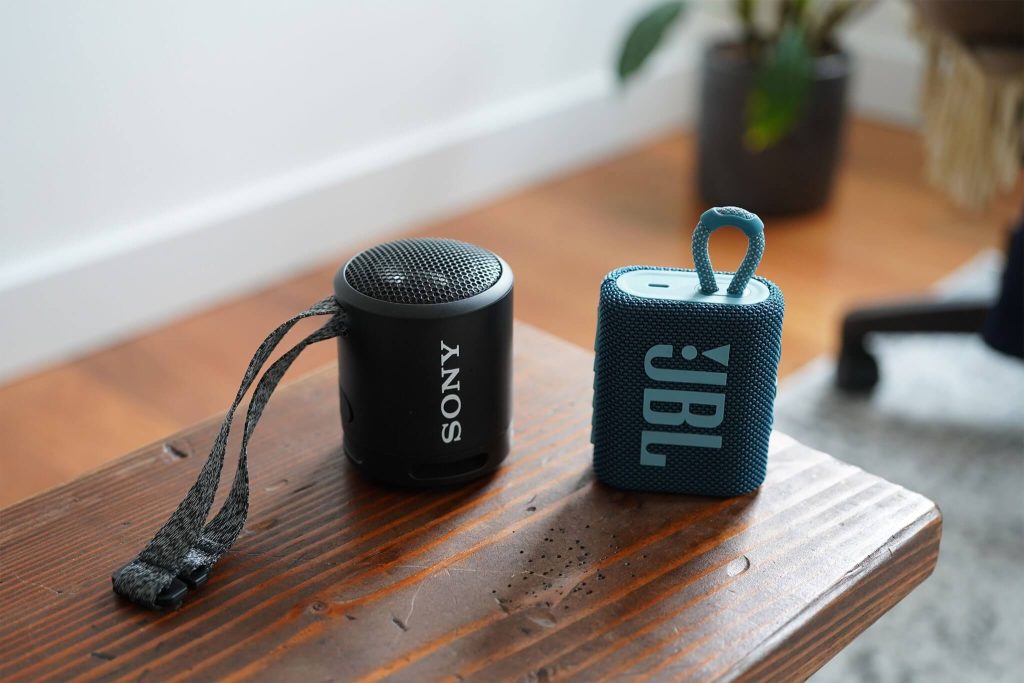 Determining which brand is better depends on your specific requirements and preferences. If you prioritize energetic sound, rugged design, and affordability, JBL speakers might be the better choice.
If you value balanced sound reproduction, sophisticated design, and advanced features, the other option could be preferred.
Read more: JBL Clip 3 Vs Clip 4
Conclusion
Whether you buy speakers, both brands have a solid reputation for delivering high-quality audio solutions. So, JBL vs Sony: Which one should you choose? The answer is to take your time, listen to the speakers, and make a decision that will bring you joy and satisfaction.
FAQs
Are there any differences in the connectivity options of JBL and Sony speakers?

Sony speakers often provide additional connectivity options like Wi-Fi and support for multi-room audio systems.

What other features are unique to either JBL or Sony speakers?

JBL speakers have a PartyBoost mode, allowing you to connect multiple brands' speakers for a synchronized sound experience. Sony speakers often come with unique features like LDAC audio which enhances low-frequency response for a more impactful listening experience.

What are some additional accessories that come with either JBL or Sony speakers?

The two brands offer protective cases, carabiner clips for easy attachment, remote controls, and so on.