Regarding elevating your audio experience, Pyle is a brand that has been making waves in speakers and sound systems. If you love music, host parties, or enjoy outdoor adventures, Pyle speakers can make any space feel like a concert.
Immersive audio during outdoor adventures, Pyle speakers promise to deliver audio prowess that can transform any space into a concert-like experience.
What Do You Know About Pyle Brand?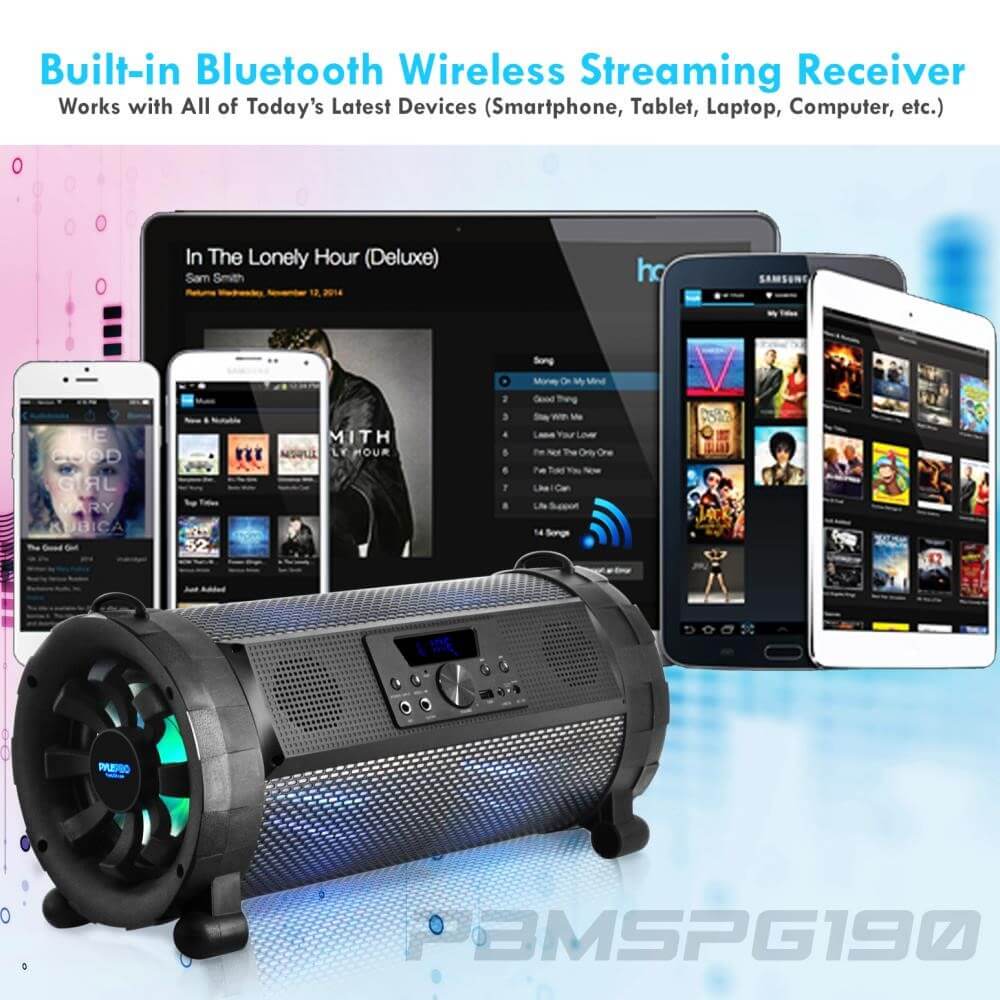 Pyle was founded in the 1960s and has since grown into a reputable name in the consumer electronics market. The brand started making car audio systems. Then, it added more audio equipment and accessories.
Pyle is known for providing products that offer good value for money. Many consumers like their products because they are cheaper than other high-end audio brands.
Review Of Pyle Speaker Models
Pyle Audio offers several speaker series, each catering to different needs and preferences.
Pyle Hydra Series: These marine-grade speakers are designed to withstand water, salt, and other environmental factors commonly found in marine settings. They are built to be durable and weather-resistant, making them ideal for boats, yachts, and other marine applications.
Pyle PLMR Series: Similar to the Hydra series, the PLMR series includes marine speakers. They are known for their reliable performance and durability in outdoor marine environments.
Pyle BlueWave Series: This series is designed for car audio systems, offering different types of speakers, including coaxial and component speakers. Look for models that match your car's requirements and power handling.
Pyle PPHP Series: These are powered PA speakers suitable for events, public address systems, and live performances. They often come with built-in amplifiers, making them easy to set up and use.
What Are The Key Features Of Pyle Speaker?
Here are the features that users will be interested in when buying a speaker:
Sound Quality
Pyle Speaker is renowned for its superior sound quality. It features high-quality components and materials to ensure maximum audio performance. The speaker uses active crossover networks. These networks help the sound spread out and sound clear.
Connectivity And Compatibility
Pyle Speaker is designed to provide easy and reliable connectivity with other audio sources. The device has many connection options, like Bluetooth, NFC pairing, USB, and RCA inputs/outputs. It also has AUX inputs/outputs.
Design and durability
Pyle Speaker is made with durability and longevity in mind. It features a rugged exterior made of high-grade materials, which makes it resistant to impacts, bumps, and drops. An advanced circuit board construction inside the speaker ensures long-term reliable performance.
Read more: Best Bluetooth Speaker For Outdoor Party
Pros and cons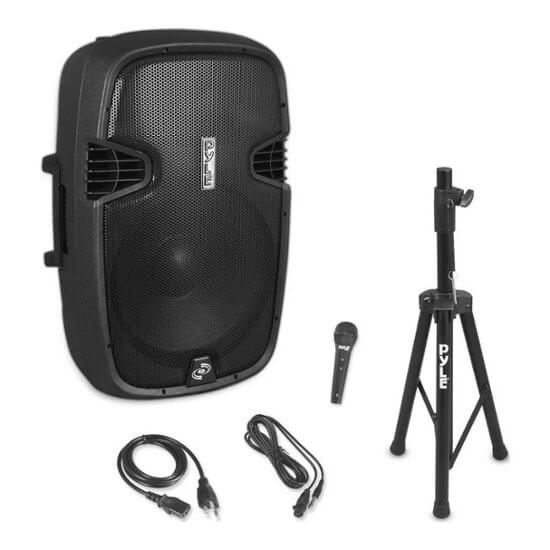 Pros:
Affordable: Pyle speakers are generally affordable, making them an excellent option for budget-minded buyers.
Powerful: Pyle speakers are known for their powerful sound, making them an excellent choice for parties or other events where you must pump up the volume.
Durable: Pyle speakers are built to last, so you can be confident they'll withstand even the most demanding conditions.
Cons:
Sound quality: Pyle speakers are not known for their audiophile-grade sound quality. However, they produce a clear and loud sound that is good enough for most people.
Performance
The Pyle Speaker sounds excellent because it has three parts that work together well. It uses good features, and you can change the sound. Users can customize their audio settings to suit their preferences and enjoy top-notch sound quality.
Price range
The Pyle Speaker is excellent for quality audio performance without breaking the bank. It offers superior sound quality, reliable connectivity options, and outstanding durability at an affordable price point. The speaker is typically priced between $50 – $150 depending on its features and size, making it one of the cheaper options.
Read more: Sonos Speaker Review
What To Look For When Buying A Pyle Speaker?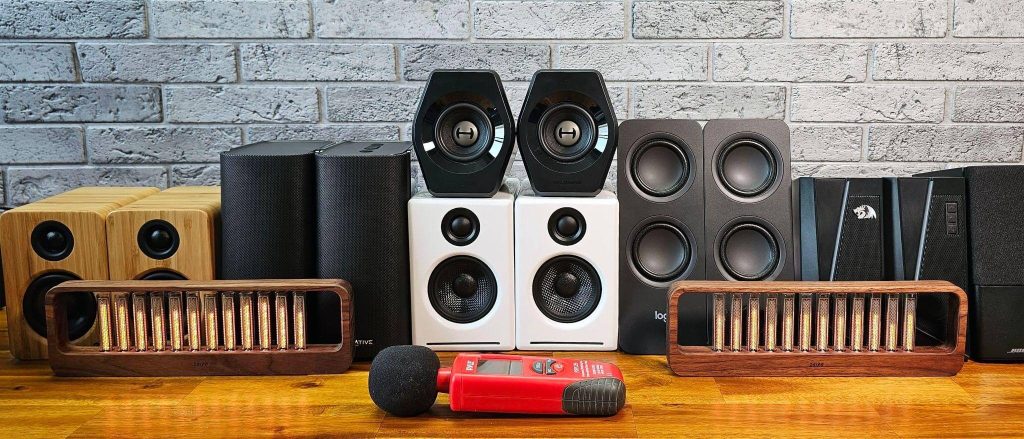 When shopping for a Pyle Speaker, there are a few key factors to consider to ensure you get the best value for your money.
Be sure to look for an active crossover network as this offers superior sound quality and clarity than traditional speakers.
Consider the necessary connectivity options, like Bluetooth, NFC pairing, or USB Type-A port. Choose one that works with your audio sources.
Consider the durability of the speaker's construction and look for features like rugged exterior materials, circuit board construction, and adjustable EQ settings.
Read more: Anker Speaker Review
Conclusion
The Pyle Speaker is an excellent choice for those who enjoy their favorite music with high-quality sound performance. It has a three-way system of active crossover networks, Bluetooth, and adjustable EQ settings. This makes the audio reliable and affordable. The Pyle Speaker is sure to provide an enjoyable listening experience.
What is the maximum power output of Pyle Speakers?

The maximum power output of Pyle Speakers varies depending on the model and series. However, Pyle offers a wide range of speakers, and power outputs typically range from 100 watts up to 1000 watts for some of their high-end models.

Are Pyle Speakers compatible with Bluetooth devices?

Yes, many Pyle Speaker models come equipped with Bluetooth connectivity. Bluetooth lets you wirelessly connect your smartphones, tablets, or laptops to the Pyle Speaker. This lets you easily stream audio. 

Can I use Pyle Speakers for outdoor events or in wet environments?

Pyle offers several rugged and weather-resistant speaker models designed explicitly for outdoor use or wet environments. These speakers often come with IPX ratings, indicating their resistance to water and dust.