You are unhappy with the projector's poor sound quality and are curious about how to connect speaker to projector. This article is for you. Refer to the following ways to enjoy the great sound!
How To Connect A Projector To Stereo Speakers
You want to buy powered speakers made for this reason if you want to connect your projector to stereo speakers. Speakers that are connected to an amplifier or A/V receiver won't function. To determine what kind of audio connection the speakers use, you must also examine them. We will show you 4 easiest methods below:
Method 1: By using an audio output port?
The projector has separate inputs and outputs that allow you to attach external speakers. There are different ways to connect speakers depending on the kind of projector. Here's how to connect projector to speaker:
Step 1: Check your projector's accessible audio output connectors. 3.5mm headphone connector, RCA output, and HDMI ARC are standard audio output connections.
Step 2: Identify the type of audio input port on your loudspeaker. Use a similar cable to link if the projector's audio output port matches the speaker's audio input port.
Step 3: Turn on both devices and navigate to the sound options in the projector's settings menu. Ensure the appropriate input port is selected when choosing the proper output option.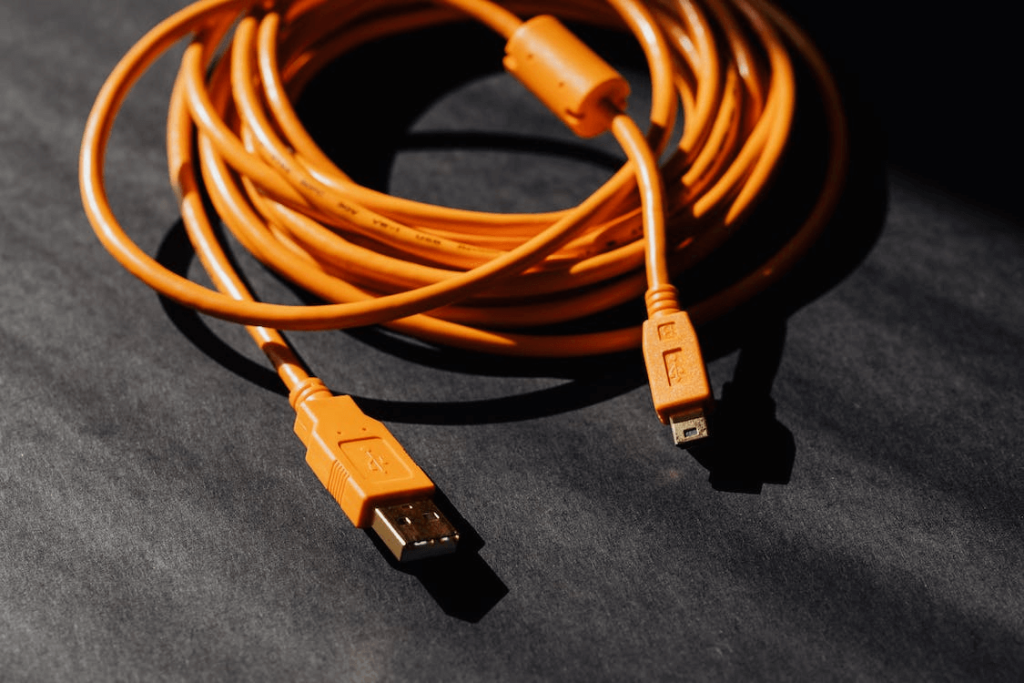 Method 2: By using bluetooth speaker
Some projectors have a Bluetooth connection option, which is convenient. Here's how you can do it:
Step 1: Make sure that both devices have Bluetooth capabilities. Turn on the Bluetooth feature on them.
Step 2: Go to the Bluetooth settings of the projector. Find an option that allows you to search for nearby Bluetooth devices.
Step 3: Select your speaker from the available devices displayed on the projector to connect them.
Step 4: Adjust the projector's sound output settings to use the Bluetooth loudspeaker as the useful output source.
Read more: How To Connect Karaoke Mic To Speaker
Method 3: Pairing with An Hdmi Port
You can connect speakers and projectors using the HDMI port through an A/V receiver. The method is also quite simple. You just need to do the following steps:
Step 1: Use coax cables or speaker wires to link the speaker to the receiver.
Step 2: Connect streaming devices, CDs, DVDs, gaming consoles, and Blu-ray players, as well as other audio and visual sources, to your receiver.
Step 3: Attach an HDMI cable to one of the receiver's video outputs. Attach the cable's other end to your projector's video input.
Step 4: Set the video output on the A/V receiver to your projector and the source to the chosen input.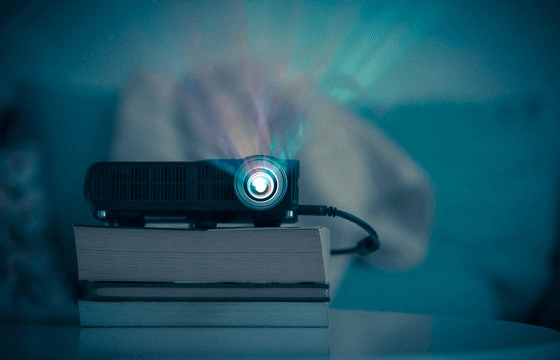 Method 4: Using An Auxiliary Input
This method is similar to the first method. You need to do the following steps:
Step 1: Examine your projector's audio output options.
Step 2: Verify your speaker's accessible audio input ports. Most speakers include an RCA input or a 3.5mm audio input connector.
Step 3: Get the necessary cable or adaptor depending on your projector and speaker's audio input and output ports.
Step 4: The audio output settings should be adjusted after connecting the two ends of the cable to the appropriate device. Ensure the proper port to which you attached the cable is selected for the audio output.
Why Should You Connect A Speaker To A Projector?
The connection of the speaker to the projector can bring some benefits:
Improve the sound quality of your projector
You will enjoy fuller and more precise sound when connected to the speaker because projector sound is typically of poor quality.
Create a more immersive audio experience
The connection also delivers a more robust audio experience. Sound quality can be improved significantly by playing games, watching movies, or playing games.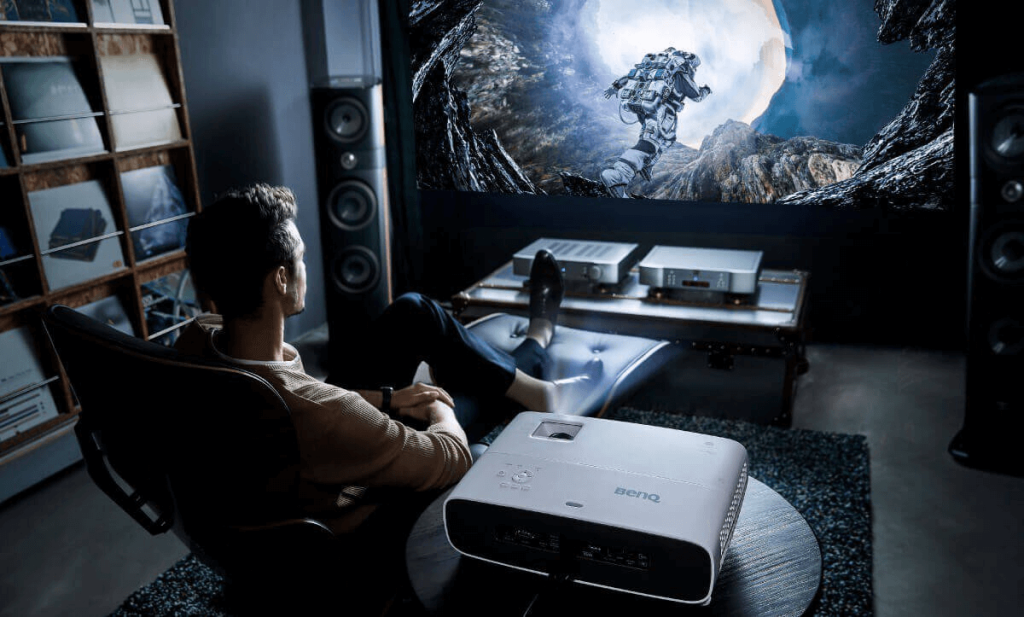 Hear your projector's audio from a distance
The projector's sound is relatively small, so it cannot be heard clearly. By connecting to the speaker, you can listen to the sound remotely.
Read more: Best Speaker For Projector
Conclusion
Connecting speakers to a projector can significantly enhance your audio experience when presenting or enjoying other multimedia content. Feel free to leave any issues or relevant queries on how to connect speakers to projector in the comments section below.
For more information, refer to this video:
What are the different types of speakers that can be connected to projectors?

Many types of loudspeakers can be combined with projectors, including integrated loudspeakers, soundbars, bookshelf loudspeakers, floor-standing loudspeakers, in-ceiling/in-wall loudspeakers, portable Bluetooth loudspeakers, and AV receivers.

What are the different audio cables that can be used to connect speakers to projectors?

Depending on the available audio outputs on projectors and inputs on loudspeakers, you can use a variety of audio cables, including HDMI, Optical/Toslink, RCA, 3.5mm stereo, and XLR.

What are the common problems that people encounter when connecting speakers to projectors?

People may encounter a few common issues including compatibility issues, incorrect cables, low audio volume, and surround sound compatibility.