Are you looking for a great speaker providing crystal clear sound and music? If so, the Marshall speaker is an excellent choice. This powerful speaker offers superior audio quality with deep bass and rich treble tones. With its impressive performance and stylish design, the Marshall speaker will surely be a hit in any living space or event venue.
Read more Marshall Speaker review. Honest evaluations of the latest models, performance, and design. Find your ideal Marshall speaker for premium sound and style.
What Do You Know About Marshall Brand?
Marshall is a world-renowned speaker brand producing quality audio equipment for decades. Founded in 1962 by Jim Marshall, the company has become synonymous with high-quality sound and reliable performance.
Their speakers are renowned for their clarity, power, and range – ideal for any home or professional setting. Whether you're looking to fill a room with music or just want to enjoy your favorite tunes on the go, Marshall speakers offer something for everyone.
Review Of Key Marshall Speaker Models
Marshall had diverse speaker models, each known for its signature vintage-inspired design and powerful sound. Here are some popular Marshall speaker models:
Marshall Acton Series
The Acton series offers a vintage-inspired design, resembling classic guitar amplifiers from Marshall's iconic history. These speakers come compact, making them suitable for smaller rooms, home offices, or desktop speakers.
Acton speakers provide Bluetooth connectivity, allowing you to easily stream music from your smartphone, tablet, or computer. Despite their small size, Acton speakers deliver impressive sound quality, with clear highs and well-defined mids.
Marshall Stanmore Series
The Stanmore series continues the vintage amplifier design theme, featuring a larger footprint than the Acton models. Stanmore speakers deliver a more powerful sound output and enhanced bass response, suitable for medium-sized rooms and living spaces.
These speakers provide Bluetooth connectivity, allowing for wireless streaming, and some models may also have additional connectivity options like Wi-Fi or wired connections.
Marshall Woburn Series
The Woburn series stands at the top of Marshall's Bluetooth speaker lineup, providing the most significant and robust sound performance. These speakers are designed to fill larger rooms and spaces with room-filling sound, making them suitable for parties and gatherings.
Woburn speakers feature Bluetooth connectivity, allowing you to stream music wirelessly, and may include additional connectivity options like RCA and optical inputs.
Marshall Kilburn Series
The Kilburn series focuses on portable Bluetooth speakers with a retro design and a leather carry handle for easy portability. Kilburn speakers are battery-powered, offering several hours of playtime, making them great for outdoor use and on-the-go listening. Despite their portable size, Kilburn speakers deliver powerful sound and rich bass, providing an excellent listening experience.
Read more: Best Bluetooth Speaker For Classical Music
What Are The Key Features Of Marshall Speakers?
Marshall speakers are known for their distinctive vintage-inspired design, reminiscent of the iconic Marshall guitar amplifiers. They offer a combination of style and impressive sound quality. While specific features may vary depending on the model, here are some key features commonly found in Marshall speakers:
Sound quality
The sound quality of Marshall speakers is one of its main selling points. Their drivers are designed to accurately reproduce sound across a wide frequency range with minimal distortion or clipping. They also have built-in equalization capabilities, allowing you to customize your listening experience depending on your playing music.
Connectivity and compatibility
Another great feature of Marshall speakers is their connectivity options. Most models come with Bluetooth so you can stream music directly to the speaker from your phone or other device. They are also compatible with various streaming services, such as Spotify and Apple Music, giving you access to unlimited songs and playlists.  
Read more: Pyle Speaker Review
Design and durability
Marshall speakers are designed with both form and function in mind. Not only do built-in look great, they are built too. Their cabinets are constructed from solid wood, metal, or plastic, making them incredibly durable while providing superior sound quality.
The grilles are made with a unique fabric that protects the drivers from dust, liquids, and other debris that might otherwise damage them over time.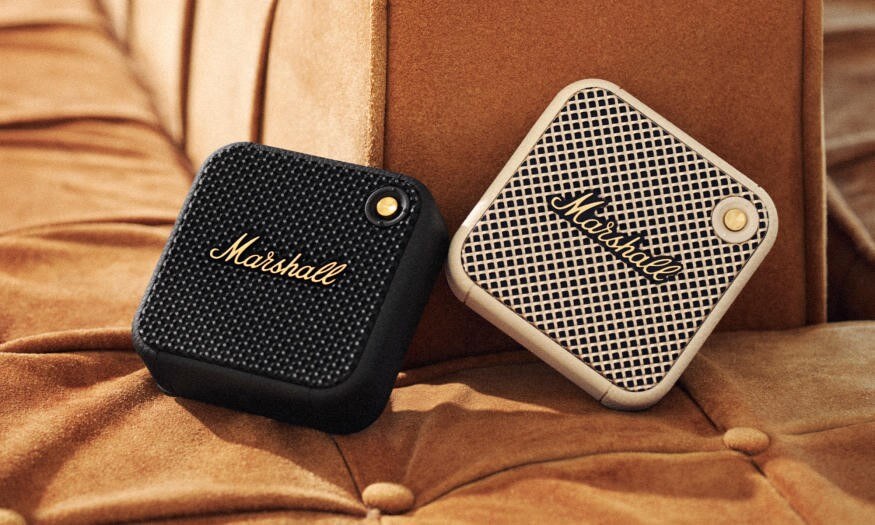 Pros and cons
Here are some pros and cons of Marshall speakers:
Pros:
Excellent sound quality: Marshall speakers are known for their excellent sound quality. They produce clear, balanced sound with good bass response.
Retro design: Marshall speakers have a retro design that will turn heads. They look great in any room and will add style to your home or office.
Portable: Some Marshall speakers are portable, making them perfect for taking.
Cons:
Expensive: Marshall speakers are typically more expensive than other brands.
Performance
When it comes down to performance, Marshall speakers stand out from the crowd. Their powerful drivers and built-in equalization capabilities allow them to fill any room with crisp and clear sound quickly. Additionally, their frequency response is impressive. You won't experience any distortion or clipping, even at high volumes.
Price range
When it comes to price, Marshall speakers range from mid-level to premium. While their entry-level models may be expensive, they are still great value for money and provide superior sound quality. Additionally, their higher-end models are worth the investment if you want something more advanced or need extra power behind your music.
What To Look For When Buying Marshall Speakers?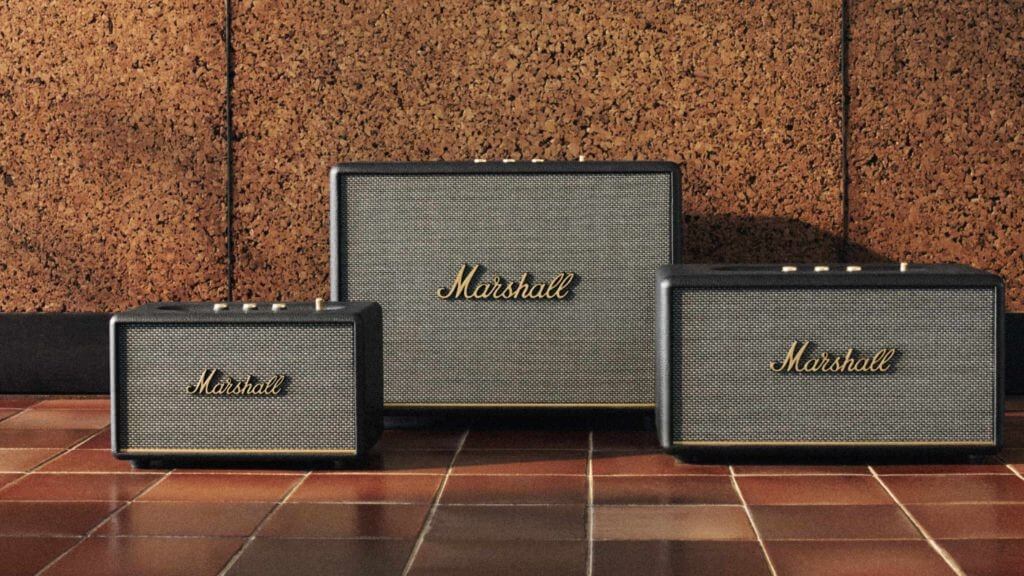 You'll want to ensure the speaker fits your needs. Are you looking for something with a lot of bass? Or do you need something more balanced? You'll also want to look at the speaker's power rating, as this will determine how loud it can get.
Additionally, consider unique features like Bluetooth compatibility or other connectivity options.
Read more: Anker Speaker Review
Conclusion
Marshall speakers are an excellent choice for anyone looking to enhance their audio experience. With its unique design and powerful sound, these speakers can bring an exciting atmosphere to any listening space. If you're ready to take your music up a notch, try out one of Marshall's high-quality speaker systems today.
What is the wattage range of Marshall speakers?

Marshall speakers range from 10 to 100 watts, depending on the specific model and size. Generally, Marshall's Combo models feature 10-50 watt speakers, while their more giant stacks feature 50-100 watt speakers.

Do all Marshall speakers have an integrated Bluetooth receiver?

Some of their models come with built-in Bluetooth, but many others require a separate Bluetooth adapter to stream audio directly from a smart device.

How do I connect multiple Marshall speakers together?

You can connect them by setting up a daisy chain using standard XLR cables. This creates a single audio network that will allow the sound from one speaker to reach the others. Depending on whether your models support this connection type, you can also connect multiple speakers via Bluetooth.