Portable speakers are today an indispensable audio accessory for music enthusiasts. JBL, a world-renowned audio brand, has also launched the JBL Go series with a compact, colorful design, and great sound quality. In particular, the JBL Go 2 version is also improved compared to the old version. Find out JBL go 2 review below with us.
Overview
JBL Go 2 speaker with portable portable design at an affordable price. Launched by the famous JBL brand in the audio field, it is very popular. The Sound of the Go 2 is impressive, with a full, rich sound. It's an improvement over any laptop, tablet, or phone speaker, and it's worth the price.
JBL Go 2
Rating 9.2/10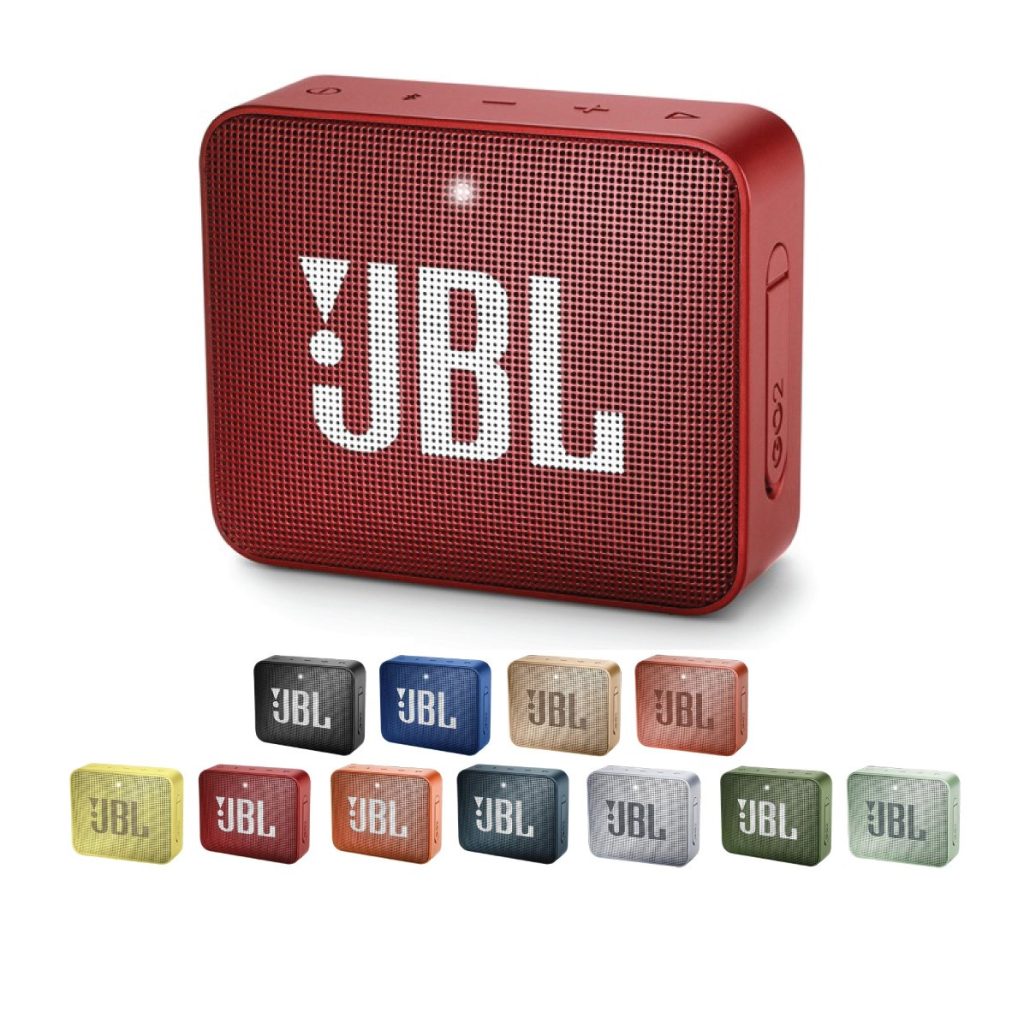 Pros
Ultra-compact form factor
IPX7 water resistance
Affordable.
Cons
Lacks bass
Mic isn't sensitive
Light on accessories
Key Specification
Dimensions: 2.8 x 3.38 x 1.24 inches
Weight: 0.41 pounds (0.18 kg)
Battery type: Lithium ion polymer
Battery life: Up to 5 hours
Bluetooth version: 4.1
Frequency response: 180 Hz – 20 kHz
Sound output: 3 watts.
Design and size
JBL Go 2 measures only 71.2 x 86.0 x 31.6 (mm) and weighs only 184 grams. A worthwhile design upgrade on the JBL Go 2 is the addition of more colors. Go 2 now has 12 colors in all. In addition to the basic colors such as black, blue, and red, JBL has added more colors such as coral orange, champagne, blue… The front of the speaker is the entire grille, prominently the JBL logo. Compact design convenient to take anywhere.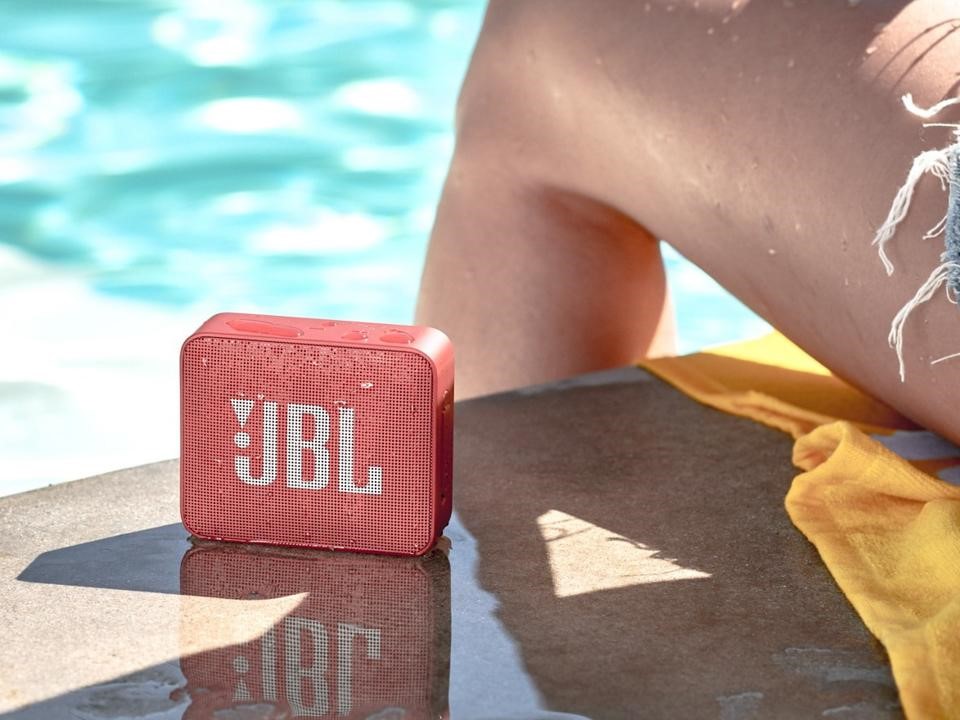 Go 2 still retains the familiar design points. The function keys above are still keys such as power, Bluetooth, volume up, volume down, and play/pause. But the 3.5mm jack and the charging port have been covered with the Go 2 logo engraved on it. This upgrade is necessary because JBL Go 2 has an IPX7 waterproof feature.
Read more: JBL Go 2 Vs Go 3
Sound quality
Listen to JBL Go 2 with some songs. Although the speaker power is only 3 watts, it is not enough for a room of about 25m2 to make Go 2 difficult. The midrange is reasonably well controlled. The bass is quite good and meets your audio needs.
Despite its small size, the speaker still delivers clear and crisp sound quality, allowing users to enjoy their music and audio files without annoying his bass quality is poor or difficult at high volume. The Go 2 produces a full, rich sound at an astounding loudness. The speaker is unquestionably superior to those on any laptop, tablet, or phone, and the cost is reasonable.
However, it's not perfect. Music with a lot of bass could perform better on this device. You can choose another speaker if you need a better bass speaker. At an affordable price point in this segment, the Go 2 speaker effectively promotes its excellent sound quality.
Connectivity
The JBL Go 2 supports Bluetooth 4.1, which allows you to connect it to your smartphone, tablet, or laptop wirelessly. The Bluetooth range is up to 33 feet (10 meters). Bạn có thể dễ dàng kết nối strong phạm vi cho phép này. Bên cạnh đó, loa còn trang bị 3.5mm audio cable connectivity. Besides, Bluetooth 4.1 technology allows manufacturers to determine how long to reconnect after a standby time on their devices to help manage their power better, and appliances when combined, will Adjust the power level accordingly
The JBL Go 2 also has a 3.5mm audio input, so you can connect it to non-Bluetooth devices using an audio cable.
Battery
JBL Go 2 uses its lithium ion battery. It's a 730 mAh battery.
Usable battery life is also an important consideration when you're looking for a portable speaker. The Go 2 speaker's battery life is up to 5 hours of continuous music playback. The speaker can be charged using the micro USB port.
JBL Go 2 speaker battery life will vary depending on volume level, type of music playing, and other factors. However, you should get at least 5 hours of playback on a single charge.
If the JBL Go 2 speaker's battery life isn't as good as it used to be, you may need to replace it. You can purchase a replacement battery from JBL or from a third-party retailer to use the speaker.
Read more: Sony Speaker Review
Price
JBL Go 2 speaker prices vary by retailer and region. However, you can expect to pay between $25 and $35 for this speaker. This is a reasonable price for a wireless speaker with various colors for you to choose from.
Durability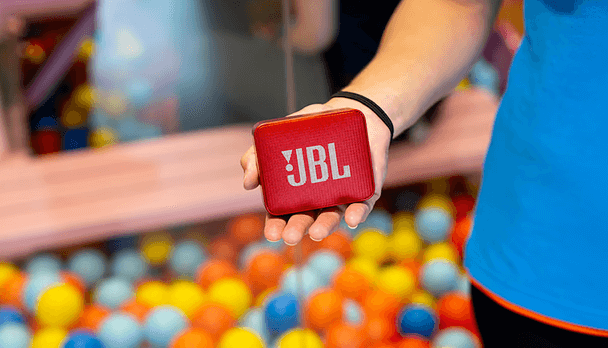 The JBL Go 2 speaker is designed to be durable and portable. Convenient for using the speaker anywhere you want. It is designed with a sturdy rubber shell that offers protection against minor impacts and bumps.
The speaker has an IPX7 waterproof rating, which means it can withstand being submerged in water up to a depth of 1 meter for about 30 minutes. You can use the speaker in the pool and also don't have to worry about it getting wet.
Although the Go 2 is relatively durable for its compact size, it should be handled carefully to prolong its life. You should avoid exposing your device to extreme heat, extreme humidity, or dropping it from a significant height, as these factors can affect its durability over time.
Should I buy JBL Go 2?
Whether you buy the JBL Go 2 depends on your needs and preferences. The JBL Go 2 can be a great option for its portability, water resistance, and affordability.
However, if you're looking for more sophisticated features or better sound quality, you should look into other JBL speakers or investigate options from other manufacturers. Before making a choice, read further evaluations, listen to sound samples, and evaluate how well the Go 2 fits your preferences.
Read more: Marshall Speaker Review
Conclusion
The JBL Go 2 is an excellent choice for a compact, portable, durable Bluetooth speaker. After reading the article jbl go 2 review, you know It produces good sound quality for its size, has a long battery life, and is very affordable. This is an excellent product for those looking for an affordable speaker.