Bose vs Anker Speakers is most famous in the music field. However, deciding which to choose can be as challenging as the battle between2 types of speakers. Don't worry, though! We are here to help you.
General Overview: Introducing Bose Vs Anker
Here we introduce the basic information of two brands. We also mention their specialty.
Anker Brand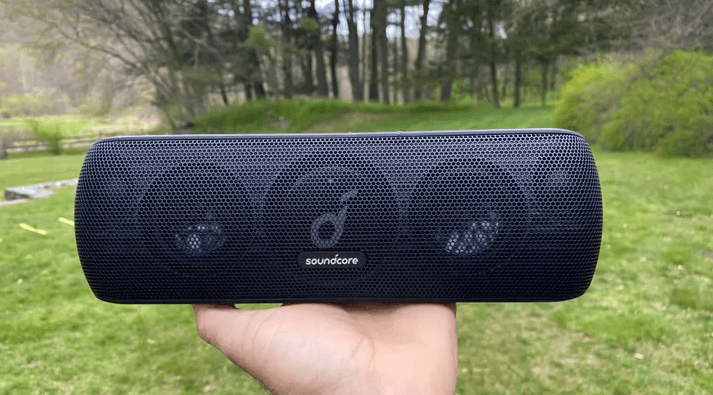 Anker is a global technology brand that delivers charging, audio, smart home, and other products that improve lives. Known for its high-value products and excellent customer service, Anker has become one of the most popular electronics brands in the world.
Bose Brand
Bose brand is known for its high-quality audio products, including speakers, headphones, and noise-canceling technology. The company's products are used by professionals and consumers alike and are often considered the gold standard in audio quality.
Table Of Comparison: Main characteristics
| | | |
| --- | --- | --- |
| | Bose | Anker |
| Price | ~ $70 – $1000 | ~ $25 – $300 |
| Battery life | 16 hours | 13 hours |
| IPX7 water resistance | Yes | Yes |
| 360-degree sound | Yes | Yes |
| Bluetooth range | 100 feet | 100 feet |
| Voice assistant support | Yes (Google Assistant and Amazon Alexa) | Yes (Google Assistant and Amazon Alexa) |
| Extra features | Carrying case, strap | Graphic EQ, presets, wireless charging |
| Design | Durable, cylindrical design with rubberized exterior. | Sturdy, rectangular design with a fabric grille. |
| Sound quality | Balanced sound profile with clear vocals and good bass response. | Bass-heavy sound profile with deep bass and powerful mids |
The Comprehensive Comparison Of Bose Vs Anker Speaker: Key Differences
This part will review key differences between the two band speakers. You can see each firm's unique points in cost, design, and build quality,..
Design
The conventional design and square box form of the Bose brand is well known. It heavily emphasizes state and utility in its plans. Aesthetics and acoustic performance are carefully balanced in the goods' design. The brand pays close attention to detail, which renders the overall appearance.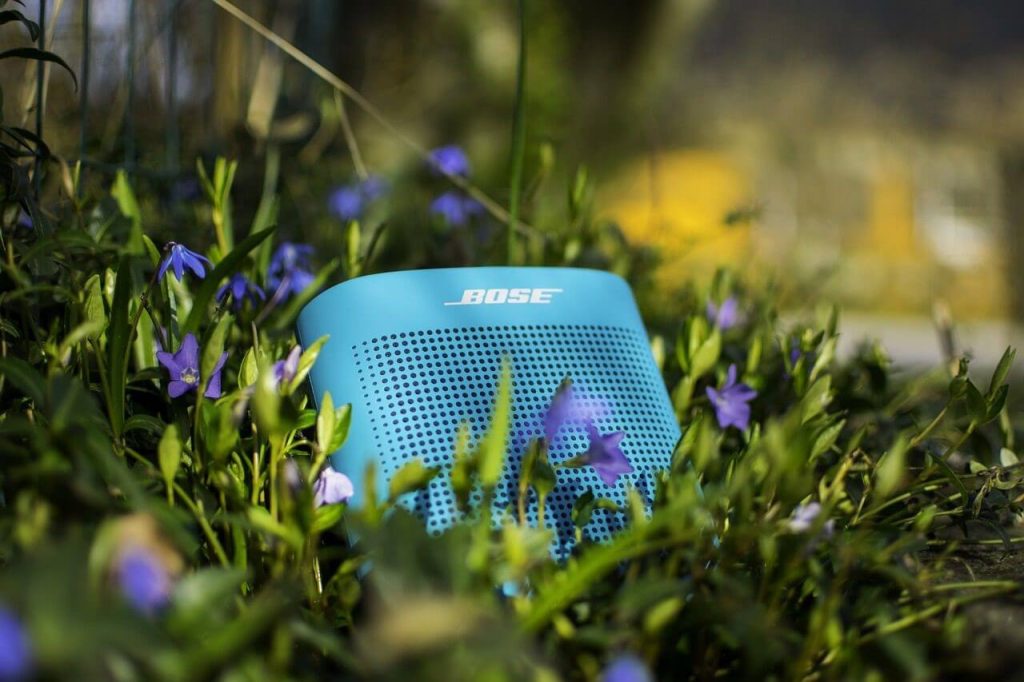 Anker speakers usually have a minimalist design without many angles and a sleek look. This makes them look stylish and modern while also being easy to clean. They're made of high-quality materials and feature a sturdy design that can withstand bumps and drops. This makes them perfect for outdoor use. However, you should use it carefully to avoid knocking and damaging the speaker.
Cost
The Anker firm offers various products at various prices, ensuring options fit different budgets. The range of Anker products typically starts at $25 and can go up to $300 for their top-of-the-line models.
The Bose firm products often incorporate cutting-edge technologies. The Bose speaker has a price range from $70 to $1000. Depending on your budget, you can choose a suitable speaker for you.
Read more: Bose Vs JBL Speaker
Build quality
Anker speakers generally offer good build quality for their price range. Anker company uses durable and high-quality materials to construct their speakers. Many of their speakers feature sturdy plastic exteriors that withstand regular use and occasional bumps or drops.
Bose company uses premium materials, including top-notch polymers, metals, and fabric covers. The sturdy design of its speakers demonstrates its dedication to accuracy and craftsmanship, which helps speakers to guarantee top performance and longevity throughout time.
Connectivity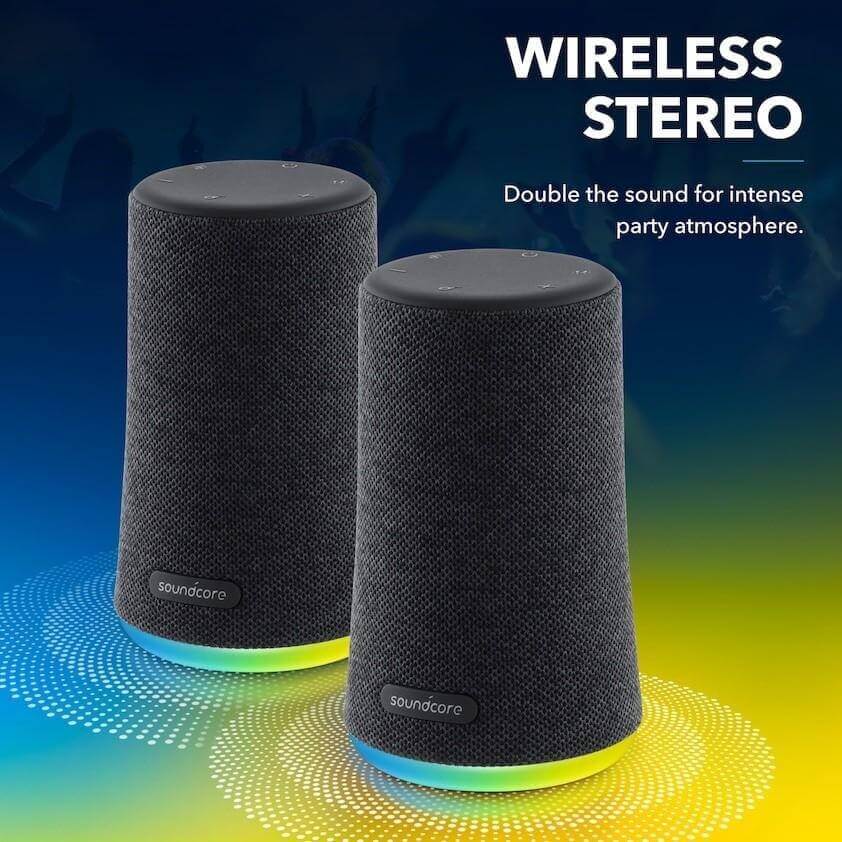 Anker offers seamless wireless connectivity. They utilize technologies such as Wi-Fi and Bluetooth for easy connection.
The Bose company offers a broad selection of connectivity choices. They provide both wired and wireless connections. Allow speakers can pair with compatible devices wirelessly by connecting Bluetooth or Wi-Fi.
Furthermore, auxiliary (3.5mm) input and HDMI ARC are wired connection options that the manufacturer offers, with some models connecting your speakers to audio sources for a steady connection.
Read more: Beats Vs Bose
Sound Quality
Anker budget speakers offer good sound quality for the price. They typically have clear vocals, powerful bass, and decent bass response. However, they may be less loud or have a wider soundstage than more expensive speakers.
The sound of the Bonos Speaker provides robust and deep bass that gives your music depth. Smooth and detailed highs make for an enjoyable and captivating listening experience. When listening to music, Bose speakers' noise-canceling technology is a unique feature to enhance your sound experience.
Portability and durability
Both speakers have a highly portable design, easy to carry when traveling or away. Different sizes will suit your purpose, depending on the model you choose. As two large and famous speaker brands, with various models, you can easily select a product ideal for high-quality sound.
Regarding durability, both speakers have a design that is durable with time. They choose impact, water, and dust-resistant materials because they know these speakers may be used in tough environments.
Warranty and customer support
Both Bose and Anker speakers come with a one-year warranty against defects in materials and artistry. If your speaker breaks within one year of purchase, Anker will repair or replace it for free.
Both brands are famous and trusted by customers, so they have good customer care.
Bose Vs Anker: Which Is The Greater Speaker Brand?
Your best speaker brand will depend on your needs and preferences. Bose is the better choice if you are looking for the best possible sound quality and durability.
However, Anker is a great option if you want an affordable, portable speaker with good sound quality and a wide range of features. It all depends on what you're looking for.
Read more: Sonos Vs Bose
Conclusion
The article compares the difference between two famous speaker brands Bose vs Anker. I hope you have read the helpful information to choose the right product for your needs. Ensure that using the right speakers for your needs increases the possibility of an excellent sound experience.