When it comes to great speakers, numerous people wonder whether Bose or JBL is the better choice. In our sound lab, we have taken a close look at both of these popular brands. Bose is notorious for its clear sound and excellent noise-canceling technology, creating an immersive listening experience. JBL is well-known for its important sound and durable speakers. Our review compares them in areas like how good they sound, how they are designed, how long they last, and the new technologies they use. We want to give you a clear and fair view, so you can understand what is great and what is not so great about each brand.
Bose vs JBL are both famous and reliable speaker brands with various models. Here we will take a closer look and compare the differences between these two speakers! 
General Overview: Bose Vs JBL
First, let's take a quick look at these two brands.
The Bose
The Bose Corporation, a well-known audio equipment producer, was established in Framingham, Massachusetts 1964. The business manufactures high-end audio devices, including speakers, headphones, and home theater systems, renowned for their excellent sound quality and innovative designs.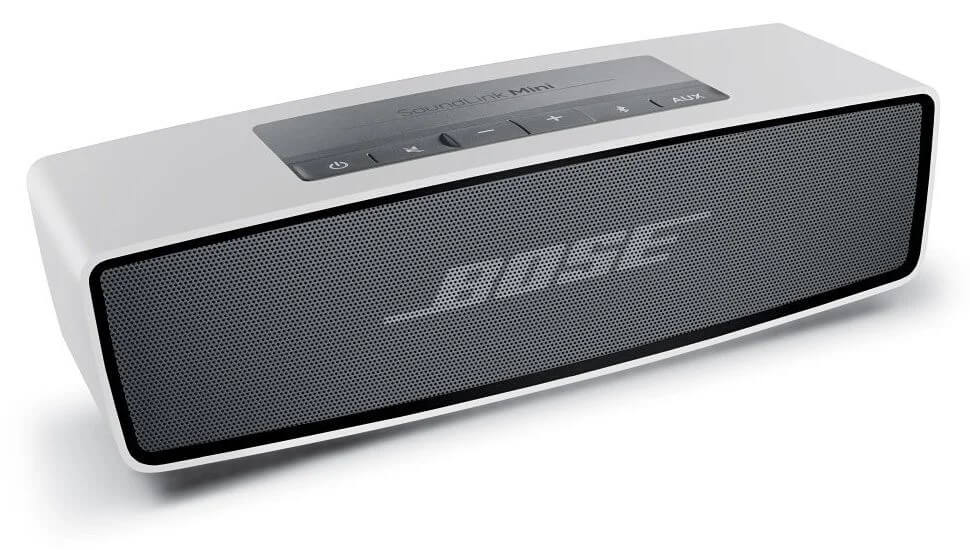 Because this manufacturer strongly emphasizes producing sound based on listeners' perceptions, the good quality of its speakers is highly respected. Utilizing psychoacoustic principles, they research what sound the user wants to hear from the devices and produce pleasing sounds.
The JBL
In 1946, JBL, an audio equipment producer, was established in Los Angeles, California. JBL was purchased by Sidney Harman in 1969 and changed its name to Harman International Industries.
Today, Samsung Electronics, Korea owns JBL through its subsidiary Harman. The business manufactures a vast selection of premium audio goods, including headphones, speakers and soundbars. This company's speakers are renowned for their solid audio output, dependability, and cutting-edge construction.
The business offers speakers in various sizes and designs to meet varied acoustic needs.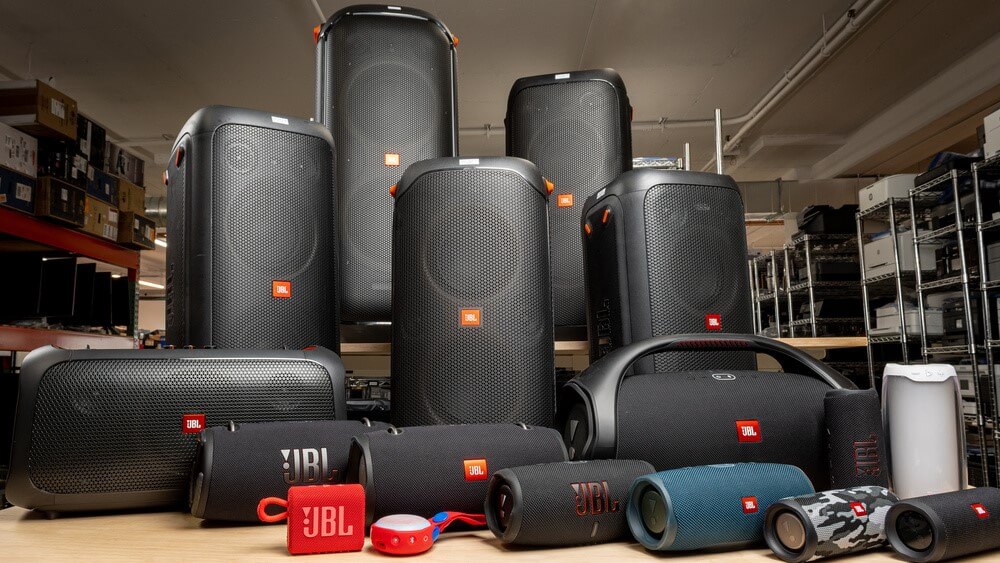 This speaker range's low cost and exceptional features have made it highly well-liked. Musicians, DJs, and audio professionals. As well as regular customers looking for high-quality audio goods frequently use those speakers.
Table Of Comparison: Key Specifications
The differences between the two speakers above are compared in the table below.
| | | |
| --- | --- | --- |
| Features | Bose | JBL  |
| Sound quality | The sound is softer on the ear | Better bass effect |
| Battery life | Average | Good |
| Portability | Fine (oval and circular design) | Better (due to its easy-to-hold rectangular design) |
| Voice Control | Available in all models | Only available with some models |
| Waterproofing | Excellent (IP7) | Some models are not available |
| Smart Features | Multiple | Fewer |
| Price | More expensive | Affordable |
Both speakers are well-liked by customers and have received numerous awards in the industry. All of these speakers are made to be excellent for both indoor and outdoor use. Therefore, your demands, preferences, and budget should be considered while selecting the appropriate speaker model.
Comparing The Bose Vs JBL: Key Differences
We shall examine each difference between these two speakers in further depth.
Cost
The qualities and appearance of the speaker determines its cost. The cost of each speaker type will vary. However, Bose's pricing is often more expensive because of its more upscale style, superior sound quality, and cutting-edge features.
Design
Given both speaker businesses' stunning and outstanding designs, it is challenging to determine which one has the better design. Bose's speakers provide a more luxurious, small, and polished aesthetic. On the other hand, JBL's speaker has a more vibrant, dynamic style and a bolder appearance.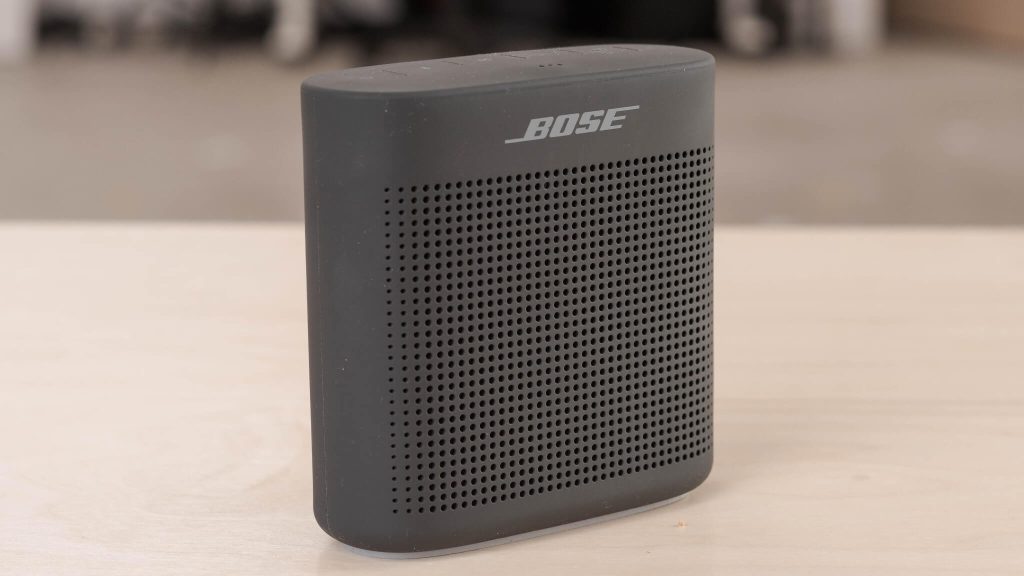 Build quality
Both brands are well-known for their outstanding quality, toughness, and dependability when making audio equipment.
Bose is renowned for using luxury materials like aluminum, tempered glass, and high-end synthetic textiles in their products. JBL speakers are also made to last with materials like rubber and metal mesh, and many models have tough designs that can endure in various settings and circumstances.
Connectivity
Numerous connecting choices are available with both speaker lines, but Bose is slightly better. Bluetooth, Wifi, and Apple Airplay can all be used to connect to its speakers. However, JBL's speaker has two USB ports compared to the one that Bose's speaker offers.
Read more: Marshall Vs Bose Speaker
Sound quality
Bose is dedicated to delivering evenly distributed, precise, and clear audio over the whole frequency range. Their products are typically warm and natural, emphasizing accurate and faithful vocal and acoustic instrument reproduction.
Meanwhile, JBL creates products that prioritize bass frequencies. Hip-hop, electronic, and rock genres benefit significantly from the louder, more dynamic sound that JBL's speakers typically provide.
Battery life
JBL surpasses Bose in terms of battery life. There are variants of JBL with a battery life of up to 24 hours, while Bose's speaker typically has a battery life of 12 hours. The JBL speakers' full charge time is also shorter.
Portability
Each speaker is small enough to fit in a bag or backpack. They are also portable and rugged enough for use outside or when traveling. However, JBL's speaker has a superior grip because of its rectangular shape.
Water resistance
Both speakers are resistant to water, but Bose is better. The majority of this company's speaker models are built with water resistance. The IP67 rating of some speaker types indicates they can be submerged in water for up to one meter. JBL's speaker is also waterproof, but some models do not support this function.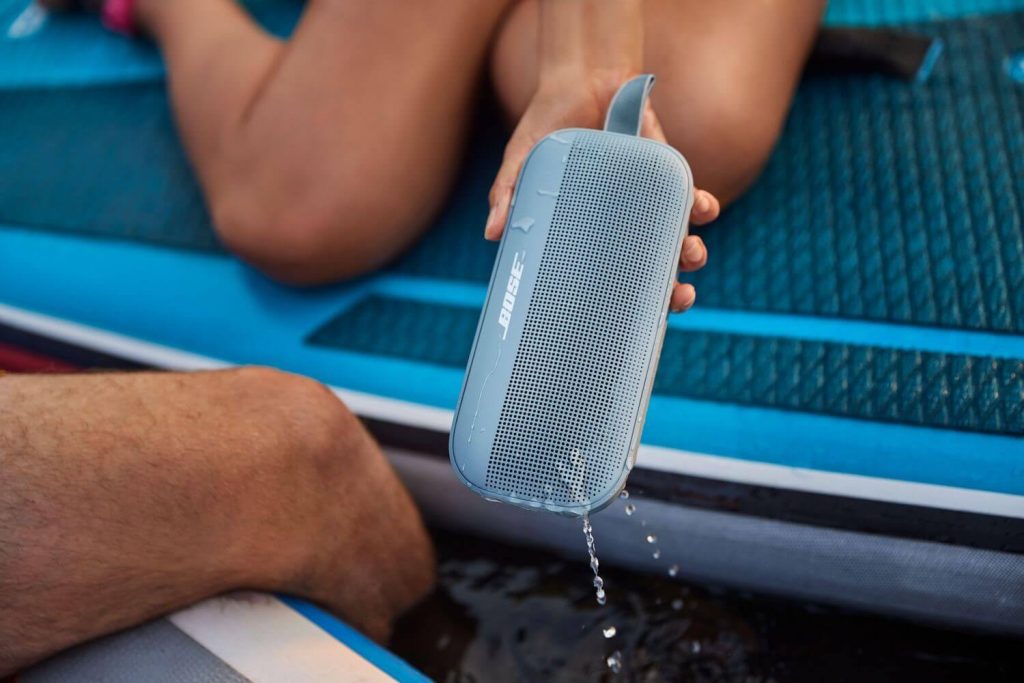 Durability
Regarding durability, both manufacturers provide speakers that are made to last and resist regular use and outdoor activities. High-quality, long-lasting materials create speaker models, such as aluminum, tempered glass, and metal mesh.
Pros and cons
| | | |
| --- | --- | --- |
| | Bose | JBL |
| Pros | High-quality soundCompact, portable speakersStylish design | Value for moneyLarger product rangeLonger battery life |
| Cons | More expensive compared to other brandsLimited product range | Some models more powerful can be quite large and heavierSome users think their design is too industrial and not stylish |
Which Is Better: Bose Vs JBL?
It is challenging to determine which is better because it depends on each person's needs, tastes, and priorities. Bose will be a fantastic option if you want a speaker model with excellent sound quality, smoothness, and many functions. Additionally, the Bose speaker has a more stunning and striking design.
On the other hand, JBL's speaker will be better suited if you desire a speaker with powerful bass and a dynamic style. In addition, the budget affects the speakers' selection. JBL's speaker is a good option if you're looking for a cheap speaker. You can choose from more models from this business.
Read more: JBL Vs Beats Speakers
Conclusion
In concluding our analysis of Bose versus JBL speakers, we've taken a deep dive into the unique qualities and performance of each brand. Our extensive evaluation, grounded in expertise and hands-on testing, reveals that both brands offer distinct advantages. Bose impresses with its refined sound quality and advanced technological features, making it ideal for listeners who prioritize clarity and immersive audio experiences. JBL, conversely, stands out with its robust build and powerful sound output, appealing to those who seek durability and high-energy audio, especially in portable formats.
Ultimately, the choice between Bose and JBL depends on your specific sound preferences and usage requirements. Whether you're setting up a home theater, looking for a travel companion, or need speakers for professional events, we hope our comparison provides valuable insights to inform your decision, ensuring that you select the speaker brand that best aligns with your audio expectations.
This is a detailed and complete comparison of the difference between the two lines of Bose vs JBL speakers. You can use the information above to choose the right speaker for your needs.
FAQs
What is the main difference between Bose and JBL speakers?

The sound quality and cost of these two speakers are their key differences. Bose is more expensive and provides a balanced sound emphasizing the mids and bass. Meanwhile, JBL is more focused on the high range. 

Are the speakers suitable for both indoors and outdoors?

Both speakers are intended for use both inside and outside. However, you want to pick a speaker model created especially for the setting in which it will be employed. 

Where can I buy Bose and JBL speakers?

These two speaker lines are available from numerous offline and online merchants. It is available through stores like Guitar Center, Musician's Friend, Best Buy, Amazon, and brand websites.